Two more bodies were recovered today during the search operation in Savitri river where two state-run buses and some private vehicles were swept away after a British-era bridge collapsed in Mahad, taking the toll in the tragedy to 24. 
"Two more bodies, both males, were found at different locations in the river and the toll has now gone up to 24. Of these, one was found near Mhapral bridge and the other in Amber creek," a Raigad district official said.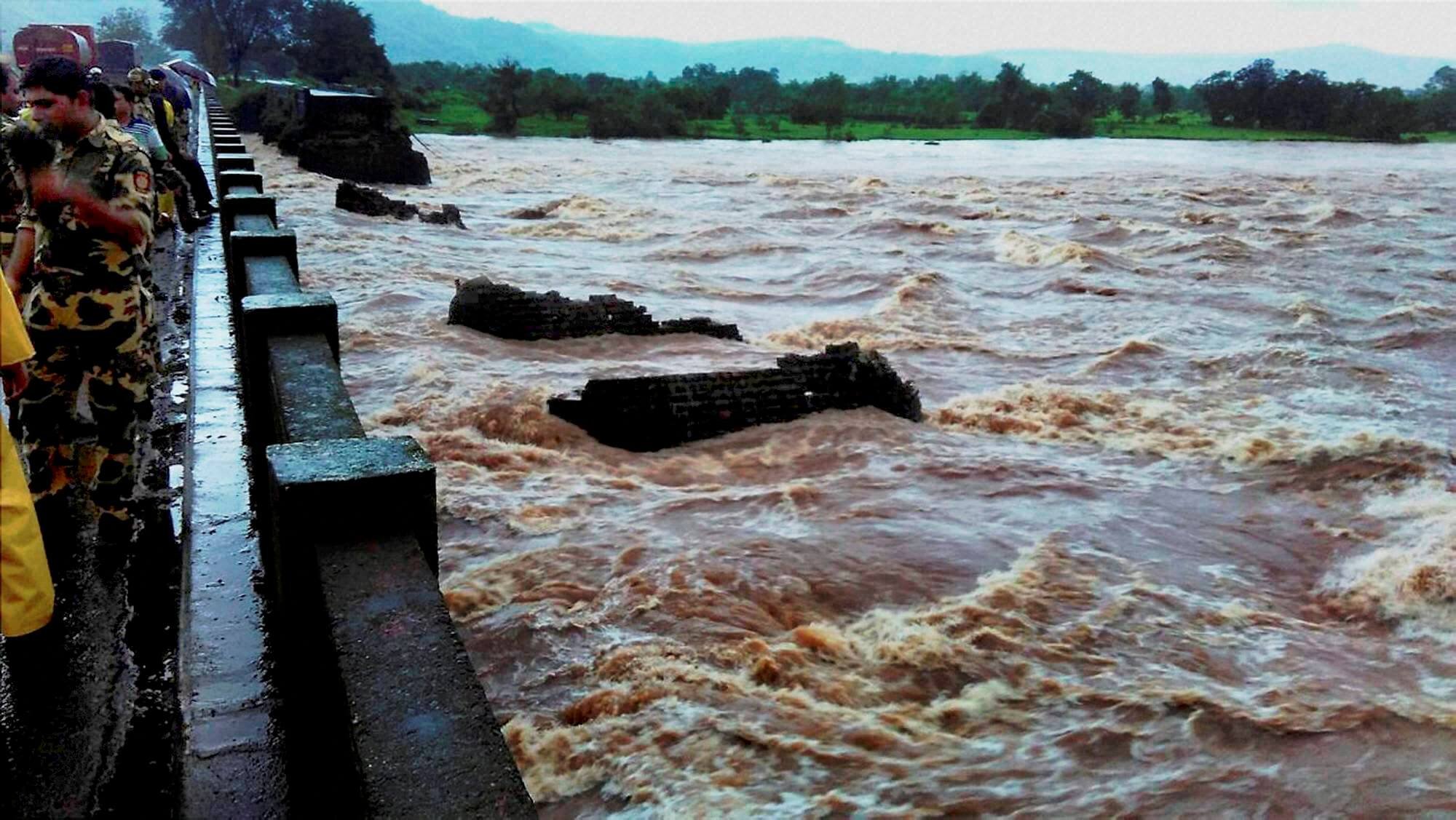 A fresh search operation involving multiple agencies and local divers was launched this morning, he said. The tragedy occurred on Tuesday night at Mahad when two state-run buses and some private vehicles fell into the swollen river following collapse of the nearly-century-old bridge on the Mumbai-Goa Highway.
Of the 22 identified victims, 10 were in Rajapur-Borivili bus while seven were travelling in Jaigad-Mumbai bus, both belonging to Maharashtra State Transport Corporation. Twenty boats and nearly 160 personnel from Coast Guard, NDRF and Navy were deployed in the search operation. 
The district administration was also taking help of local fishermen. Chief Minister Devendra Fadnavis had said that the government will give Rs 5 lakh to the kin of the deceased.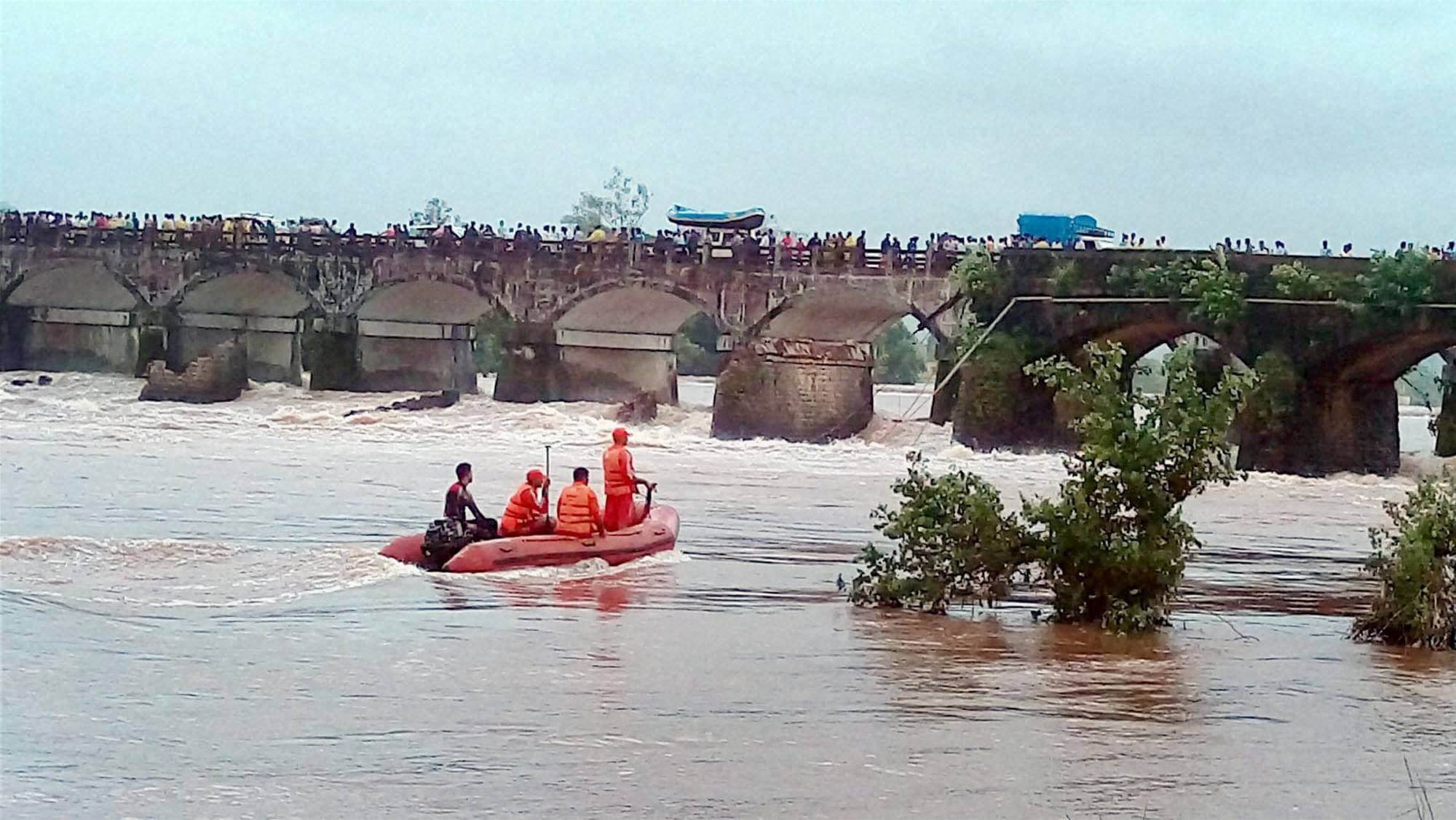 The government has already announced that the kin of the deceased staff members of the two state-run buses would either be given job or compensation of Rs 10 lakh each. 
Fadnavis had said that apart from two state-run buses, a Tavera and a Honda City car had also fallen into the river after the bridge crumbled on Tuesday night. The bridge was located on Mumbai-Goa Highway near Mahad, about 170 kms from Mumbai. 
The river, which turned into a torrent due to heavy downpour in its catchment area in Mahabaleshwar, weakened the foundations of the bridge, which ultimately gave way on Tuesday night.