The death toll from the crash of an Indonesian Air Force plane, packed with military personnel and their families, rose to 142. Witnesses had described the people fleeing the disaster zone covered in blood.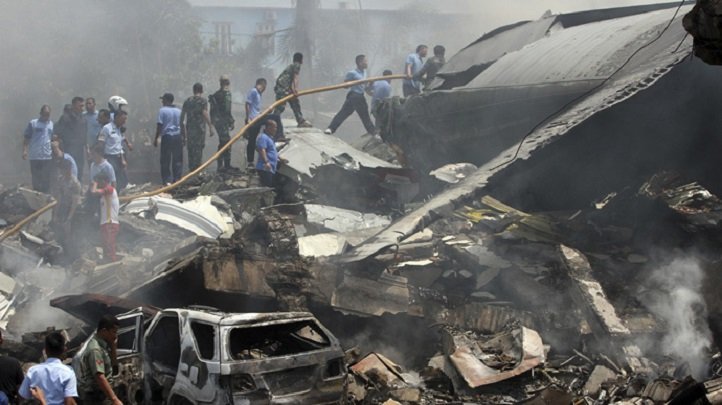 The Hercules C-130 transport plane crashed into a residential area in the city of Medan, on June 30, shortly after taking off from an airbase on Sumatra island.
Buildings were severely damaged, cars were reduced to flaming wrecks and the plane itself was almost completely destroyed. The mangled tail was the only part of the 51-year-old aircraft which was still recognisable after the disaster.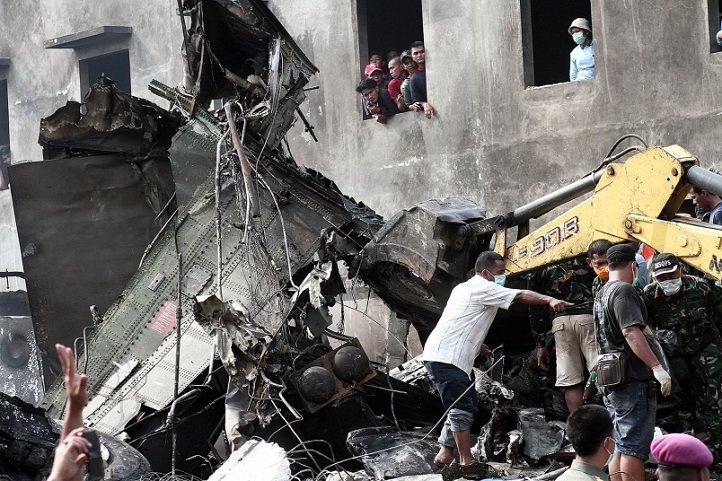 Many of those who were on board the flight were believed to be servicemen and their families.
The Air Force reported that no one survived the crash.
It is unclear how many people died on the ground, but a steady stream of bodies have been arriving at a Medan hospital as rescuers pulled them from the disaster scene.
A new witness emerged on the terrifying scene, one man who described how the plane flew low and then smashed into a building, producing flames that reached the fourth storey.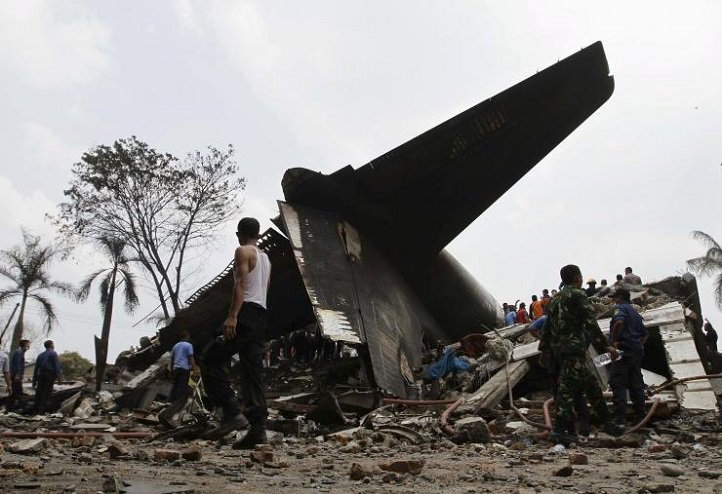 "Everyone panicked and screamed. I thought it was a terrorist attack. I saw one man whose clothes were on fire, staggering out of the debris. His face was covered in blood, dust and ash," said Tumpak Naibaho, a 27-year-old tyre repairman, to the agency reporter, adding there were hundreds of people in the area when the crash happened around midday.
People in the area said several buildings were thought to have been destroyed in the crash, although it was not clear whether there were people inside at the time. The plane hit a massage parlour and hotel when it came down, according to officials.
Rescuers continued to clear debris, which spread over a large area, as hundreds looked on. The accident was the sixth deadly crash involving an Indonesian Air Force plane in the past decade, according to the Aviation Safety Network.
The latest crash has prompted Indonesian President Joko Widodo to call for an overhaul of the military's ageing equipment.