Six people were killed in a terror attack in the British capital  when a van smashed into pedestrians on London Bridge before three assailants went on a stabbing spree.
The trio were shot dead by the police at the scene.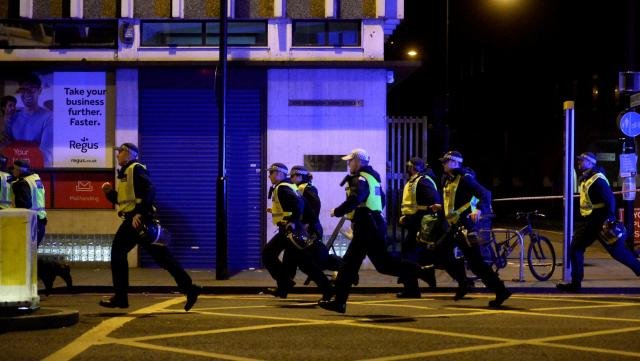 Here is what we know about the attack, which came 12 days after a suicide bombing in Manchester and five days ahead of a general election.
What happened? 
Police received reports of a van speeding into pedestrians on London Bridge at 10:08 pm (2108 GMT).
These emergency calls were quickly followed by reports of multiple stabbings in the popular and trendy Borough Market area on the south side of the bridge.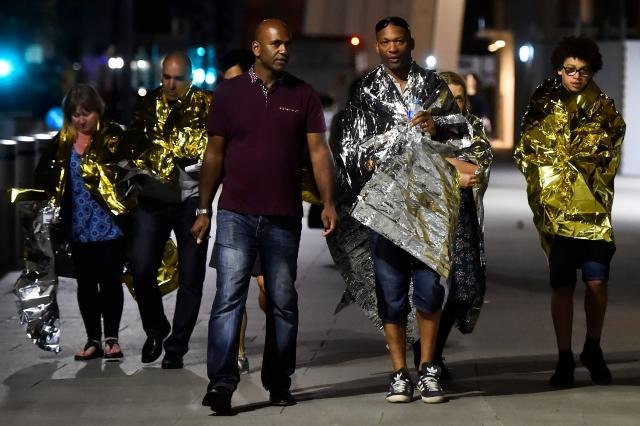 After the white van crashed into fencing by Southwark Cathedral, knifemen sprinted towards nearby bars packed with revellers enjoying a night out.
Armed police reacted within minutes and three assailants were shot within eight minutes of the first call to the emergency services.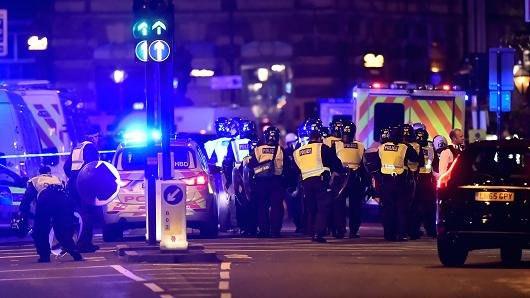 The three attackers shot by armed officers are all dead, police said.They were wearing what appeared to be explosive vests but were later discovered to be hoaxes.
How many victims? 
Six people were killed, police said.
The ambulance service said more than 30 victims were rushed to five hospitals with injuries from the attack.
Several others were treated at the scene for what the ambulance service said were "less serious injuries".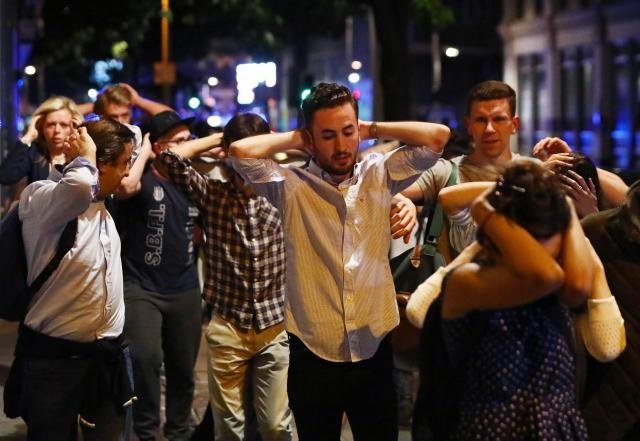 One witness said he saw "five or six" people knocked down on the bridge.
Witnesses in Borough Market reported seeing several people being attacked by the knifemen.
Where did it take place? 
London Bridge is one of the main arteries leading into the heart of the City business district in the British capital.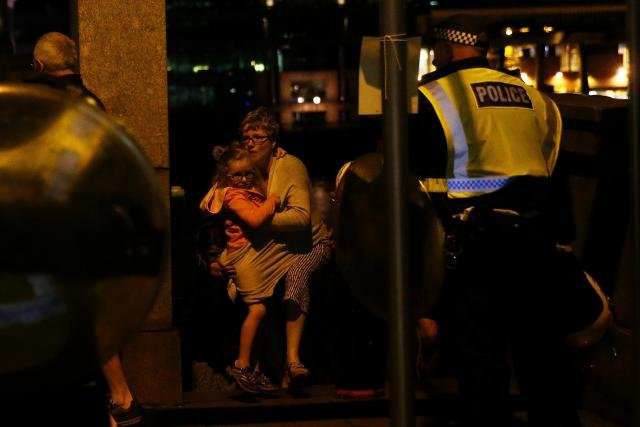 Borough Market, at the south end of the bridge, is a world-famous food hall and a trendy nightlife area always packed with revellers on a Saturday night.
The Shard skyscraper — Britain's tallest building and one of the best-known sights on the London skyline — is also at the south end of London Bridge.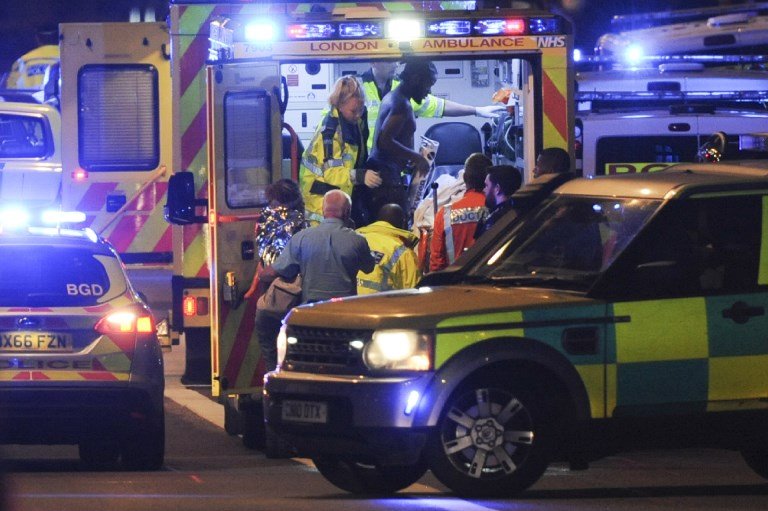 The scene is right next to London Bridge station, a key railway terminus and a busy interchange on the London Underground network.
The van crashed into fences by Southwark Cathedral and the railway bridge.
Authorities were already on high alert following other recent attacks. Armed officers and ambulances raced to the scene.
London Bridge station was shut down and police rapidly sealed off the area.The attacks were declared as "terrorist incidents" at 12:25am Sunday (2325 GMT Saturday).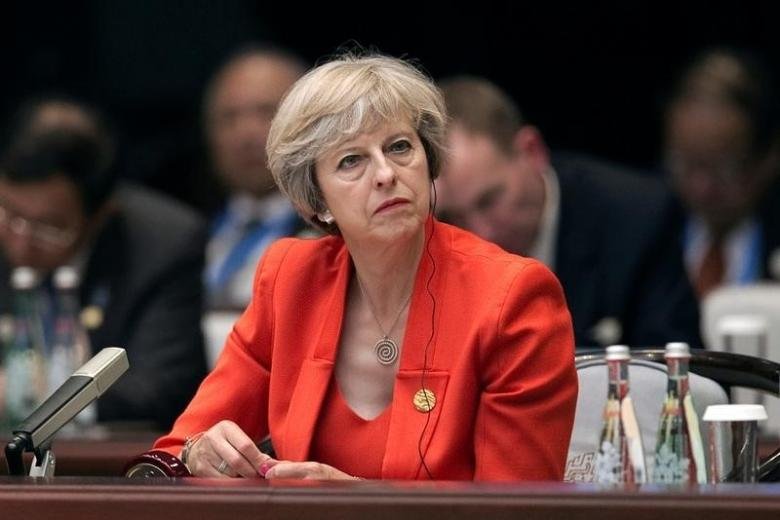 British and world leaders reacted with a combination of outrage and solidarity.
Prime Minister Theresa May was to chair a meeting of Britain's Cobra emergency committee on Sunday in response to the "dreadful events".
London Mayor Sadiq Khan described it as a "a deliberate and cowardly attack on innocent Londoners and visitors to our city enjoying their Saturday night."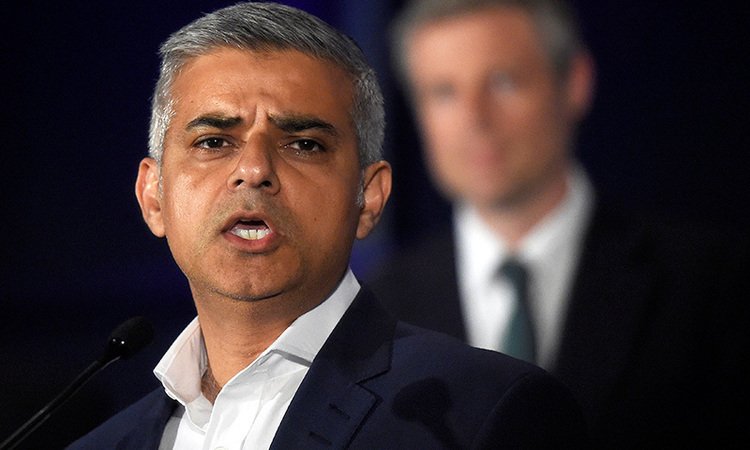 President Donald Trump offered the help of the US and said: "Whatever the United States can do to help out in London and the UK, we will be there – WE ARE WITH YOU. GOD BLESS!"
New French President Emmanuel Macron said France was "more than ever at Britain's side" following the "tragedy"
(Feature Image Source: AFP)