One of the four death row convicts of the December 16, 2012 gang rape case, has appeared in court with a fractured hand claiming he was beaten up and threatened by other convicts in Tihar jail. Vinay Sharma moved the court demanding increased security. his counsel submitted an application which will be heard on August 25. He had complained of being beaten up following a fractured arm in April 2013 as well.
The four convicts are lodged in high security facilities in Tihar jail while the court hears their appeals against death sentence.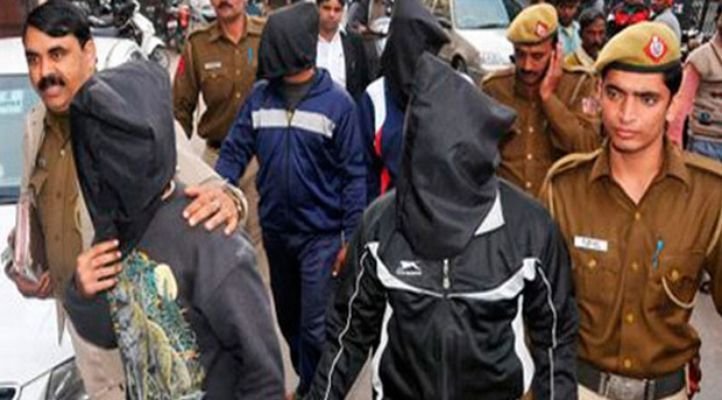 In 2013 the driver of the bus Ram Singh was found hanging in his prison cell, while the jail claims it was suicide, Singh's family insists he was murdered.
The four men have been convicted of gang raping, brutally torturing a young medical student in December 2012. The student eventually succumbed to her injuries and died in a Singapore hospital 13 days later. There were six men accused in the case, one being juvenile at the time of arrest. After Ram Singh's death the remaining four, including the minor, were charged with murder. Four of them have been sentenced to death. The minor was given three years owing to the juvenile status and is being kept in a correctional home. The four convicts on death row have appealed the decision and are currently fighting the appeal in court.