Remember the situation of Gurugram a week ago? Long traffic jams, water-logging everywhere and the continuous rain making it more difficult for the people on road. It was really hard to reach office after crossing the big mud pools created by the rains and the poor planning of the city.
However, what we missed was our police's plight. We encountered the water-logging while going to the office, but they were posted in the same situation for keeping the chaos under control. On 2nd August, Raahul Sharma clicked a picture of this man, Rakesh Kumar and the story behind it will break your heart.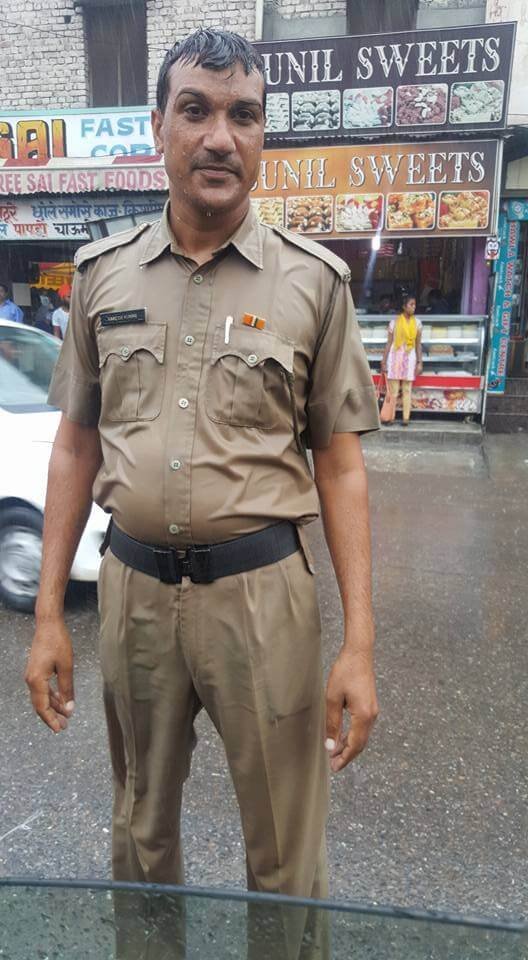 Rakesh Kumar is a part of Haryana Police posted in Sonipat. He was working without wearing his shoes. When Raahul asked his the reason, his answer was quite simple, yet chilling:
Sir, kal bhi duty pe aana hai. Joote geele ho gaye toh kal kya phenunga? Mere pass ek hi boot hai."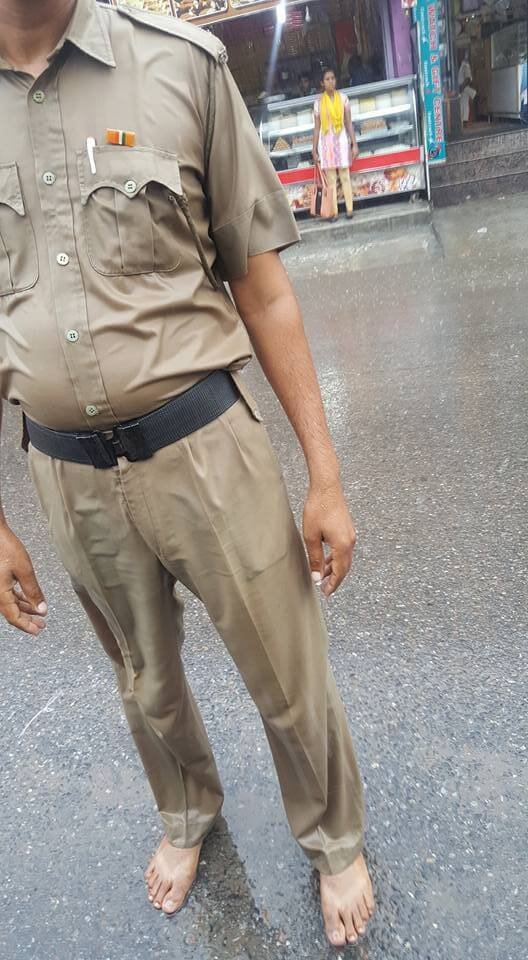 You can find many videos and photos of policemen misbehaving with people but seldom are such heartwarming incidents covered. The dedication of this man fills our heart with joy and makes us proud of our forces. Take a look at the Facebook post of Raahul Sharma –
Instead of cribbing about things, we should appreciate such dedicated men we have serving the nation.