Imagine Deepika Padukone at her elegant best and Siddharth Malhotra being his debonair self, romancing on the picturesque streets of Prague. Makes for a charming visual, right?
Wowing us with their offbeat chemistry, the actors brought together a visual treat in OPPO's latest TV commercial. And boy, they sure make one glamorous pair! Getting as lucky as we could, we got hold of this behind-the-scenes video that perfectly captures their chemistry during the shoot and camaraderie with the crew as they enchant the city with their magic. Apart from this, one can see the extensive detailing that goes into the making of a grand ad. From the makeup to the costumes, the props, and even the extensive camera work, it looks perfect and feels like it belongs there.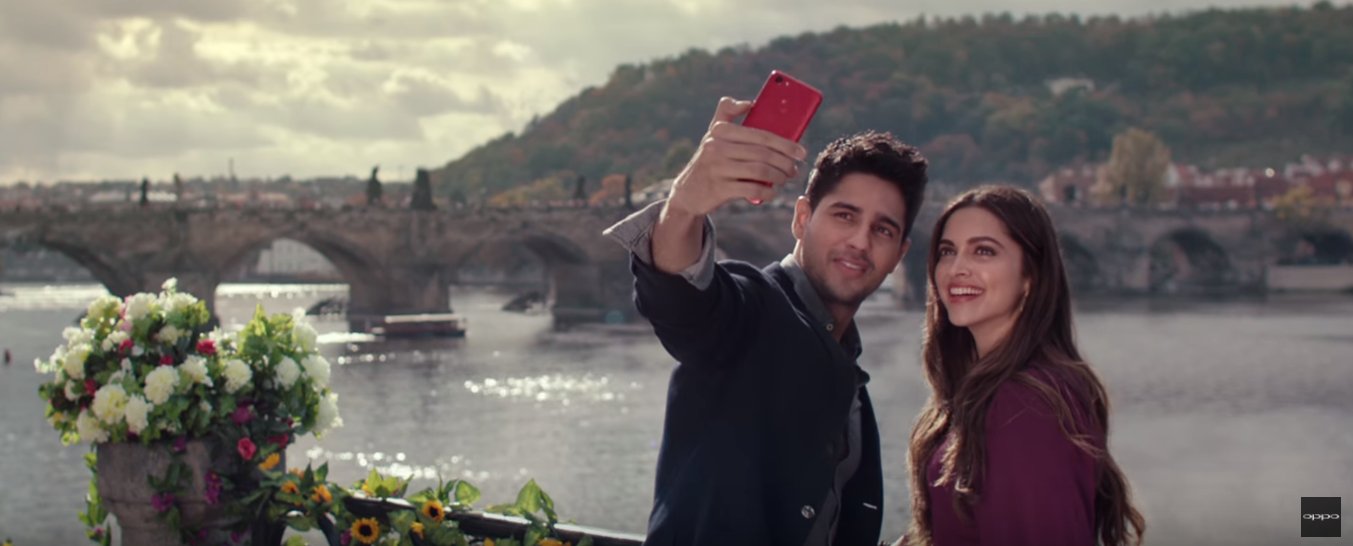 With her cheerful demeanor and ever graceful screen presence, Deepika proves what makes her the perfect happy-go-lucky girl indeed. And Siddharth Malhotra? Well, apart from the fact that I'm his biggest fan (wanna bet?), he's just captivating the crew with his smile and making everyone fall in love with him, even more. 
The video seems so breezy and happy and chirpy that even I feel like leaving my seat and joining these two as they dance along. 
If you want to watch the entire TVC, click here.