If we had an award for the highest number of gaffes by a minister of the Narendra Modi-led National Democratic Alliance (NDA) government, our dearest defence minister would definitely be right there at the top.
Manohar Parrikar's penchant for oh-so-serious-quips make him the poster child of the 'Oooops! I did it again' moment. This time social media outrage follows this statement: ' Army's importance has diminished due to lack of wars for the last 40-50 years'. Ouch.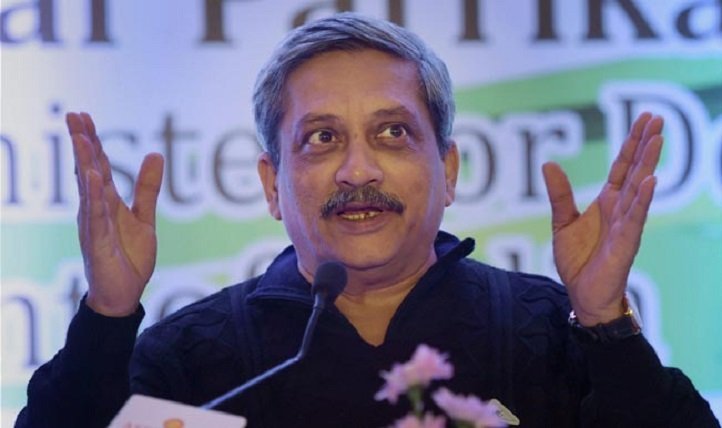 While some are questioning the Defence Minister's intelligence quotient there are others who feel this uncalled for chest thumping unnecessary. Without, actually having, of course, known the context. #JustAReminder: Half-baked statements without context are super dangerous.
"I have written to many chief ministers (over defence matters). Some have acted on it and at many places, it (response) has ended. The primary reason for this is that we have not been to war for 40-50 years. I don't mean to say that we should go to war. I mean to say that without war, the Army's importance has diminished," he said at a conference in Jaipur on challenges and solutions regarding border safety.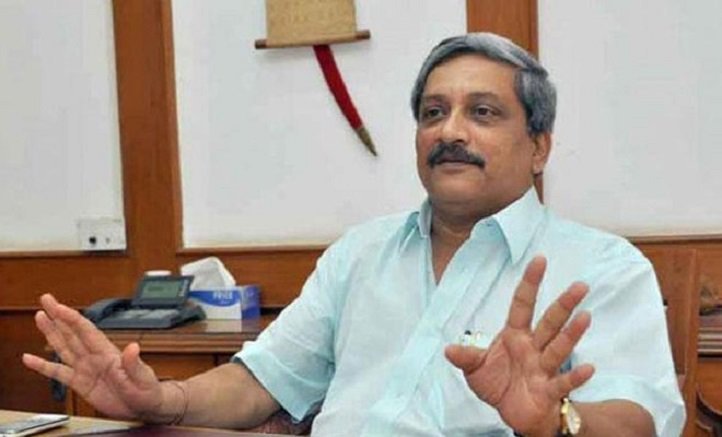 The public, obviously, adores the way he thinks. They still don't buy his statement, calling the army a diminished entity.
From calling him a warmonger to questioning his intelligence in not very polite terms, Twitter went berserk. We present some gems:
Army's enduring relevance lies in ensuring peace I thought. Now Defence Minister says absence of war makes army's importance diminish.

— कनिका गहलौत (@kanikagahlaut) June 15, 2015
What the defence minister meant: everyone respects the armed forces only when life's at risk. Yours. Other times they are called pampered.

— Ra Ch Na (@raggedtag) June 15, 2015
Defence Minister, war is hell! Sadly our conflict with Pak & China never ends & our braves are always on duty & we loose them too!

— Neha Gupta (@ne_hah) June 15, 2015
A week ago Modi & Defence Minister used Army bravery for self praise & election jumla & now they're playing with our soldiers morale! Shame!

— Ravi Chandra (@Rav_Cha) June 15, 2015
So Defence Minister wants army to go to war to stay relevant? Thank you 31% for electing these morons.

— ProudIndian Mehek (@MehekF) June 15, 2015
Pls explain our Defence Minister Manohar Parrikar Army's importance gets enhanced in ensuring Peace. They have sacrificed lot to ensure that

— Joy (@Joydas) June 15, 2015
Just askn out of curiosity if army's importance is reduced coz of peace,isnt the need 4 defence minister totally redundant during peace?

— Priyashmita Guha (@priyashmita) June 15, 2015

Defence Minister , Citizens respect Army. its time you show them support by giving them #OneRankOnePension
Uttarakhand Flash Floods. Kashmir Floods. Nepal Earthquakes. Dear Defence Minister, remember what Indian Army was doing then?

— Nitin Sinha (@NsNitinsinha) June 15, 2015
Parrikar is the same person who when asked whether Pakistan ' ko mirchi lag gayi ' with his remark on using terrorists against terrorists and he responded, "I will not go into what Pakistan feels about that but mirchi , woh bhi Andhra ki lagi hai (It has been stung by Andhra chillies)."
Manohar continues being baffled by the slit eyes on *hold your breath*… Ganesha idols. "I found that nowadays the eyes are becoming smaller and smaller. One day, I finally turned around the statue and found Made in China written on it," he said.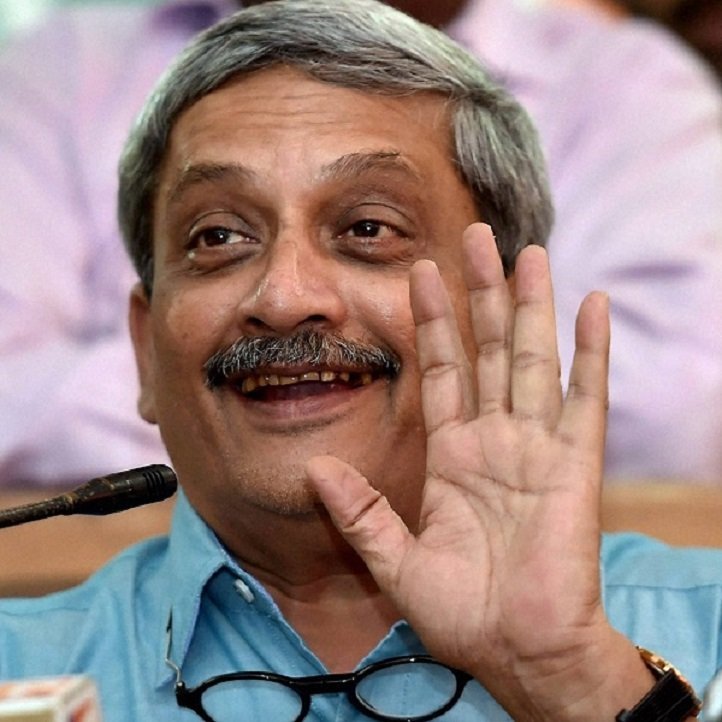 Source: DNA
All things apart, we do wish Parrikar would say something useful about the #OneRankOnePension debate.
FYI: Parrikar, however, clarified that he was not endorsing wars. He was just calling the army obsolete. In not so many words.