It seems Jawans in India have armed themselves with a new weapon: social media. The Indian armed forces have recently been hit by a string of scandals with a number of soldiers posting allegations and grievances against authorities on social media platforms such as Facebook. 
Public dissent – a new tool 
It all started with Tej Bahadur Yadav, a jawan from the 29th battalion of the Border Security Force in Jammu & Kashmir, who alleged pathetic working conditions and poor food served to soldiers on Facebook. 
Now there is a viral video by Sepoy Sindhav Jogidas Lakhubhai from Army Medical Corps, criticising the colonial era 'buddy' or Sahayak system. 
In between, things took a turn for the worse when Lance Naik Roy Matthew, a sahayak and gunner from Maharashtra's Deolali Cantonment, was found hanging in Thane after a sting video against the Sahayak system featuring Matthew went viral. 
One can safely say that there is a definite trend among jawans of voicing internal complaints publicly.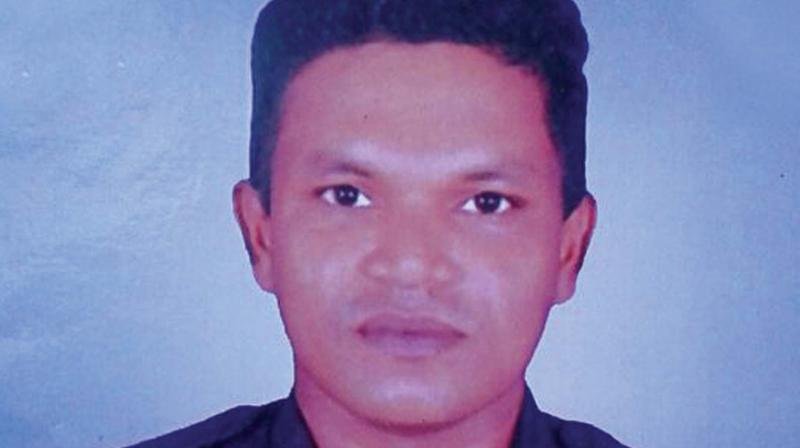 The trend is unusual 
This kind of public display of dissent is highly unusual and often frowned upon in the Indian army, not unlike most armed forces across the world. In fact, most of the jawans who recently posted videos on social media have faced some form of censure or disciplinary action such as transfer, or remand. 
Army Chief Bipin Rawat has also recently announced that soldiers found posting complaints on social media may face serious punishments as it lowers the morale of other soldiers. 
Before we explore what spurred the trend, let's examine the options available to a jawan:
They can file formal Complaints: According to noted military advocate Major Navdeep Singh, there is a well-established system of complaints and grievances in the defense services. 
"In case a jawan has any grievance against any of his superiors, he can seek an 'interview' of the next higher officer or send in a representation in writing," Singh told ScoopWhoop News through email.
"Besides, there is a system of non-statutory and statutory complaints which are more formal in nature and which can go up to the Chief of the Army Staff. These are essentially complaints on issues such as promotions or career related matters. "
There is also a provision for soldiers to write directly to the Army Chief in case of grievances if they do not wish to complain to their superiors.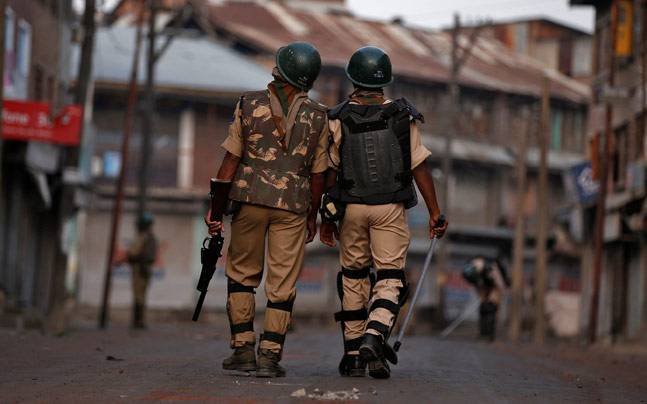 They can register informal complaints: Besides the official paperwork route, there are also informal ways to solve problems. According to a senior official currently serving in the army (name withheld upon request), official complaints are usually the last step followed by jawans. 
"We have something called the Darbaar system. Depending on circumstances, unit-wide meetings called 'Sainik Sammelans' are conducted, which are attended by everyone part of the unit including the jawans and the Unit head. Jawans are informed about their tasks and their complaints are heard and addressed by their immediate senior and other officials," the official told ScoopWhoop News over the phone. 
Then why the sudden social media trend? 
Experts call such incidents "aberrations" which can be expected in an army of more than a million.
An Army official told ScoopWhoop News that in many cases these complaints were due to personal vendetta or the jawan's inefficiency.
"This is not an everyday occurrence. There are so many units in the country, with thousands of jawans. How many of them complain? There will always be some who cannot fit in, or cannot cope with the grueling training sessions and working conditions. Sometimes, if a soldier wants a transfer or discharge, he might resort to something like this," he said, adding that those who resort to these tactics are usually the 'defaulters'.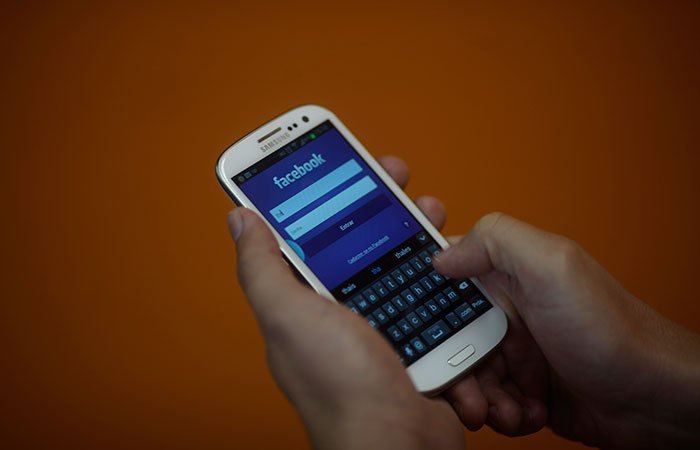 A retired war-veteran who served in the Indian army during the 1962 China War asserted that the army works differently than other organisations. 
"We follow a strict chain of command. This fad of posting things on social media is just a way for some soldiers who cannot fit in to find an easy way out. But it does not work like that. The army is not like other organisations in the world. There are proper channels of grievance redressal in place and jawans need to follow that," he told ScoopWhoop News.
But is that really all? 
However, a former senior member of the Ministry of Defence feels the redressal systems may not always fulfill the role they are intended for. 
According to him, no matter what the complaint of the jawan is, it has to go through the unit's Commanding Officer. Even letters sent directly to the army chief are rerouted to the CO for authentication. 
"If, for some reason, personal or otherwise, the CO or other superior officers, decide to sit on the complaint and not forward it or act upon it, there is hardly anything a jawan can do," the official told ScoopWhoop News on the condition of anonymity. 
The statement corroborates the tale of Lance Naik Yagya Pratap of the Army's 42 Infantry Brigade in Dehradum, who featured in one of these accusatory social media videos. In the video, Pratap claimed that he had written to the Prime Minister about ill-treatment of soldiers in his unit, and alleged harassment by his superiors after the PMO ordered an investigation based on the complaint. No investigations, according to him, were carried out.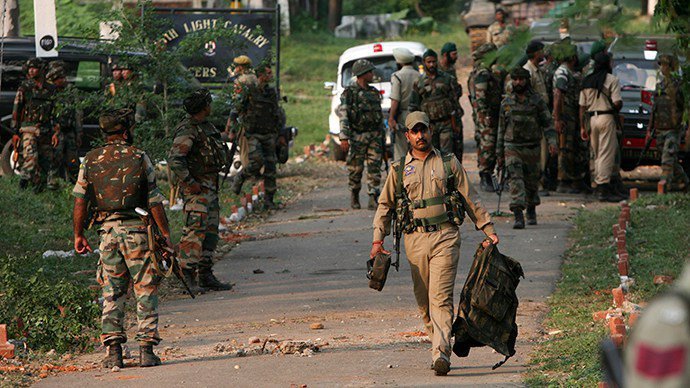 Commenting on the Sahayak system row, the official added:
"It's true, many senior officers use their sahayaks for personal chores. I myself see sahayaks walking the dogs of their superiors or taking their kids to school. It's not like that's strictly part of their role as an orderly. But they do it. It's part of accepted protocol, and jawans usually don't mind, as long as it stays within limits. Buddies often share warm relationships with their officers and even their families. But it's possible for some jawans to have a problem with something, in which case, it gets difficult for them to complain in these situations. Maybe that's why such drastic measures." 
Is there a solution? 
According to Major Navdeep Singh, just as soldiers need to stay within the rules set by the army, the army also needs to provide the jawans with provisions that allow them to have proper catharsis and a vent for pent-up emotions on genuine grievances. 
"I personally feel that the system of redressal of grievances perhaps needs to gear up with new challenges and should also be made more objective and interactive and with an 'opportunity of hearing' wherever possible. It also needs to be quicker." 
However, he added that the government had already started looking into making the redressal system more comprehensive and effective, even before the controversial videos started showing up online. 
Rubbishing claims of soldiers facing discouragement or hostility from colleagues for complaining about hardships, Singh said that there was no such thing. 
"Personnel of the military of all ranks have a right to represent against any action regarding which they perceive themselves to be aggrieved. A better ear and a better oiled redressal machinery could well take care of these issues."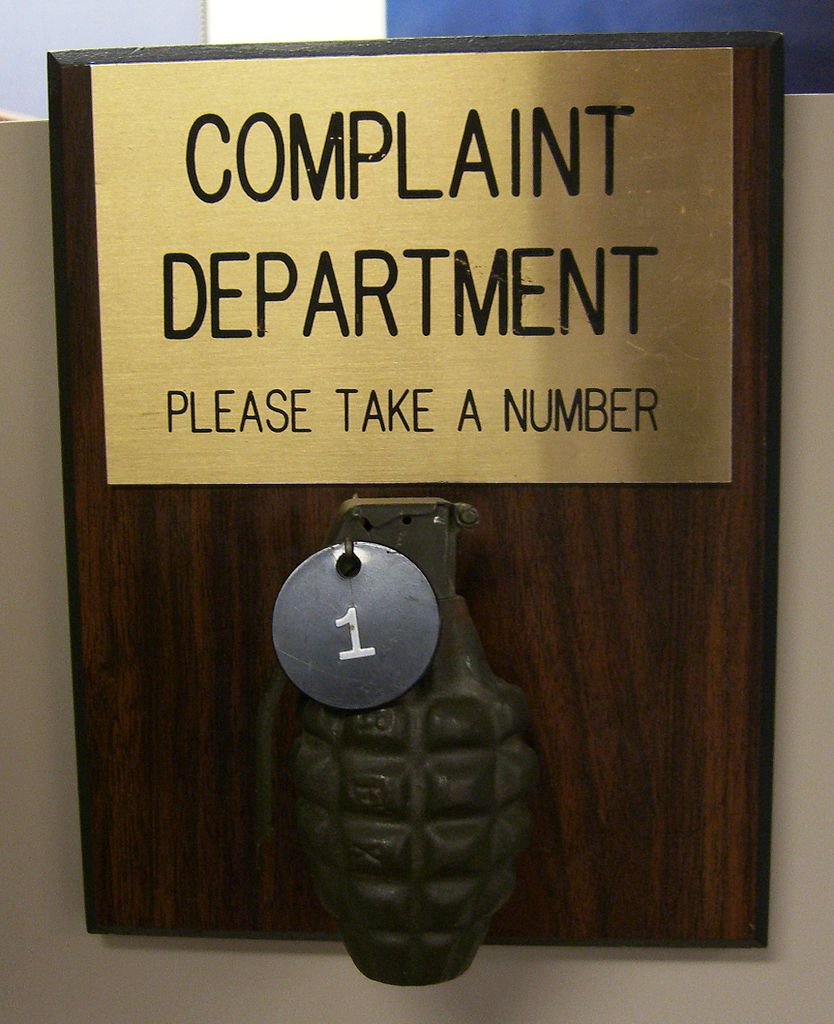 After the videos surfaced, Army Chief Bipin Rawat has announced that a grievance box will be placed at all army units for complaints. A WhatsApp number has also been provided to soldiers expressly to forward their complaints, directly to the Chief. 
Feature Image Source: Reuters