Facebook is facing serious credibility issues after the social media giant was allegedly found involved in misusing users' private data. Amidst this turmoil, there's a hashtag trending on Twitter, #DeleteFacebok.
WhatsApp co-founder Brian Acton too has joined the #DeleteFacebook movement. In a tweet, he asked his Twitter followers to delete Facebook.
It is time. #deletefacebook

— Brian Acton (@brianacton) March 20, 2018
In 2014, Facebook bought WhatsApp for $19 billion, and Acton left the company earlier this year to start his own foundation.
According to a report by BBC News, Facebook came under fire this week after reports emerged that political data analytics company Cambridge Analytica accessed the data of over 50 million users of the social media network without their permission.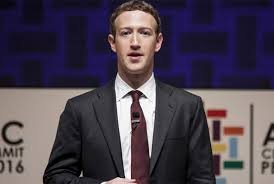 The social network is being accused of not taking user privacy and data seriously and #DeleteFacebook movement has gained momentum on Twitter.
There has been no official statement from Facebook CEO Mark Zuckerberg till now.
This is what the statistics say.
Reportedly, Information Technology Minister Ravishankar Prasad has said,
"If Facebook is found to be involved in data breach of Indians, we will take very strict action against them including the summoning of Mark Zuckerberg to India."
Facebook, however, has already suspended Cambridge Analytica from its platform and Federal Trade Commission is investigating the matter.