Environment conservation has always been a top priority in the list of issues that Delhi has to deal with.
Cutting of trees for building infrastructure and using it for cremation is making the air polluted and deadlier. Also, the burning of wood used in funeral pyres is posing a big threat to the city's oxygen levels.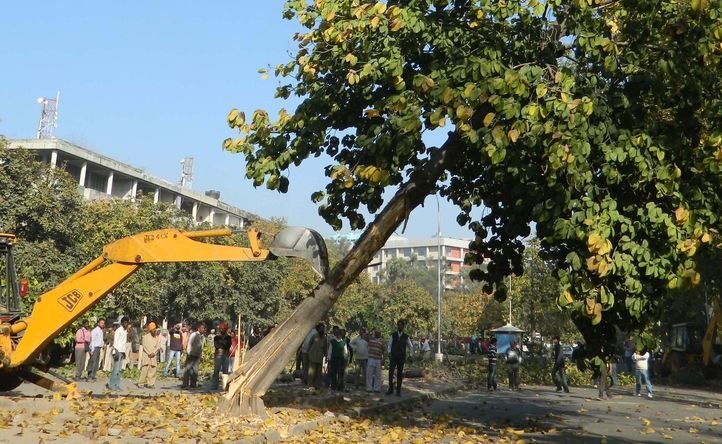 Pollution is also affecting river Yamuna because of the half-burnt bodies and tonnes of ash that are thrown into it, causing major bacterial pollution in its waters.
Recently the forest department informed the Delhi High Court that the Delhi Metro Rail Corporation (DMRC) has, in its three phases, cut 46,529 trees. The wood was sent to cremation grounds for free, monitored by municipal corporations, but run by NGOs.
Kailash Vasdev, an amicus curiae, informed the court that over 100,000 trees were cut in Delhi between the year 2006 and 2010 without any plantation of trees.
The court had then said the 'magnitude' of trees cut by the DMRC has led to rise in air pollution in Delhi. Forest department head Tarun Coomar admitted such wood shouldn't be burnt to ensure carbon remains trapped for as long as possible and there is no release of ozone-depleting gases. But he defended the activities.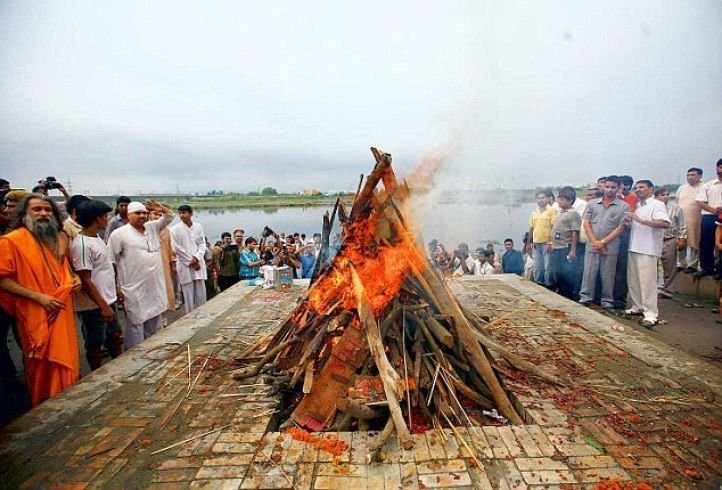 "The free supply was a high-level government decision taken a few years ago. The idea was to check the misuse of wood and cutting of fresh wood for cremation," Coomar said to Dailymail . There are also allegations, by officials on record, that the wood is not reaching cremation grounds.
"There is no free wood. The agreements we have with NGOs do not mention any free wood clause. Timber is an asset. Why would the forest department give it to us free of cost?" K.K. Choudhary, medical health officer of the east Delhi corporation, said.
According to reports, an amount of Rs 68 crore has been taken from the DMRC to plant 5,18,565 saplings to make up for the loss of 46,529 trees.
The crisis of rise in temperature and pollution would continue to trouble everyone, unless government takes suitable steps to conserve the environment by promoting plantation and construction of eco-friendly crematoriums.