Delhi government on Tuesday appealed to the Centre and governments of three neighbouring states to take effective steps for prevention of burning of agriculture residue to reduce air pollution level in the national capital.
Delhi Environment Minister Imran Hussain wrote to the Union Environment Minister Anil Madhav Dave and also to governments of Haryana, Punjab and Rajasthan in this regard.
"With the onset of winter season, Delhi faces a critical phase of air pollution due to meteorological conditions like wind pattern, low temperature etc., which aggravate the pollution level, especially concentration of particulates PM 2.5 and PM 10 in Delhi's air," the letter says.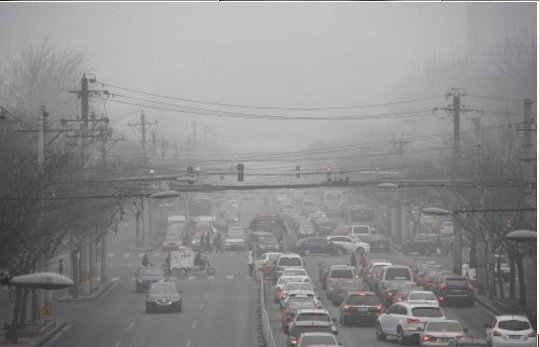 The air pollution level spikes during October and November and gaseous pollutants from neighbouring state further contribute to its rise.
In the letter, the minister has claimed that "events of major fires were reported by NASA Aqua Satellite natural colour image with Moderate Resolution Imaging Spectoradiometer (MODIS) in the previous years and the same is available in public domain."
"I therefore request you to kindly issue necessary instructions for preventing burning of agricultural residue," the letter said.
Letter to Punjab CM asking him to ban burning of agricultural residue and thus help in preventing pollution control in Delhi-NCR region. pic.twitter.com/VKxZPORZOT

— Imran Hussain (@ImranHussaain) October 4, 2016
A recent WHO report has ranked Delhi among the most polluted cities globally. Based on data collected between 2008 and 2013, New Delhi was the 11th most-polluted city in the world.
To keep a check on the same, AAP government had decided to initiate steps, including awareness drives against burning Chinese fire crackers, dry leaves and waste in open to check air and noise pollution ahead of Diwali season.
(With inputs from PTI)
(Feature image source: Twitter|@htTweets)