Bhartiya Janta Party (BJP) Delhi chief Manoj Tiwari is facing flak for allegedly poking fun at people queuing up outside banks during demonetisation.
While the video remains undated, it was tweeted by the Bahujan Samaj Party's Twitter handle on Tuesday. In the video, Tiwari can be seen sitting at a round table with people. He can be seen telling people how he has come up with a song for people who are standing in queues.
"I went there and was wondering that what should I say to boost the morale of these people? So I started singing– Desh-bhakt hai kataar mein, Lagi hai bhaari bheed. Taqlifon se saj rahi hai Bharat ki taqdeer. ( People are standing in queues and there is a huge crowd. India's destiny is getting embellished with people's pain).
Notably, when Tiwari says that patriots are standing in lines, people around the table can be seen laughing to it. 
Earlier, Tiwari had announced that in order to appreciate the efforts of people, BJP leaders in Delhi would go from door-to-door to distribute one ladoo per family.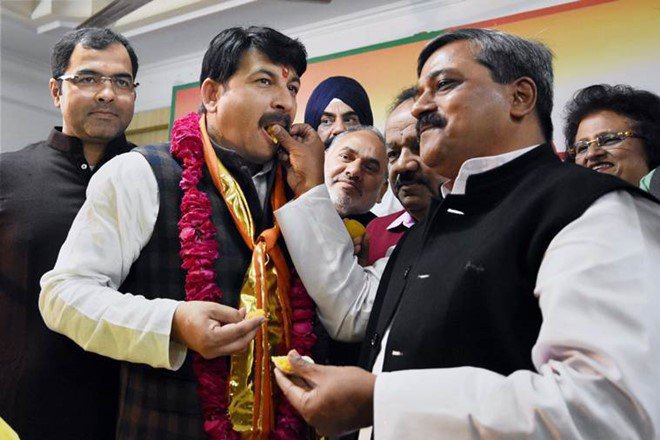 However, after jokes and a lot of criticism from political opponents, the scheme was brought to an end abruptly after distributing ladoos to people standing in queues outside banks. 
(Feature image source: PTI)