If you have stood in line, waited for your turn, deposited your old currency notes and got exchanged them for new ones, the BJP's Delhi unit has a reward for your "patience" – a laddoo. 
The Indian Express on Tuesday reported that Delhi BJP has asked its cadres to distribute laddoos to every household in the city — one laddoo per family. 
According to recently appointed Delhi BJP chief Manoj Tiwari the laddoo-distribution drive will begin for a 10-day period from January 1. The party has directed its cadres to knock on every door of the households in their respective areas and distribute laddoos.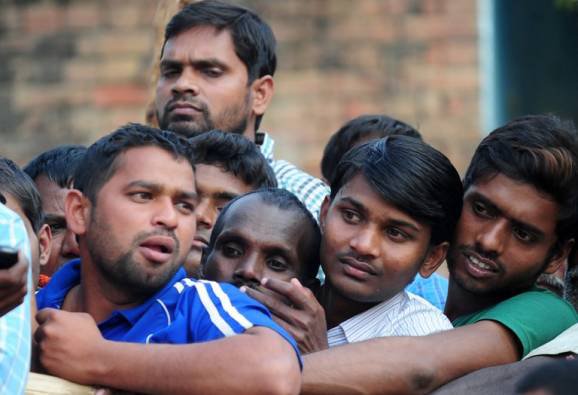 "We will encourage our workers to reach out to people. Logon ka dhanywaad karna to banta hai (We should express our gratitude). If people can stand in queues and not complain, can't we give them a laddoo as a token of our appreciation," Tiwari told the newspaper.
The report added that the cadre members have been asked to buy laddoos on their own and distribute them among their neighbours. 
Quoting party insiders, the report also said that feedback on demonetisation gathered by BJP cadre from ground is not positive. 
Feature image source: PTI/ScoopWhoop