We have seen many politicians walk out of hostile TV news interviews (our current prime minister being a case in point). What we don't see often, however, is a politician accusing his interviewer of being corrupt live on camera. And that too merely for asking questions.
But then, Delhi chief minister Arvind Kejriwal is not known for subtlety. 
Weeks after going all-out in support of NDTV India over a one-day ban and accusing the Modi government of strangling the fourth pillar of democracy, Kejriwal went on to call a BBC Hindi reporter corrupt for questioning a claim he had made.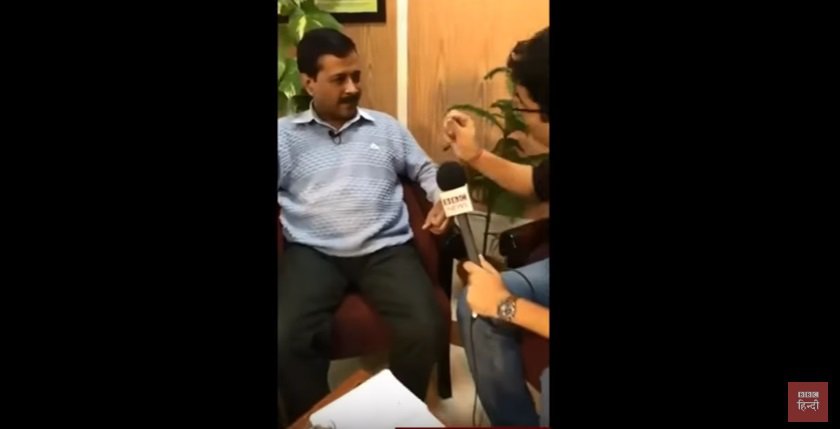 Here's what happened in a recent interview between BBC and Kejriwal:
BBC Hindi journalist, Nitin Srivastava, was  doing a Facebook Live with the Delhi CM when he questioned his claim of 55 people having died due to demonetisation since it was announced on November 8. Considering some of the initial reports blaming deaths on demonetisation have been debunked later, the question wasn't unjustified.
All that the journalist said was that the deaths need to be probed and cannot be attributed directly to the policy decision without proof when Kejriwal lost his cool.
"Yeh janta dekh rahi hai ke BBC waale kitne imaandaar hain (The public is watching how honest these BBC reporters are). Fifty-five people have died over the issue [demonetisation] and BBC says we can't link this to demonetisation. This is their honest journalism."
He went on: "Mujhe sharam aati hai ke aap jaise patrakar yeh kehte hai ke usko link nahi kiya jaa sakta hai (It fills me with shame that reporters like you are claiming that the said deaths can't be linked [to demonetisation) ."
Watch the clip here:
After the interview, BBC Hindi also put out an opinion piece titled 'Modi ho ya Kejriwal, BBC ka kaam hai poochna sawaal (Be it Modi or Kejriwal, the BBC's job is to ask questions).
Well, those who follow the Delhi CM on Twitter, are hardly surprised. 
This is not the first time Kejriwal has indulged in publicly bashing a journalist merely for asking questions. Whoever dares to question Kejriwal is promptly dubbed 'Modi's man'.
Here's how he reacted to journalist Shekhar Gupta's tweet questioning the Delhi government's lack of preparedness in arresting the chikungunya outbreak in Delhi.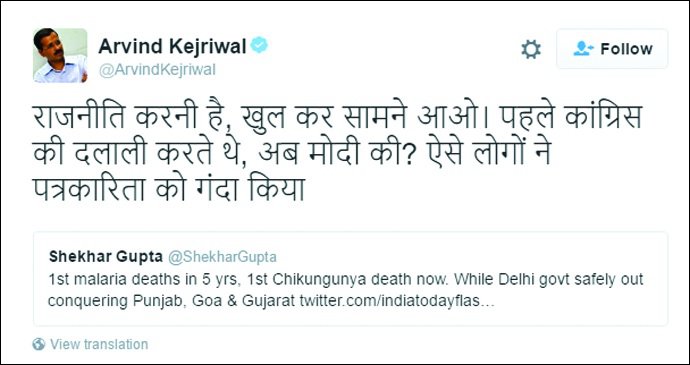 And he didn't stop at that.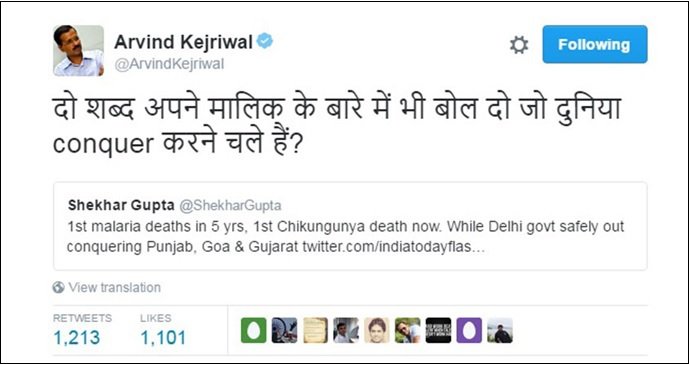 When India Today TV's Rahul Kanwal stepped in, he got this: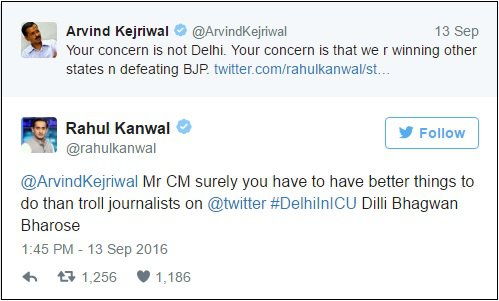 Well, Kanwal has had it bad on another occasion too: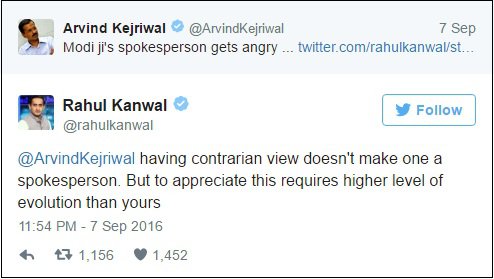 So why this shooting of the messenger, Mr Kejriwal?