Deputy Chief Minister Manish Sisodia on Monday expressed surprise that "74 per cent students" in government schools in Delhi are "not able to read" and asked teachers to take up the challenge to teach those children.
"I was surprised to know that 74 per cent students in government schools are not able to read their own textbooks and that is where the challenge lies for our teachers. We have taught our kids to read, then to gain knowledge and then to earn a living and we have accepted this challenge," he said during an event organised to felicitate teachers on Teachers' Day.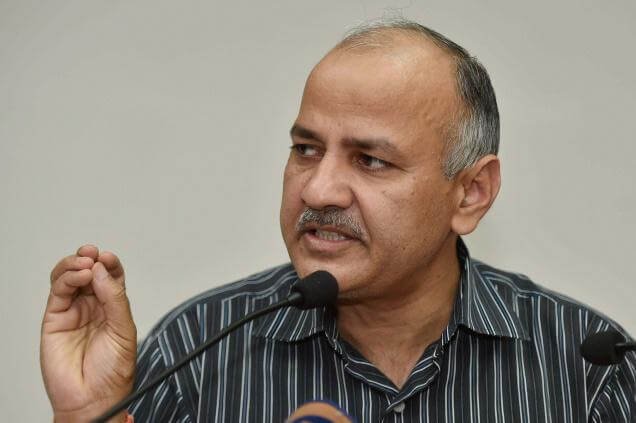 "The situation outside the boundaries of schools is very different. People today are fighting over caste, Hindus and Muslims are fighting…we have to prepare our students to rise above this so that when they pass out of schools they do not indulge in such acts.
"We are preparing the best of doctors and engineers but not human beings. Students from big institutes do not dare to do anything new and they do not move out of the comfort zones," Sisodia added.
Delhi Chief Minister Arvind Kejriwal took to Twitter to extend wishes to the teaching community of the country.
"Happy teachers day. Salute to those lakhs of teachers across the country who are toiling hard to make our children good citizens," he said.
Teachers from various government and private schools across the national capital were felicitated in the glittering ceremony organised by the Delhi government attended by Bollywood celebrities including Piyush Mishra, Zeeshaan Ayub and Swara Bhaskar.
Earlier in the day, the teachers took a pledge to work on the basics of the students and inculcate best skills in them to not only succeed in life but also be good human beings.
They also took up the challenge of enabling every student to read flawlessly within 70 days — from the Teachers Day to the Children's Day on November 14.