Monsoon rains continue to wreak havoc in various parts of the country. A fresh spell of heavy to moderate rains lashed many parts of north India in last 24 hours.
The heavy rains, however, brought respite from heat wave in parts of Jammu and Kashmir, Punjab and Haryana, but has at the same time largely affected the normal life. National capital Delhi has turned into a cesspool of water.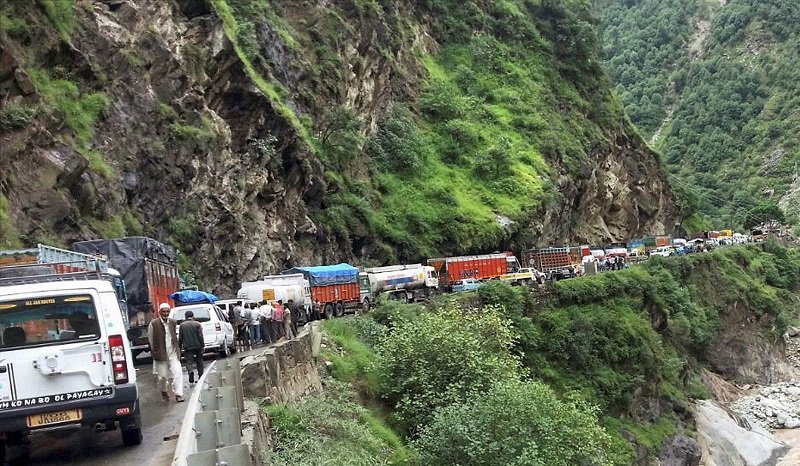 The continuous downpour since Friday morning has partially submerged Delhi. People were seen stranded on roads as water logging contributed to heavy traffic snarls across the union territory. According to the MeT department, 93.8 mm rainfall was recorded till 8.30 am.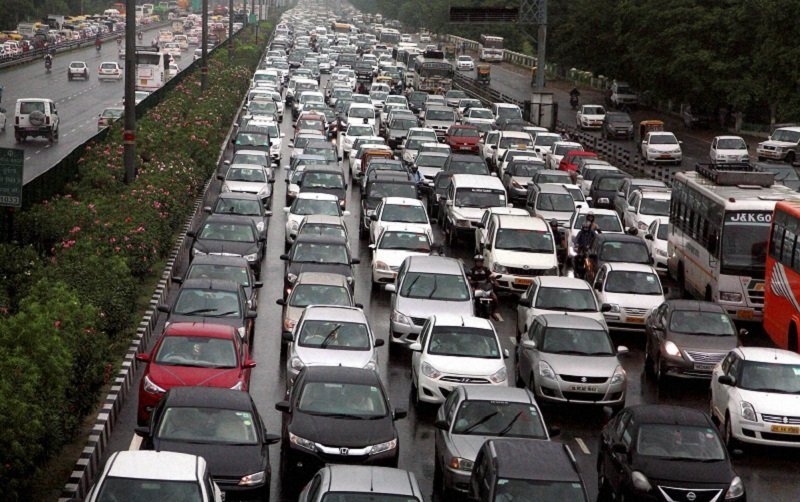 Though the minimum temperature, which settled four notches below the normal at 23 degrees Celsius, provided some succour to the residents, the humidity was recorded at 100 per cent added to their woes.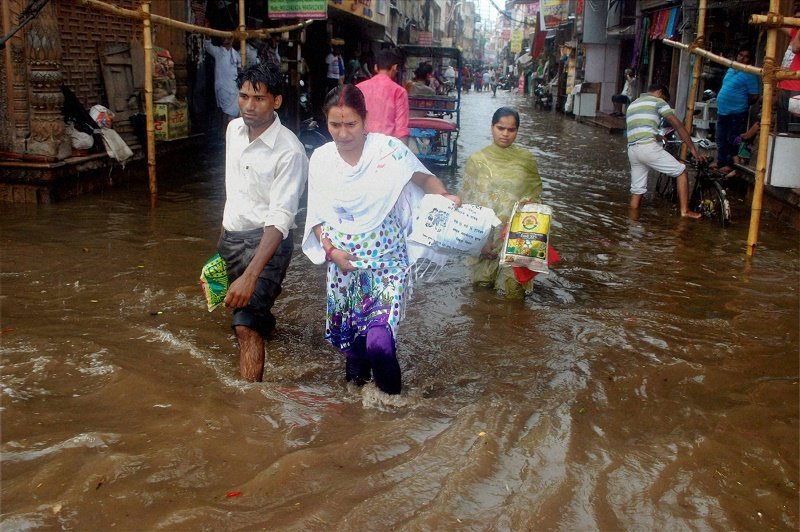 Commuters were stuck for hours at length in the morning rush hour traffic across the NCR and some of them took to social media to post pictures of water-logged and clogged roads. The weatherman has predicted that sporadic rains will continue to lash the national capital till Tuesday.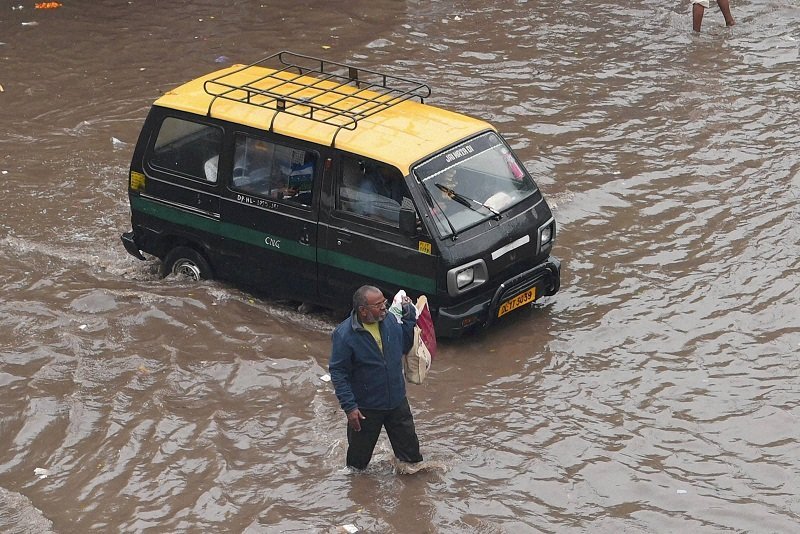 Vast areas in various parts of Delhi virtually went under water. Two-wheeler riders took refuge under flyovers and foot-over-bridges to escape the rains.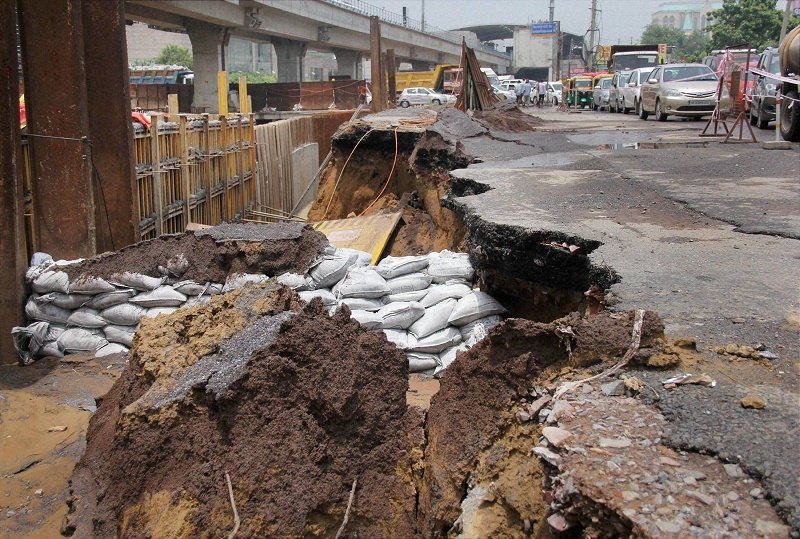 The Delhi government said faulty drainage system was responsible for flooding of roads.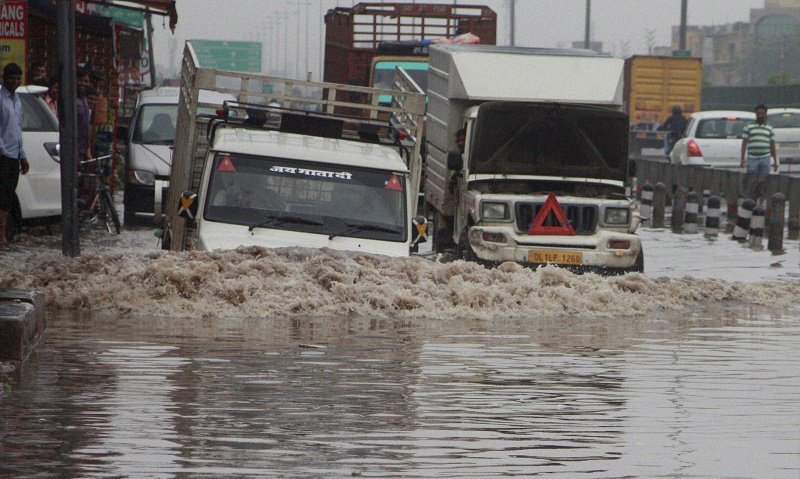 The heavy downpour brought down the minimum temperature to 23 degree Celsius, the lowest in July in the last 12 years, as against Friday's 26.2 degrees.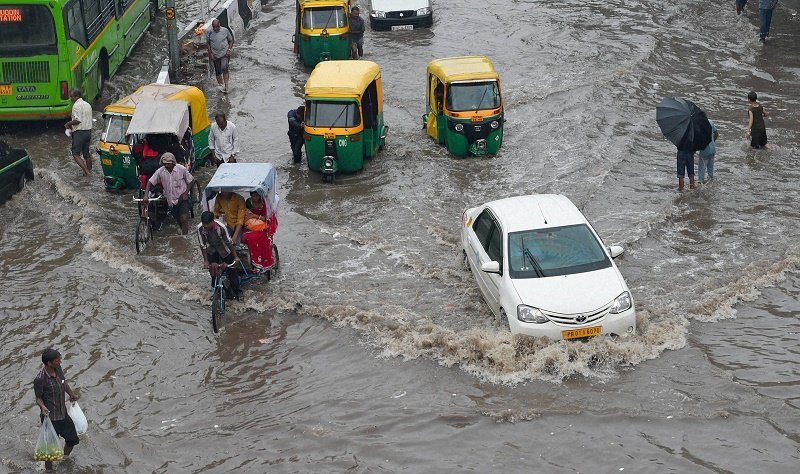 Delhi government also launched a 24X7 helpline to address complaints of waterlogging. BJP-ruled civic bodies have blamed Delhi government for waterlogging alleging that it did not desilt the clogged drains.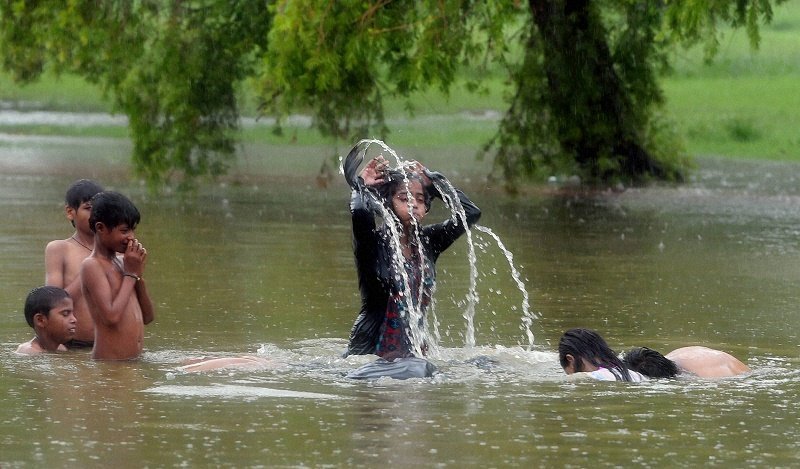 Apart from traffic woes and swampy, mucky streets, it turned out to be a nice time for youngsters to come out and enjoy the monsoon rains.