A massive fire broke out in a factory around the Anaj Mandi area of North Delhi in the wee hours of Sunday morning, taking the lives of approximately 43 labourers. The fire is said to have started some time around 5:22 AM the exact cause is not known at this given point and is still being investigated.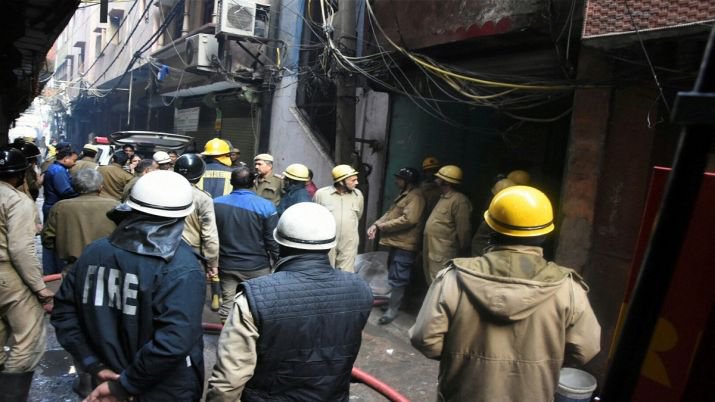 Sources report that 15 fire vehicles were called in to douse the flames that had already proved fatal for at least 43 labourers (the current reported number) who were said to be sleeping inside the factory building at the time of the fire. The cause of deaths was mainly due to smoke inhalation. Many others have been injured and according to Kishore Singh, medical director, Lok Nayak Hospital, Delhi the injuries aren't serious and have been kept under observation. 
Delhi CM Arvind Kejriwal took to Twitter to express his condolences for the lives lost. 
Other government officials too expressed their grief for the same.  
People took to Twitter to offer prayers and condolences for the people who lost their lives, while also lamenting on the lack of security measures and precautions for safekeeping the labourers housed inside the building.  
A probe has been ordered into the fire with a report being sought within the next 7 days, reports revenue minister Kailash Gahlot.