For all those who are annoyed at Arvind Kejriwal and his omnipresent public advertisements encroaching upon public and private space like televisions, hoardings and radio, here is a piece of news which might elicit a sigh of relief from you.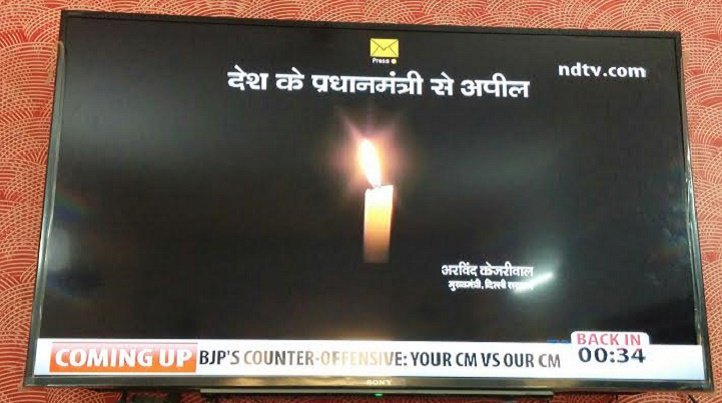 A TV grab of the recent AAP advertisement
NDTV has reported that the Delhi High Court has decided to act tough on Arvind Kejriwal and his government and has asked an explanation on the expenditure of his ads that are running in heavy frequency on television and radio. The two judges hearing the case on Wednesday, July 29, observed that "prima facie what you (Delhi government) are doing is in violation of Supreme Court judgment" and with 'public money".
Based on petitions filed against the government, including one by Congress leader Ajay Maken who unsuccessfully contested for Chief Ministership against Kejriwal, the case will be heard on August 3.

The High Court's directive comes after the Supreme Court ruling which had permitted the use of photos of only the Prime Minister, the President and the Chief Justice in government ads. The top court said public money must not be squandered on glorifying governments or their leaders.
The Chief Minister had recently appealed to the public to donate funds to the party, declaring it broke. Ironically the Delhi government's recent budget had allocated nearly Rs 520 crores for advertising which invited sharp criticism and brickbats from all quarters.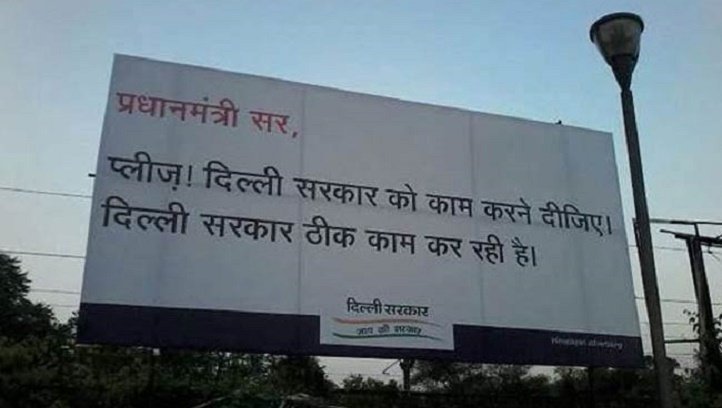 The Aam Aadmi Party (AAP) has however countered the argument and has said that its ads do not show the face of the chief minister's face despite them heaping praises on Kejriwal and his government. The ads (which have now been removed) also took a direct jibe at the Union government requesting Prime Minister Narendra Modi to not interfere in the state government's work.
Nevertheless, let us sincerely hope that some sense prevails on Kejriwal and Co so that we are spared the painful experience of having to see/hear his advertisements and open letter appeals every time, everywhere.