Despite this historic verdict, the community in India still faces a lot of discrimination and doesn't hold equal rights when it comes to marriage, adoption and inheritance. In a plea to change this, advocates Tajinder Singh and Anurag Chauhan filed a plea in the Delhi High Court (HC), asking for laws and regulations to be created for the community to recognise their relationships, allow them to get married or divorced, and adopt a kid. 
Ever since Section 377 was repealed in September 2018, the LGBTQ+ community has had the freedom to love, make love and express their love to any person of their choice.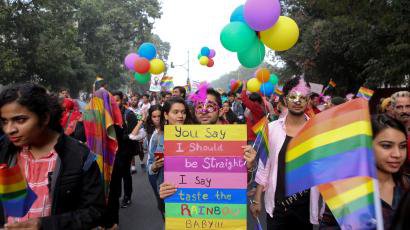 But on 8th July, the Delhi HC declined to entertain this plea, citing that tasks like these were the responsibility of the legislature, and not the judiciary.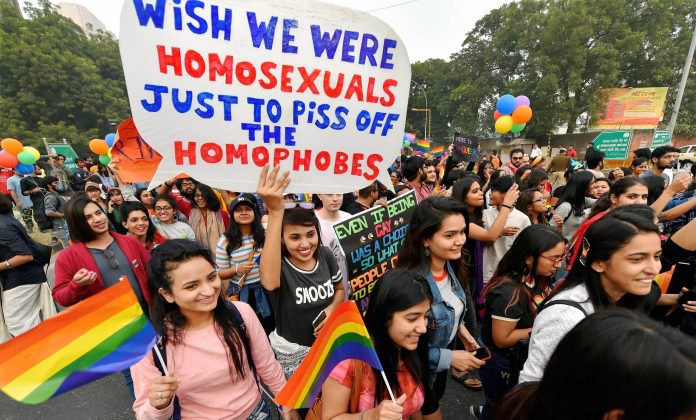 The plea had the objective of setting up a committee to work towards the welfare and protection of the members of the LGBTQ+ community in India, and to help them achieve equal rights and normalise their choices. This step is vital in dealing with fear and shame and stigma around coming out of the closet, despite it being decriminalised. 
According to the Indian legal news website, Bar and Bench, the contents of the petition highlighted that, 
The members of LGBT community have fundamental rights i.e. to get equal treatment in society and by not providing law, rules and regulation for registration of marriage etc., the state is discriminating among the citizens of India on the basis of gender; and whereas right to get married is one of the precious part under Right to Life i.e. Article 14 and 21 of the Constitution of India…




Not only society as a whole but State machinery also treat the LGBT community differently, especially police. They are a regular victim of rights violations. They are deprived of their basic human right and right to life which includes the right to enjoy life properly

The plea also wanted some changes to be made to the Hindu Marriage Act, and other personal laws to recognise marriage and adoption rights for the community.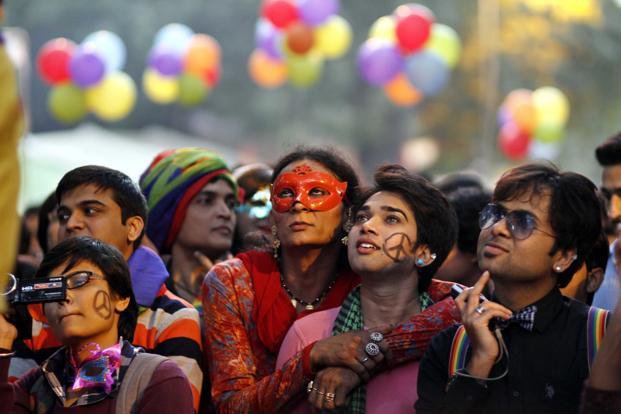 A Division Bench of Chief Justice DN Patel and Justice C Hari Shankar spoke out in response to the plea, saying: "It appears that this court will be extremely slow to give direction to draft legislation or regulation or policy," stating that the centre was free to do so, but absolving the court of any such responsibility to direct them."
This means that while a judicial body like the Delhi HC can direct the centre to draft laws, regulations and policies for the community in India, this process would be extremely slow and hence this responsibility does not fall under the Court jurisdiction.