For things to improve in Jawaharlal Nehru University (JNU), outsiders should be barred from entering the campus, the Delhi High Court suggested on Wednesday. 
"We have to shut down the campus for the students of other universities. If JNU campus is closed for outsiders, things will improve," Justice Sanjeev Sachdeva observed. 
The court said students from other universities were interfering with the functioning of JNU and they force their political agenda inside the campus.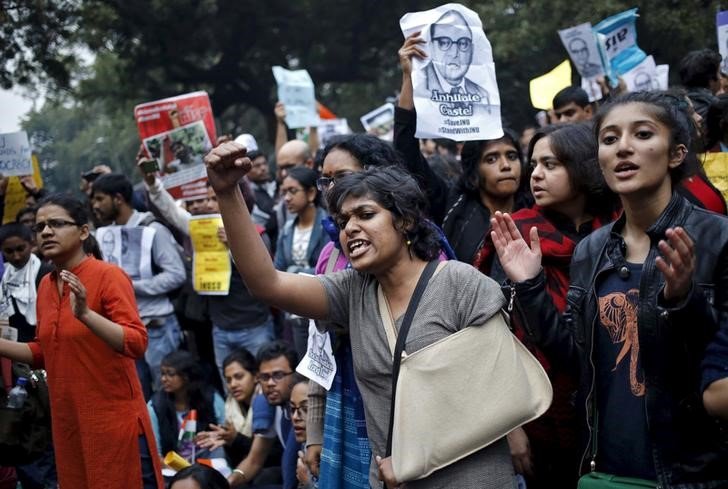 "JNU from last many decades was known for its own culture inside the campus. It never allowed others to interfere into their functioning, but today the outsiders are more active in this campus," the court noted. 
Only the bona fide students of JNU should be allowed to decide, how their university will function, it added. 
The court's observation came during hearing of a plea by the JNU administration seeking direction to restrain its students from staging any demonstration within 100 metres of the administrative block.
Feature image source: PTI/File Photo