Last year, the Delhi government passed the proposed Delhi Victim Compensation Scheme 2015 according to which the compensation for victims of murder, sexual assault, acid attacks and accidents was to be increased. 
According to Indian Express, a new gazette report issued by the home department of the state  has increased the compensation for various offences, including unnatural sex, acid attack and rape. 
Under the new scheme, rape victims will get a compensation of Rs 5 lakh, which is a considerable jump from the previous compensation of Rs 3 Lakh. 
However, when it comes to victim compensation, there is a lot of disparity among states of India. While a state like Goa offers a compensation of Rs 10 Lakh to a rape victim, West Bengal offers a paltry sum of Rs 20,000 to victim. 
"This has been an issue that has troubled us for years. How can there be separate compensation for the same crime in different states? However the Supreme Court directive has pushed state governments to take a more proactive step ," say Gargi Mishra, a lawyer with Women Power Connect, an NGO in Delhi. 
In February 2016, the Supreme Court  directed all states and Union Territories to formulate a uniform scheme to provide compensation to the victims of sexual abuse and exploitation.
"Indisputably, no amount of money can restore the dignity and confidence that the accused took away from the victim. No amount of money can erase the trauma and grief the victim suffers. But this aid can be crucial in the aftermath of crime," said a bench headed by Justice MY Eqbal.
The following inforgraphics will show you just how disparate are the rape and sexual abuse compensations are in different states of the country.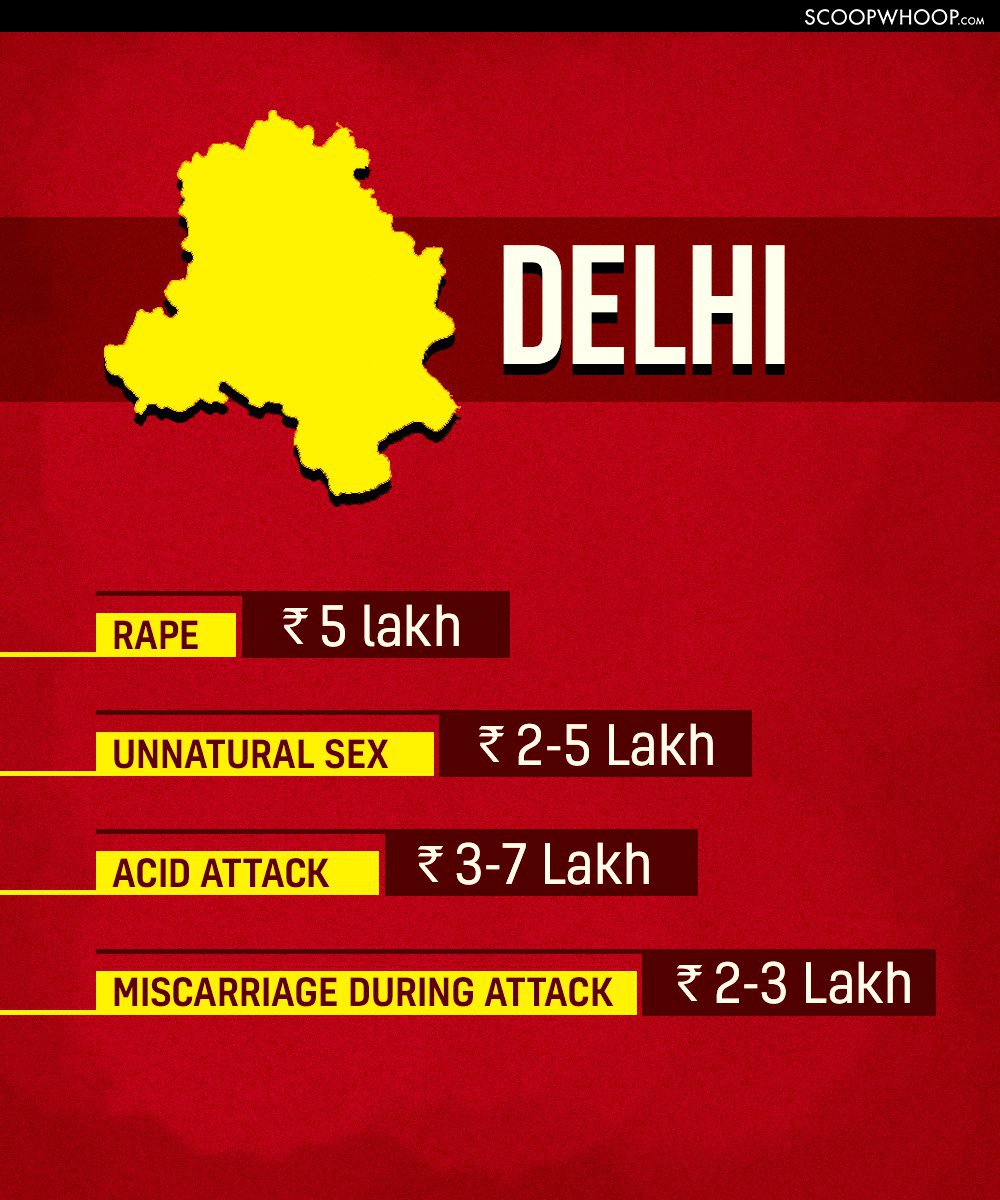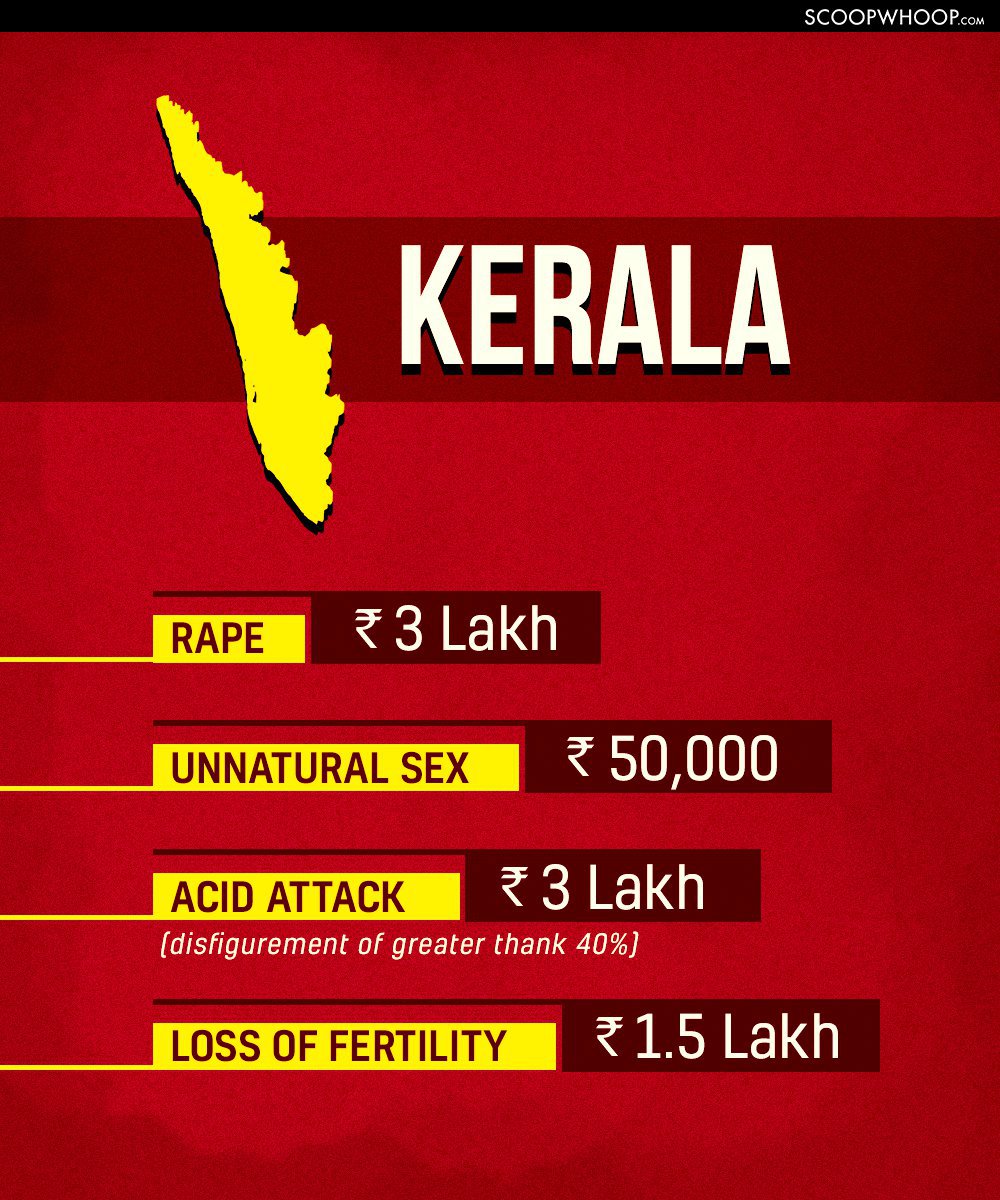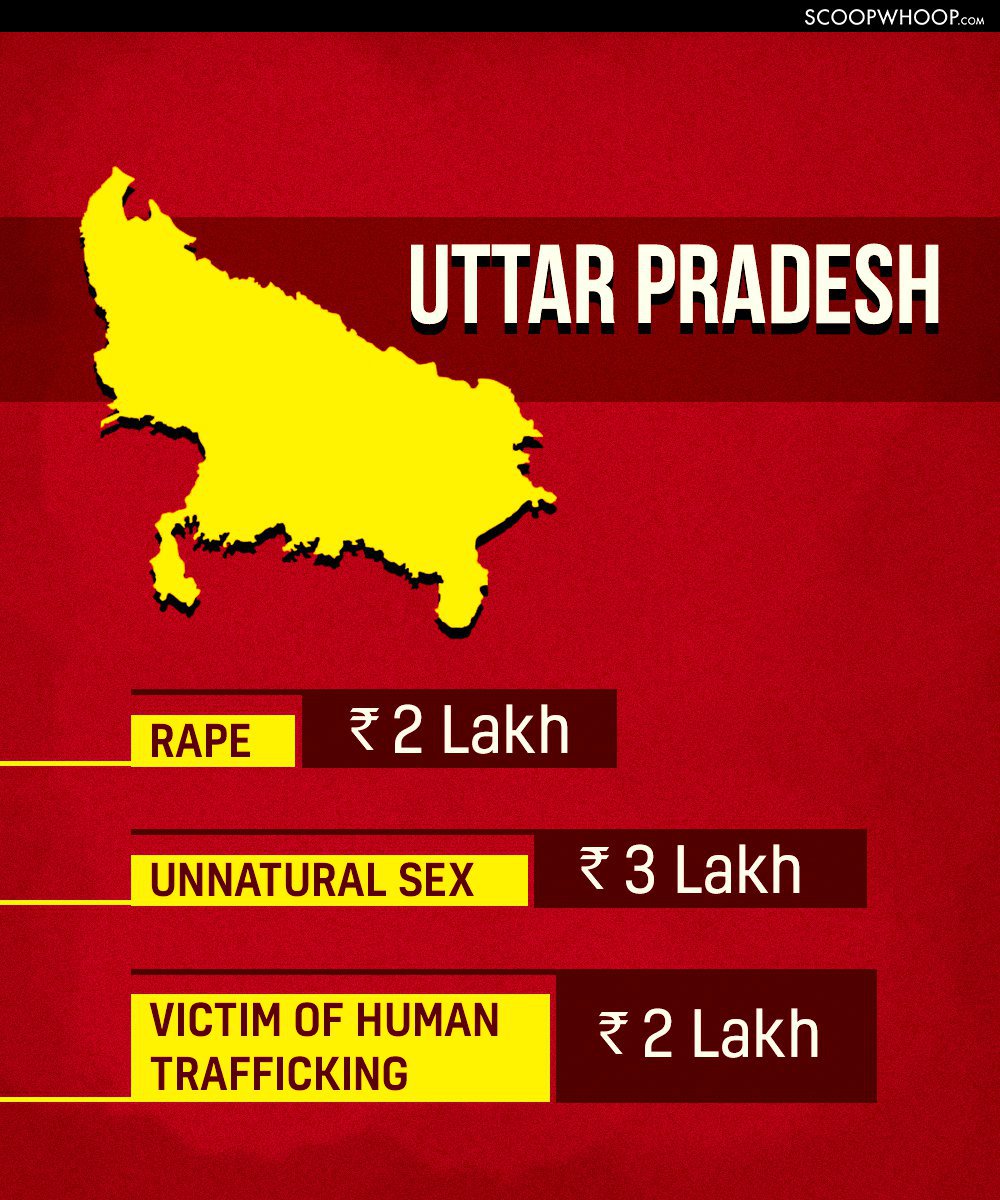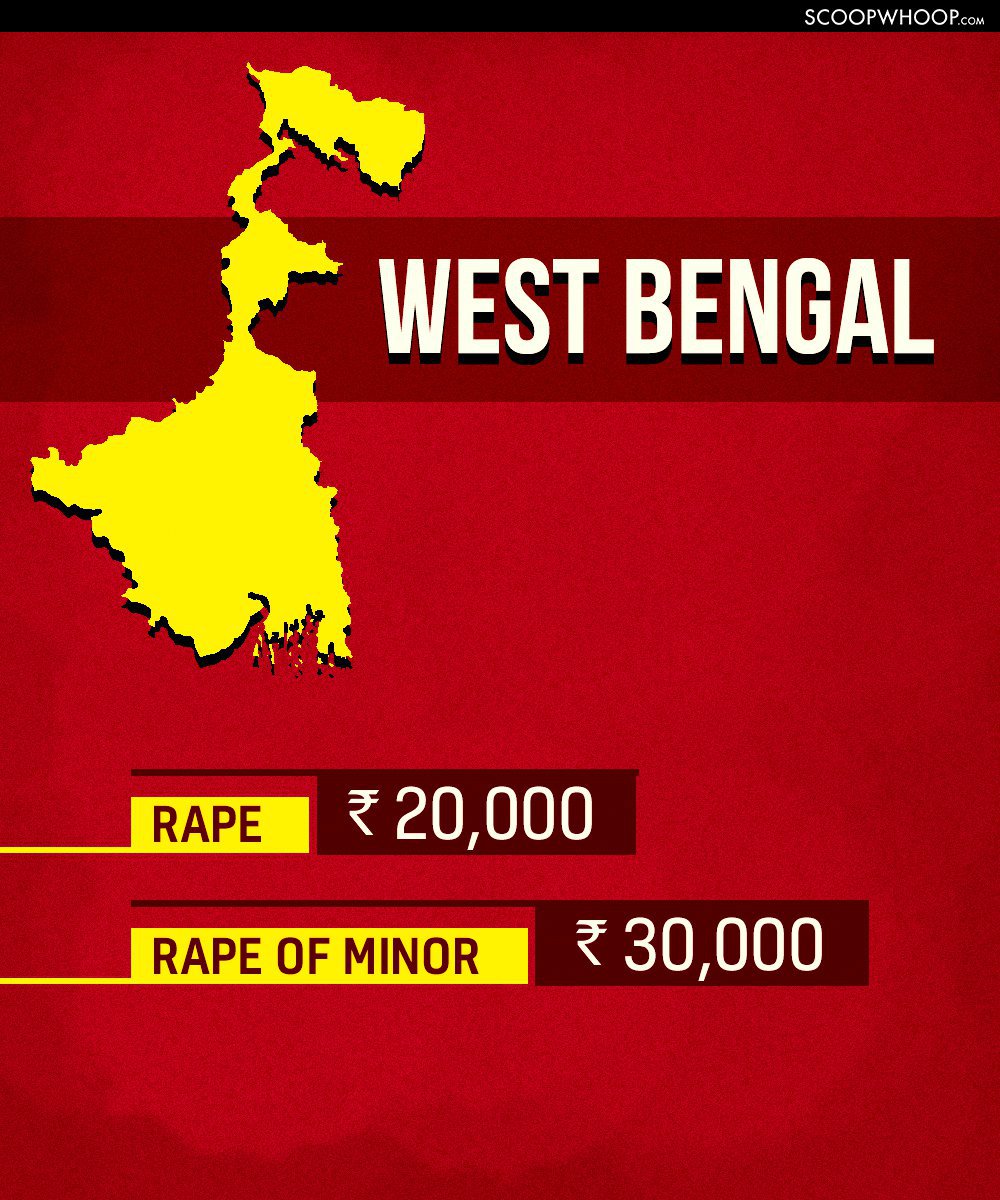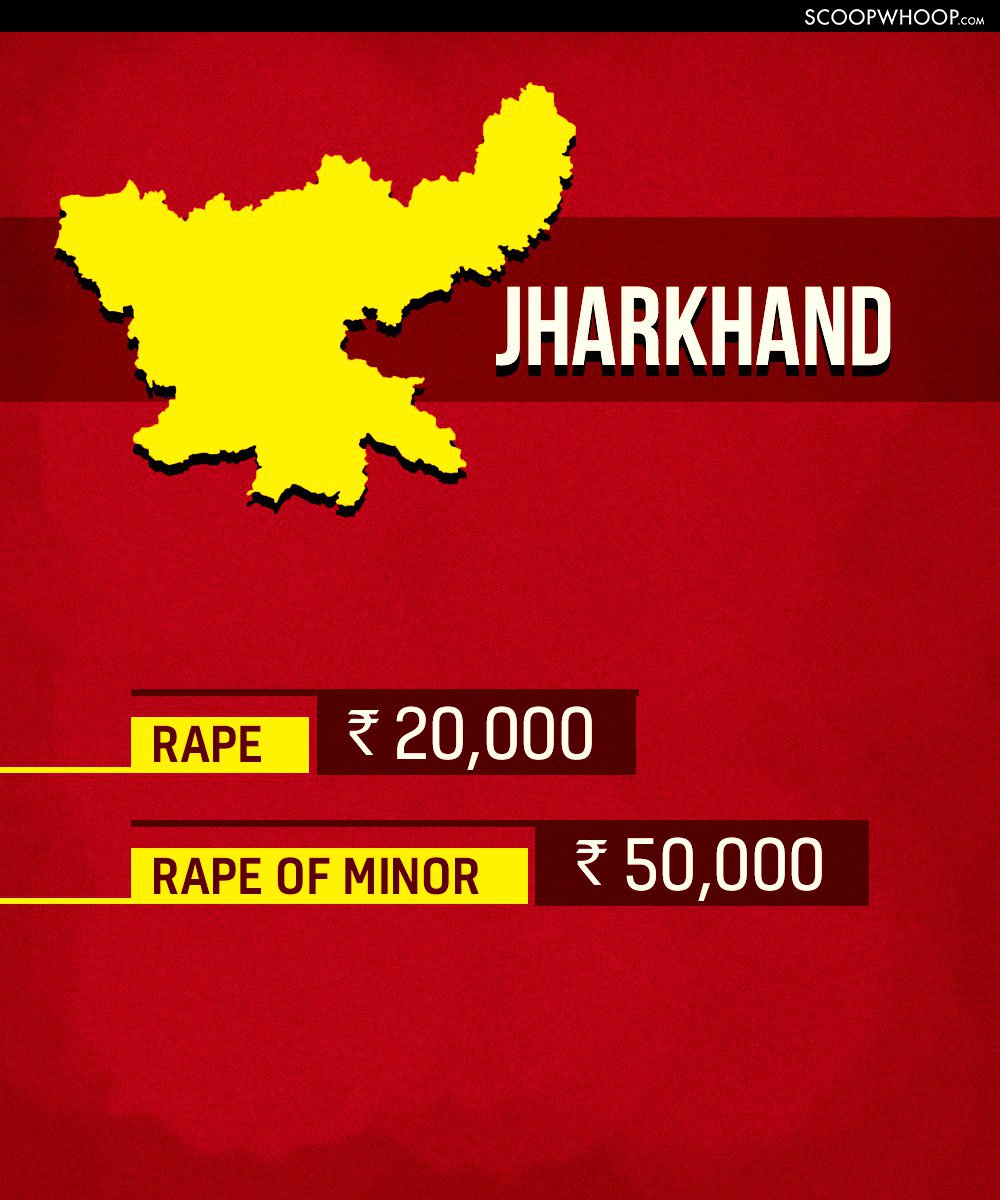 Another important development in this new scheme is the inclusion of male victims under the purview of victims of unnatural sex purview. "If that's true, it will be a positive step. But it's very unlikely that a male victim of sex crime will report the crime itself fearing section 377 of the IPC," says Mishra. 
Infographics by Utkarsh Tyagi