The Delhi-Kolkata rail route has the best mobile network coverage, according to a study conducted by a travel portal. "The Delhi-Howrah route scores the highest … 88 per cent network coverage followed by the Bangalore-Chennai route with 78 per cent and the Delhi-Mumbai route at 74 per cent.
"While stations are getting high-speed WiFi connection, the RailYatri data showed fluctuating mobile connectivity on long-distance train routes," Manish Rathi, the CEO of Railyatri.in, said. The study indicates that on some routes, the network connectivity is as high as 70-88 per cent and at other places it drops to 20 per cent, depending on the network providers available.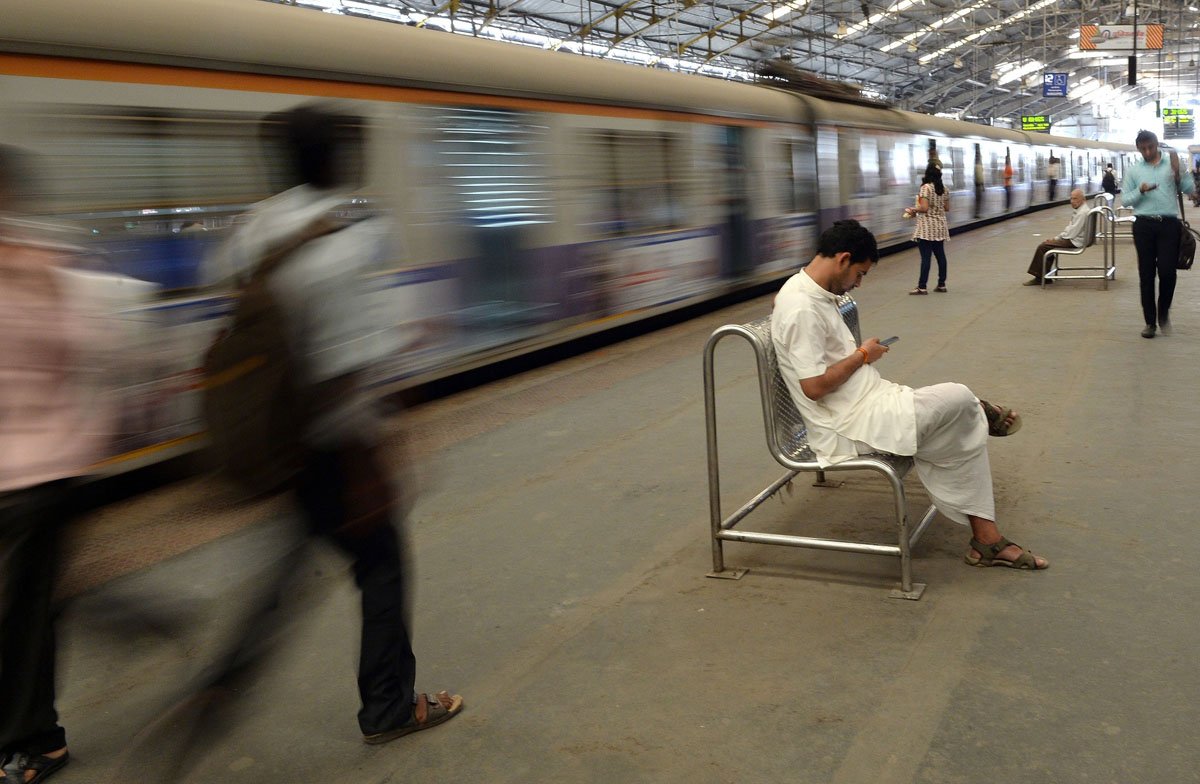 The Bangalore-Mumbai-Kolkata rail route has 63 per cent mobile network coverage, and the Mumbai-Bangalore and Mumbai-Chennai routes 58 per cent. RailYatri has also launched a mobile application which enables a passenger to check network connectivity on any train route. Railways aims to provide free WiFi at 400 major stations. At present, the facility is available at 120 stations.
Here are some info-graphics which shows the network coverage of mobile service providers in these five railway routes: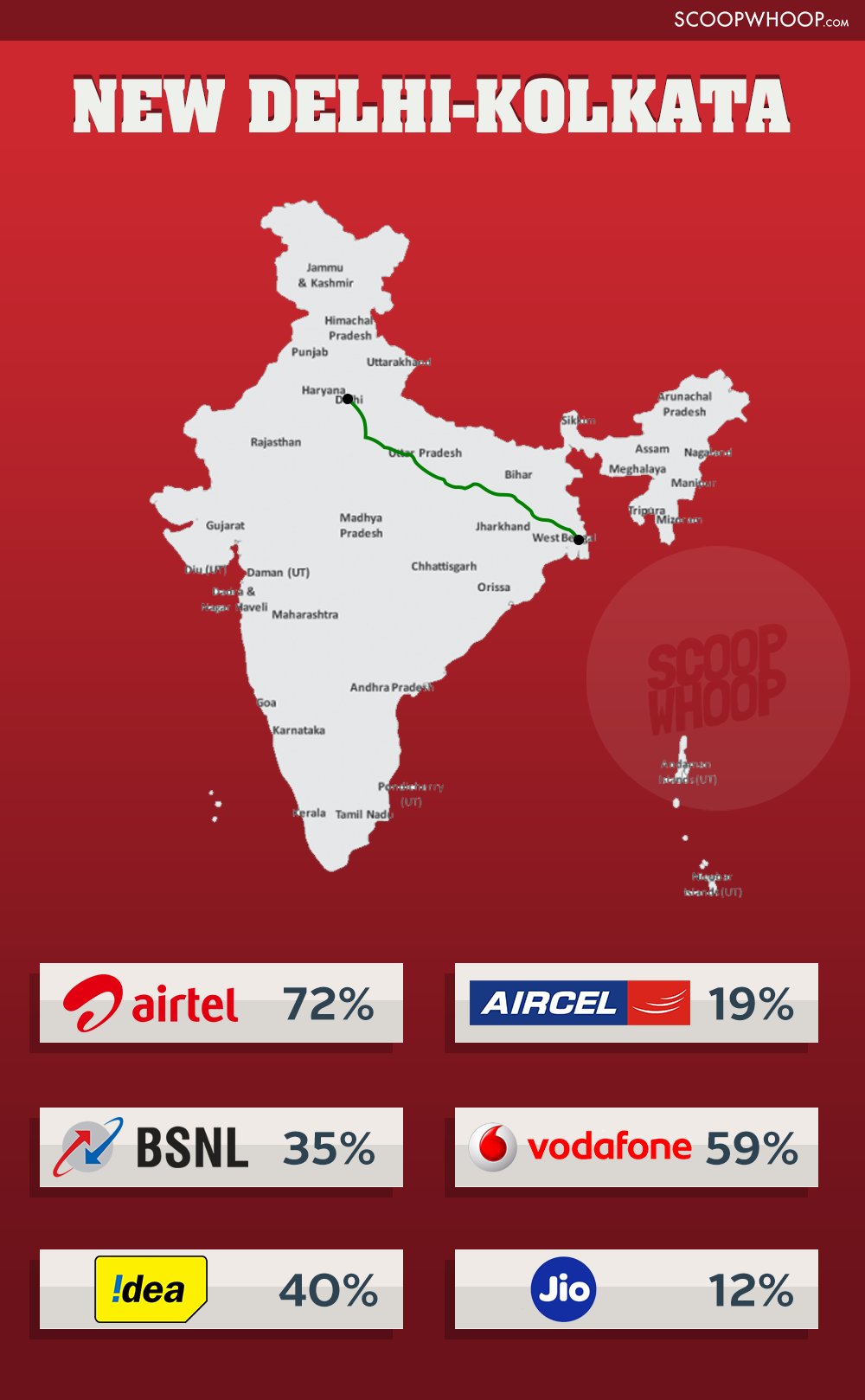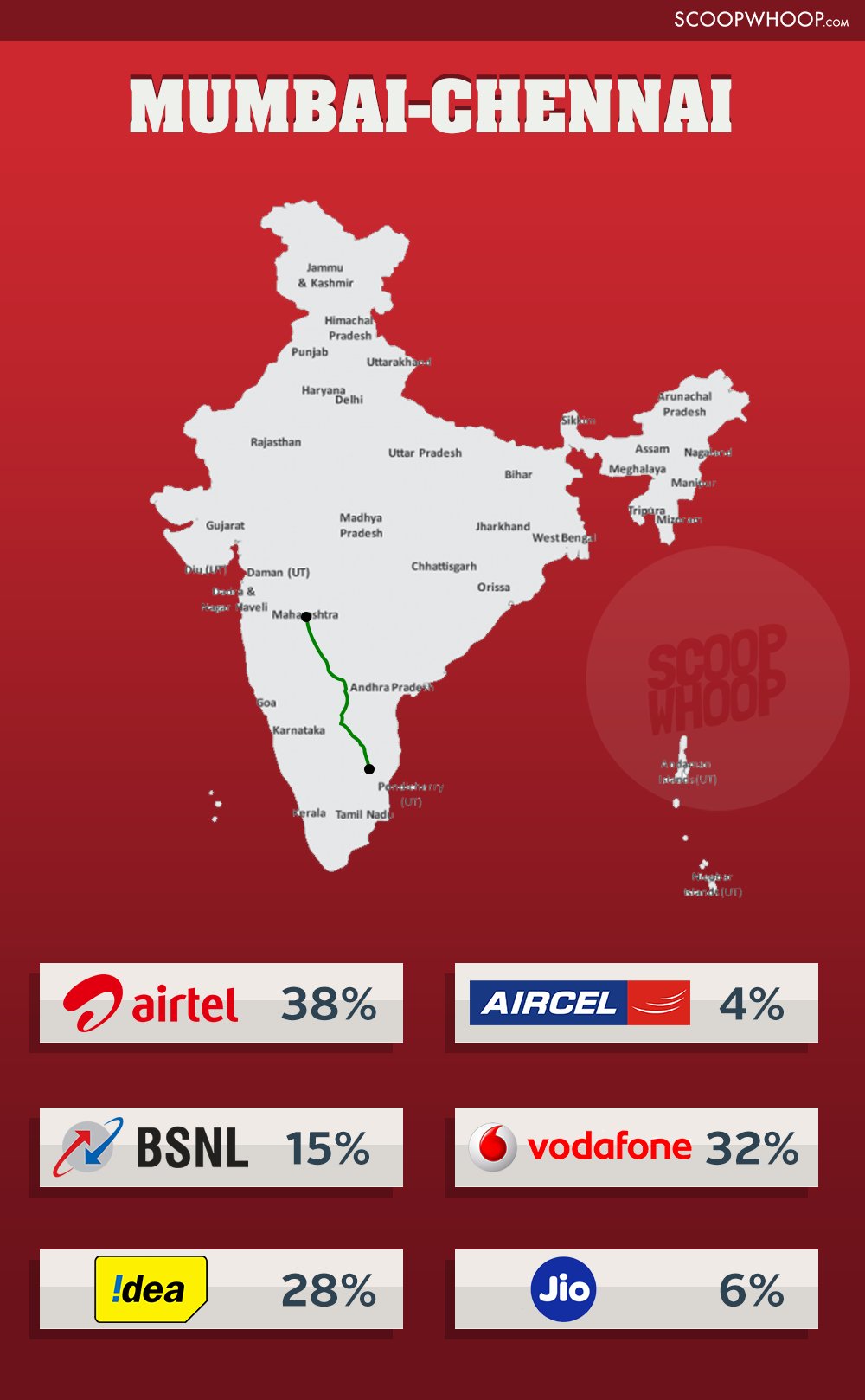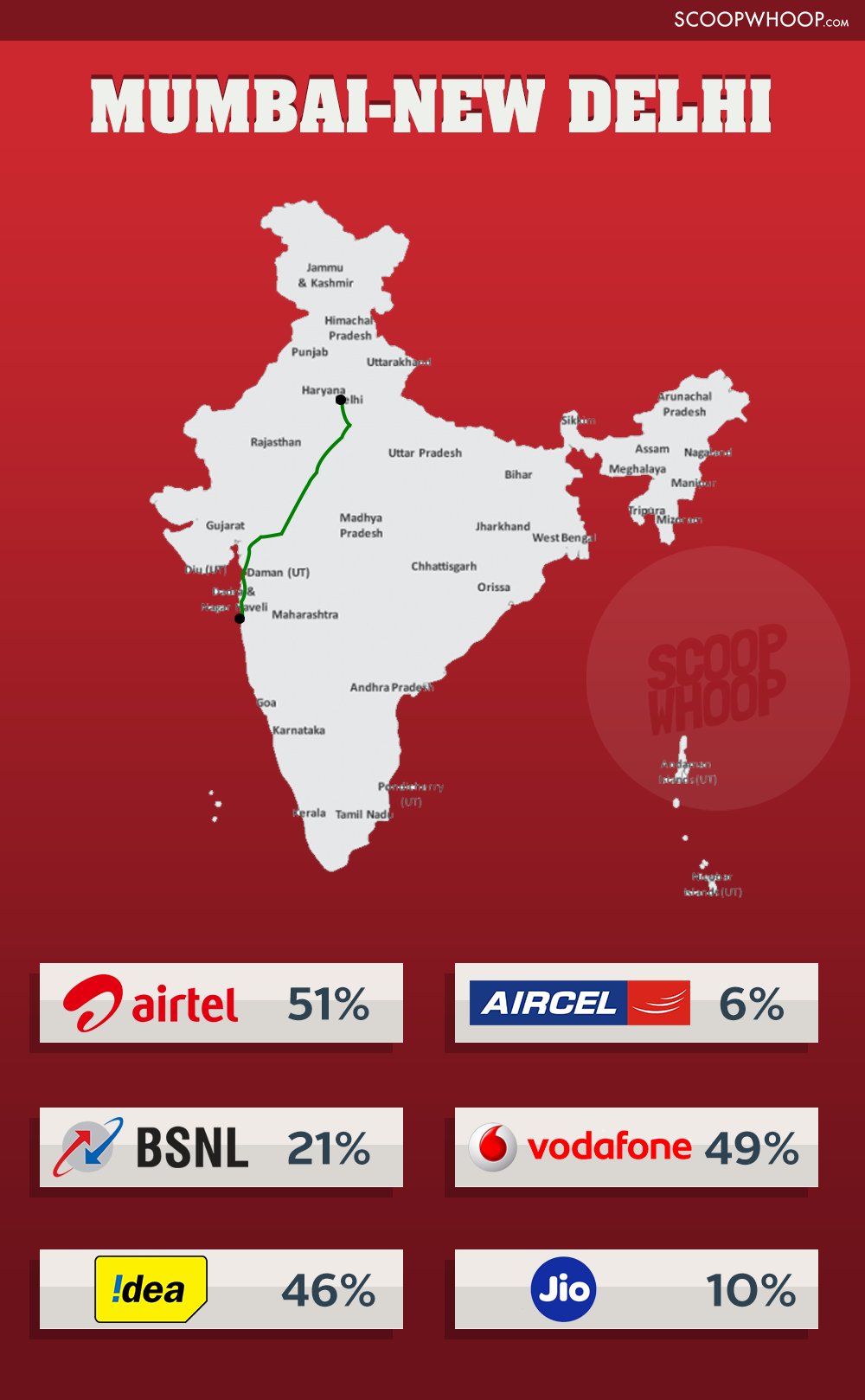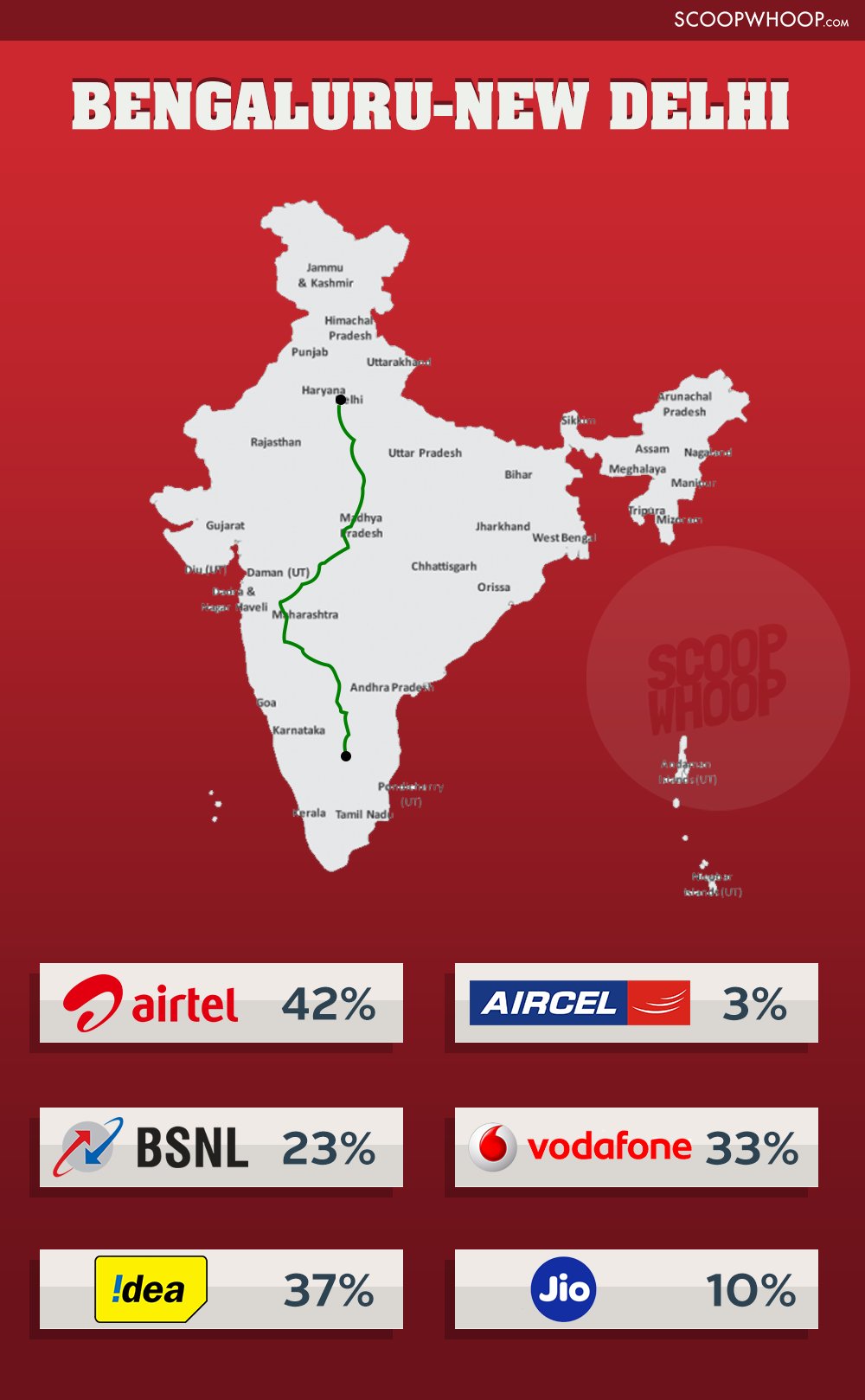 (Feature image source: AFP)
(With inputs from PTI)
(Design credits: Shruti Mathur)