While it's true that the Swachh Bharat campaign – that aims at promoting a clean India – is a noble campaign, it's execution has not been as exemplary as its motive. Something that local entrepreneur Tarun Bhalla, who has a robotics firm Avishkaar in West Delhi, noticed and took action on. 
As per TOI, for the longest time, Tarun Bhalla had noticed a 'sewage lake' around his office, which was dirty, infested and overflowing to a level that he was forced to wear gumboots to work, as a form of visual protest.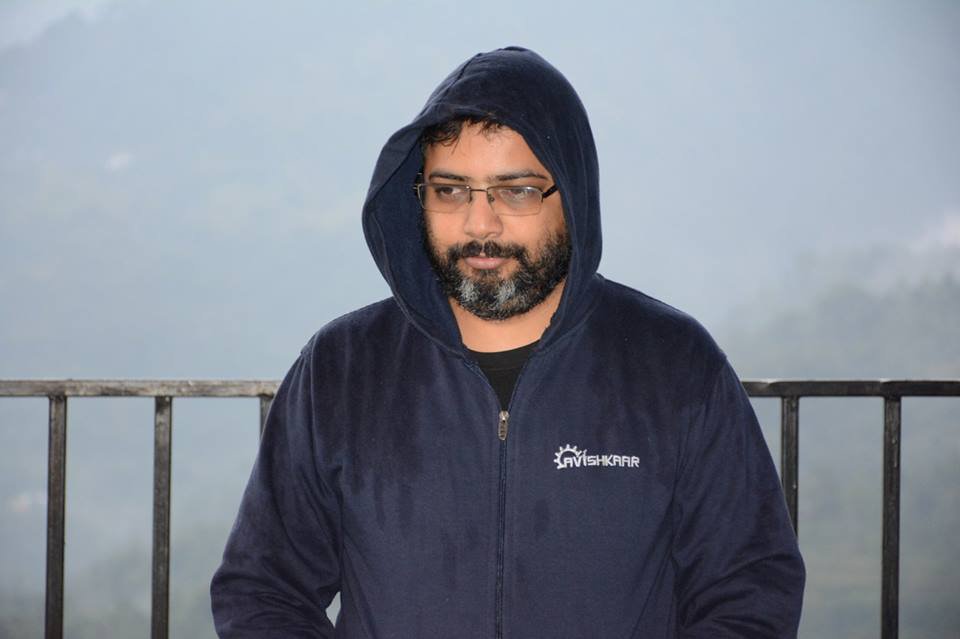 For almost seven months Tarun Bhalla and his employees continued to complain to the local authorities about the unhygienic and dismal condition of the area, but to no result. Tarun spoke to Newslaundry about the ordeal:
For the past seven months, the road right opposite my office was brimming with sewage water and mud—ever since the rains. The sewage system was damaged, and water gushed out from a particular manhole. There was a foul stench in the air. It was a nightmare for all of us working here. We had approached the authorities with written complaints, including the MLA and MP, with no luck. No one was ready to listen.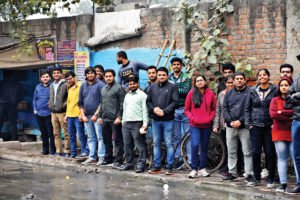 The condition was so severe, that roadside vendors and barbers were forced to set up shop in knee-deep sewage water, and consequently, their businesses suffered. Tarun initially protested via social media, by uploading images of the area and tagging concerned authorities. However, when all of it failed, he decided to take drastic measures.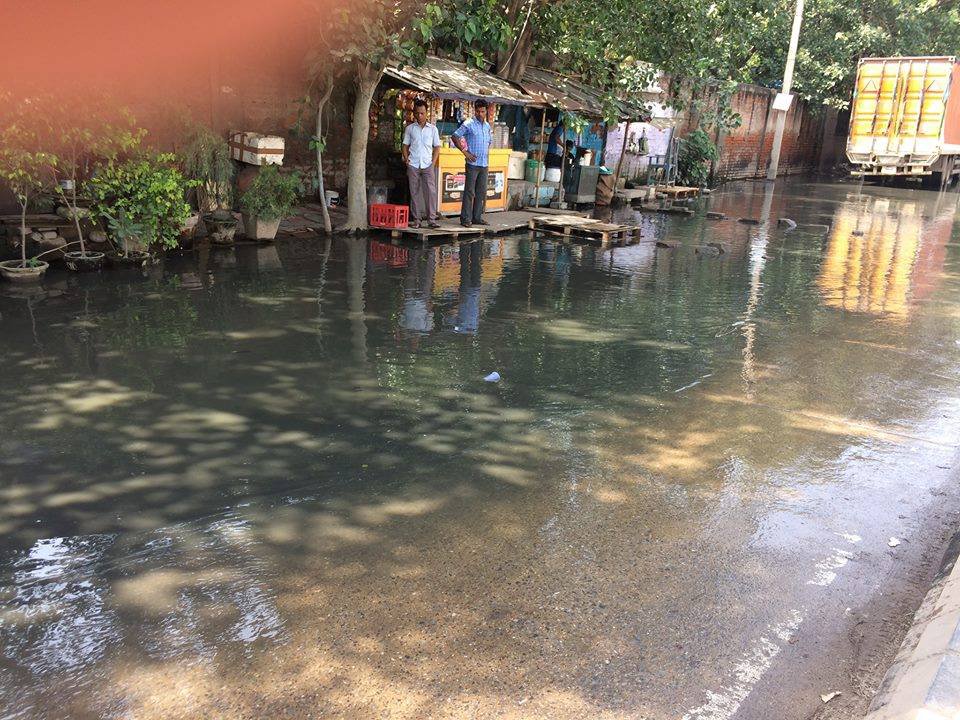 Reportedly, on March 02, he set up three posters – one each of the three political parties AAP, Congress, and BJP – with the 'election slogan', "tum mujhe vote do, hum tumhe kichad, dengue aur malaria denge."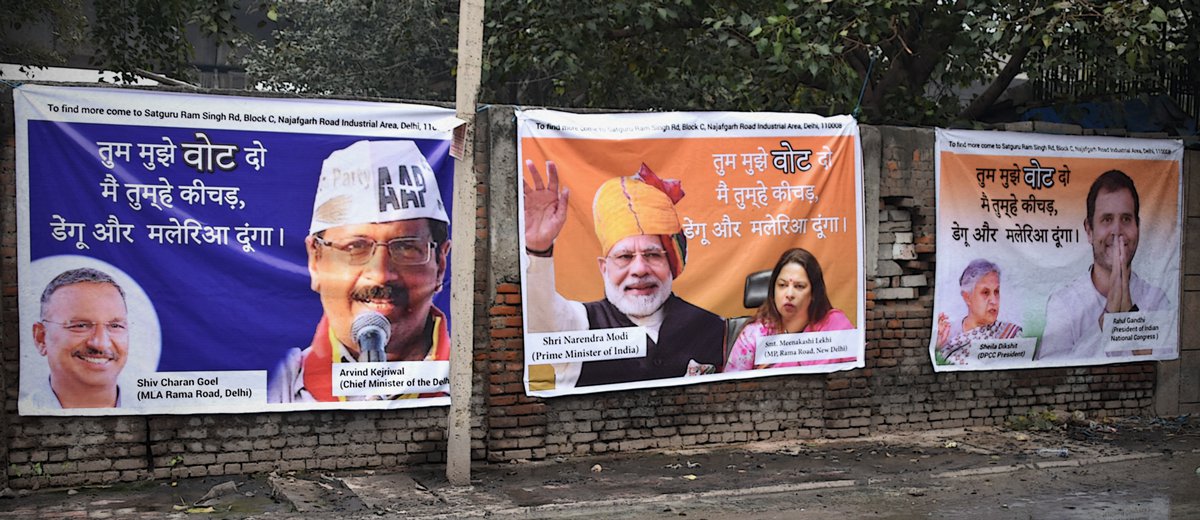 He went on to host an 'opening ceremony' for the 'open-air sewer lake', sent out invitations for the inauguration, distributed ladoos at the event, and had his 11-year-old daughter cut the ribbon.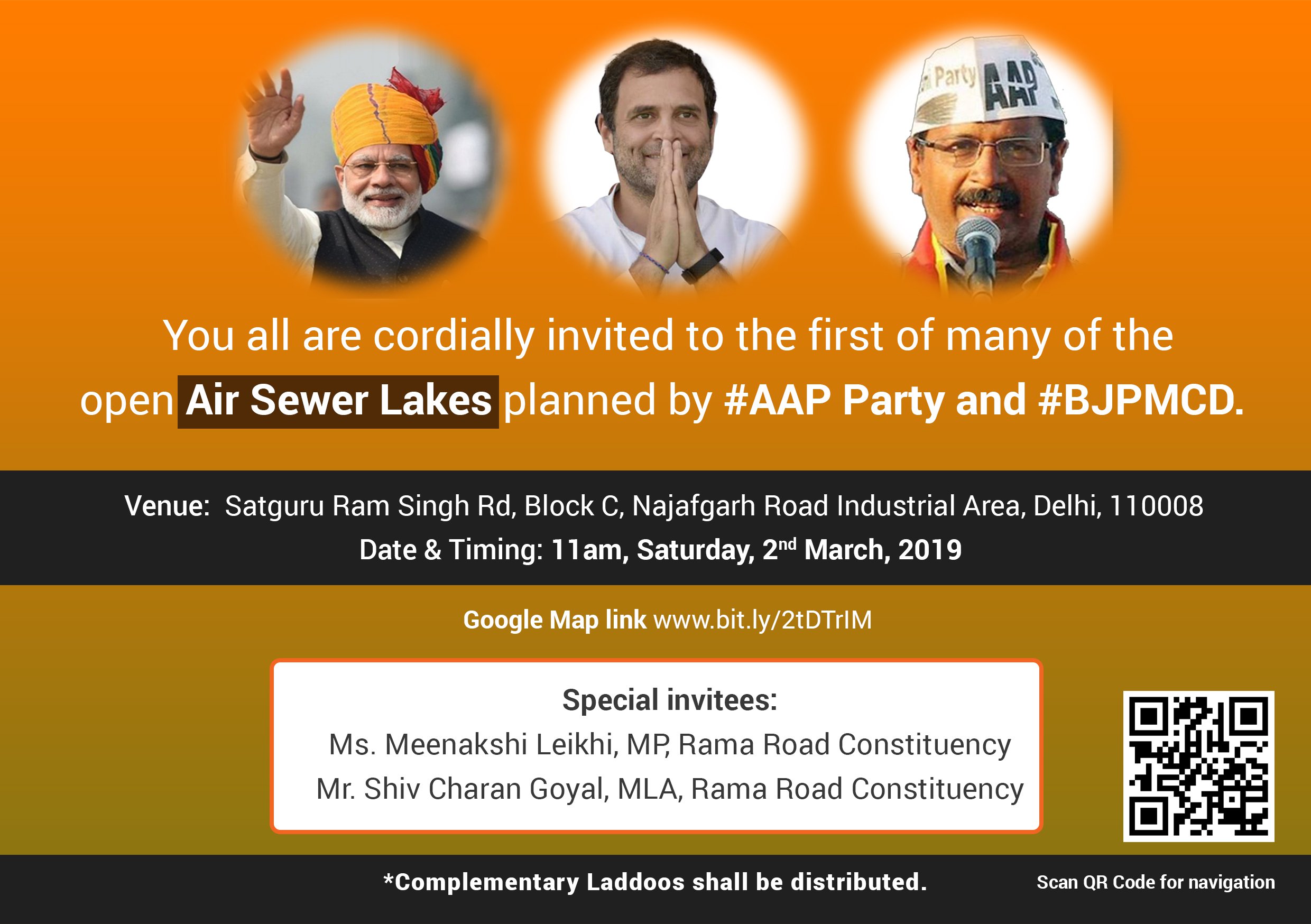 My 11-year old daughter cut the ribbon and inaugurated it, as I wanted someone of her age to be involved too—so that she can realize the condition people live in. She was hesitant to get into the mud at first, but I said, 'keechad saaf karne ke liye toh keechad mein utarna padega na.'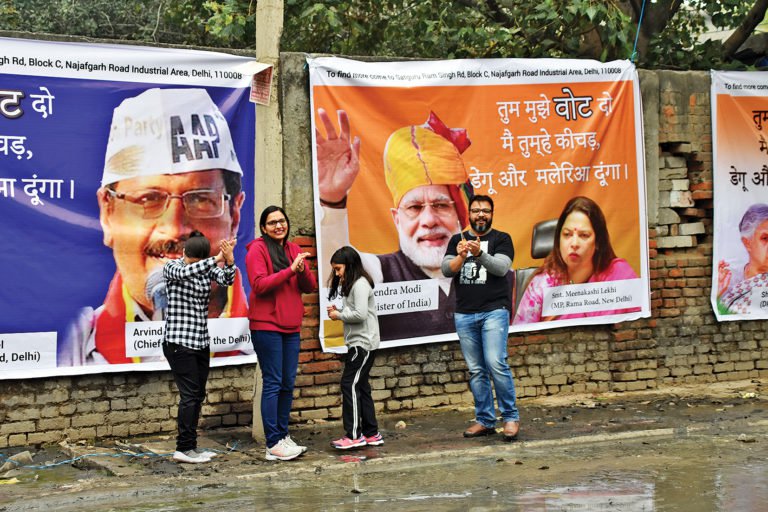 And that's when the authorities finally took notice. Soon after the posters were displayed, concerned authorities reached the venue and surveyed the area. Within a few hours, the PWD officers and sanitation workers cleaned the road of the water and mud and the 500-meter-stretch of road was back to looking and working like a road.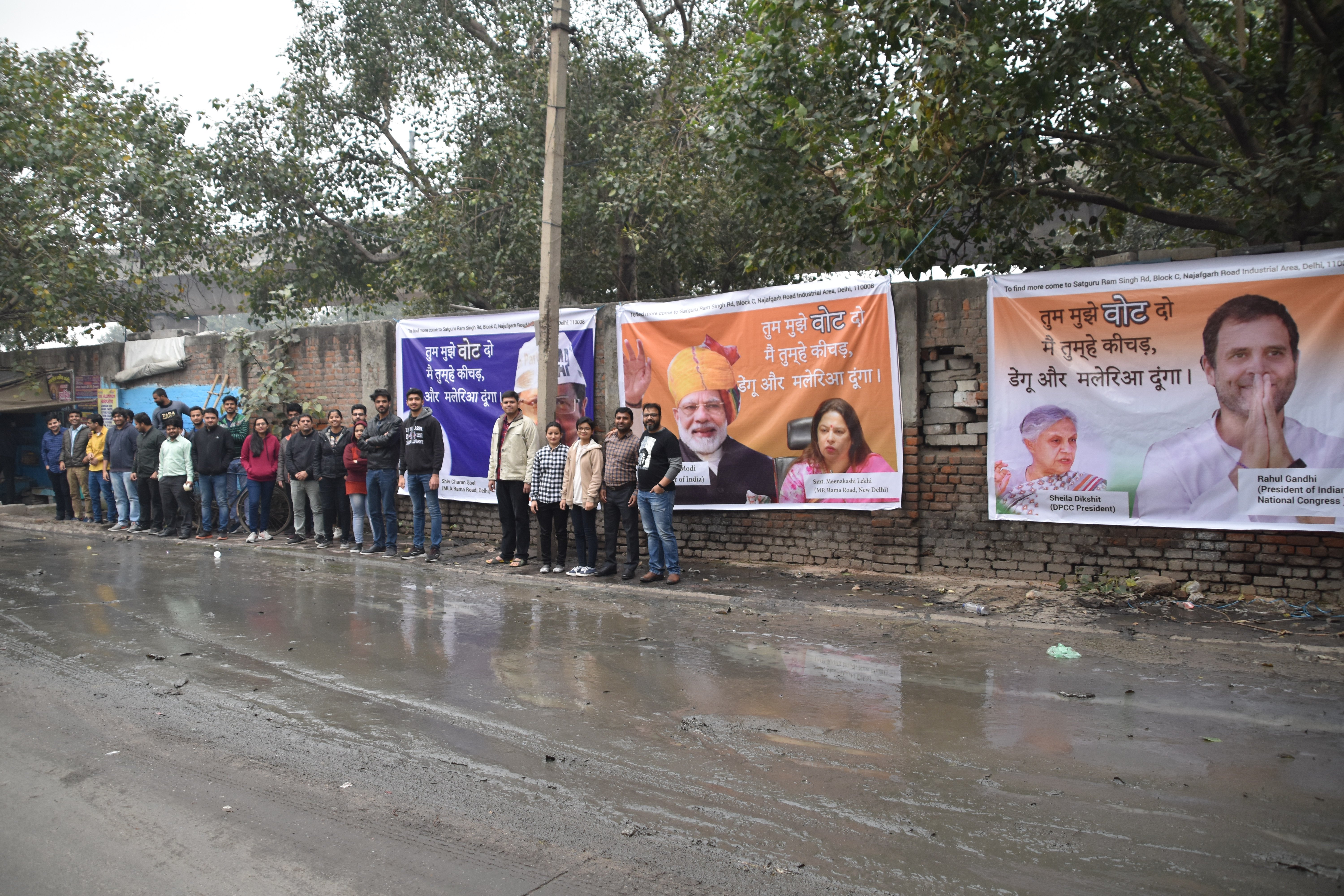 People also took to Twitter to congratulate Tarun on achieving such a feat with such unique measures:
nationalism is being passed around as heroism and patriotism. If Tarun Bhalla isn't a hero, then no one is!

— Anupam Choudhury (@Call_Me_Anupam) March 24, 2019
Well the entire credit goes to Tarun Bhalla a brilliant engineer for making sure (by hook) that local authorities take notice and clean up
next elections WE have to make sure that we elect able administrators so next time #tarunbhalla does not need to spend money and time pic.twitter.com/nzYkI8EbAC

— Neeraj Katoch (@neerajkatoch1) March 24, 2019
Sometimes, it takes only one common man to get rid of a 'common problem' that plagues thousands of people.