Social media platforms have become an integral part of everyone's lives these days. The sad part is that sometimes we don't really understand the need to share stuff responsibly. 
On October 16, a Facebook user named Satiant P Singh Thakur posted an allegedly intimate video of a couple travelling in Delhi metro with a caption – 
ये हे डेल्ही मेट्रो । शर्म आती है ऐसे लोगो पे जो अपनी बेटी को थोड़ी सी शर्म भी नहीं सिखाती और कहती है लडकिया सुरक्षित नहीं है, ऐसे ही होता रहा तो वाकई डेल्ही में लड़कियां सुरक्षित नहीं रहेंगी। ये प्रीतमपुरा मेट्रो की विडीओ हे।
(This is Delhi metro. I feel bad for people who don't teach their daughters any shame and then say women are not safe in our country. If such shamelessness continues, women will certainly never be safe. This video was recorded in Pitampura metro.)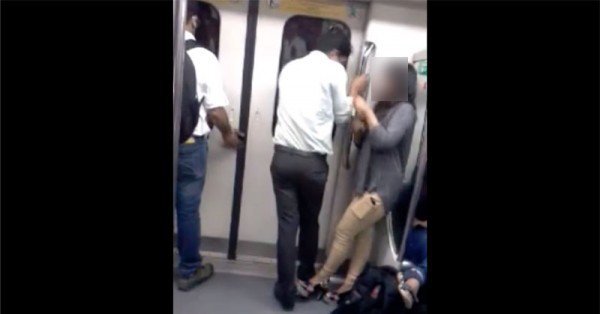 The video, which was shot and shared on social media without the couple's consent went viral for all the wrong reasons. While circulating it on social media, the so-called custodians of Indian culture didn't even think twice before passing a judgement on this unaware couple, especially on the woman involved.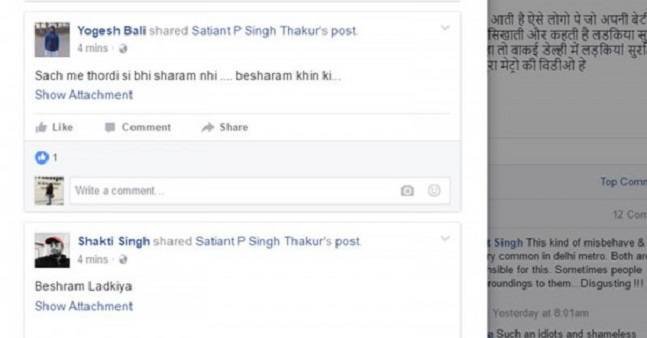 However, when another Facebook user named Tarun noticed that a video is being passed on irresponsibly by the sanskari brigade of social media, he decided to report the matter to Facebook so that the video could be taken down. As reported by DailyO, this smart move made Facebook remove the video from the website within hours of reporting it. 
Another Facebook user, Baba Marx expressed his views in an enlightening post, saying – 
On Oct 16th of this month a video was posted in facebook from a profile; Satiant P Singh Thakur. The video footage was of two young lovers travelling in Delhi Metro. (I am not posting the link of the post because I don't want to hurt those kids or their family anymore). The caption given for the video footage is as follows (in Hindi)