Aam Aadmi Party government is reportedly planning to make Delhi metro and bus rides free for female commuters.
According to Times Of India, Delhi government is thinking to make commuting in Delhi free for women. The government will bear the loss of revenue that will be faced by Delhi Metro Rail Corporation  (DMRC) and Delhi Transport Corporation (DTC).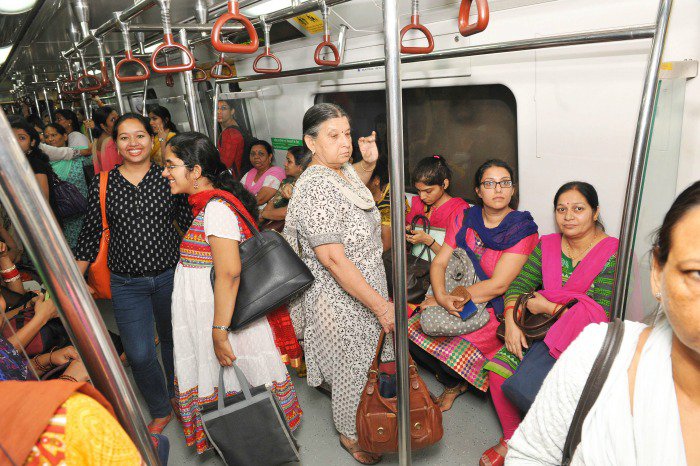 A government official also added that the State Transport Minister, Kailash Gahlot, reportedly met with senior officials of DMRC to discuss how much would it cost.
Where making the bus rides free for women would be easy, metro rides, on the other hand, will require some technological changes. There is no provision in metro to provide concessional passes to anyone, as of now.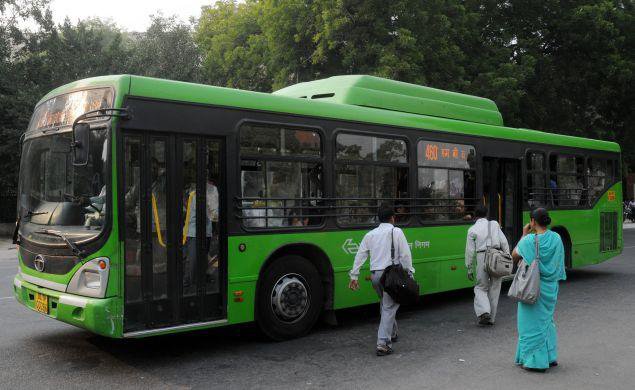 Netizens have a mixed response to this plan-
It is not a good idea. Rather Delhi Govt can provide subsidised tickets, may be upto 30%, to ladies and students( boys and girls) upto graduation level. https://t.co/eBBN5DzwbQ

— Davender Pal Makkar (@DpmakkarPal) June 2, 2019
It is expensive to maintain Metro, best is to offer discount and more security.They are working women , not poor, they expect safe travel,more important – https://t.co/lQXANQPQY7

— vijay banga (@lekh27) June 2, 2019
Some of the netizens are calling it a gimmick to collect votes before the assembly elections.
Mr Kejriwal please no freebies in d name of empowerment. Stop treating us as vote banks. This country has suffered enough coz of vote bank politics #ArvindKejriwal

Buses, Metro may be free for women in Delhi | Delhi News – Times of India https://t.co/TvbqK520xY

— megha manchanda (@manchandamegha) June 2, 2019
We women don't want such freebies, it feels derogatory. Whatever happened to equality🙄

— NidhiK (@dissolving_mind) June 2, 2019
Others pointed out how this move, if implemented, will only stand as an instance of faux empowerment. Women can look after their finances. There is a need of a more intersectional approach.
But why? We talk of equality and not charity because we are bechari aurat. Instead , we will appreciate if you thought of making these rides safe for women

— Dr. sandhya ahuja (@sandhya_ahuja) June 2, 2019
@ArvindKejriwal , Dear Mr CM, most of women commuters earn more than men and usually they are 2nd earning member of family while men at times are only earning member for their family. So it doesn't make sense to give blanket waiver on the basis of gender.

— Archana (@DrArchanaShar14) June 2, 2019
DMRC has not given any statements as of now on the plan. However, such a change will lead to a hike in ridership, leading to additional pressure.