Delhi Police is likely to seek more time from the National Human Rights Commission for completing its probe into the Ramjas College clashes in February, since some students and teachers are yet to join the probe. 
A Delhi Police team, set up by police commissioner Amulya Patnaik following the NHRC's notice over allegations of "police excesses", was supposed to finish its probe by March 31, but they will be seeking an extension from the Commission. 
"A delegation of teachers and students from Ramjas met senior Crime Branch officials and requested more time. They said that since many of the students, who are willing to share videos and record their statements with the team, are busy with preparing for exams, it would be better if they are given more time," said an officer privy to the probe.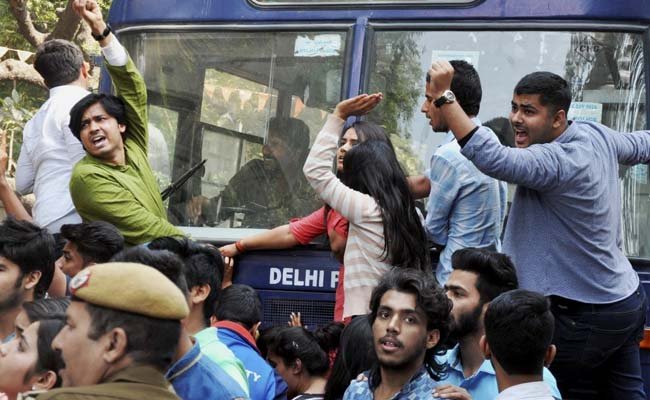 The officer said since the team is conducting a comprehensive inquiry, they will seek more time from the NHRC. 
"We are not only conducting an inquiry into the large-scale violence between members of the All India Students Association (AISA) and the Akhil Bharatiya Vidyarthi Parishad (ABVP) in February but the events a day before and the subsequent fallout of the violence," he said. 
Apart from the team set up by the police commissioner to look into the NHRC notice, a team of Crime Branch is also probing the matter and has so far examined 42 people, including 29 from AISA and others from ABVP. 
Both the probe teams are headed by Joint Commissioner of Police (Crime) Praveer Ranjan. The team, conducting an inquiry on the NHRC notice, has cross-examined some of the students questioned by the Crime Branch and both the teams are sharing inputs. Both the teams are simultaneously looking into the matter. The teams are also sharing evidence and the statements recorded in order to carry out a comprehensive probe. 
Earlier, it was thought that the probe by both the teams will finish by March but now with students not being available, a review will be carried out in the next couple of days and a new deadline for completing the probe will be decided.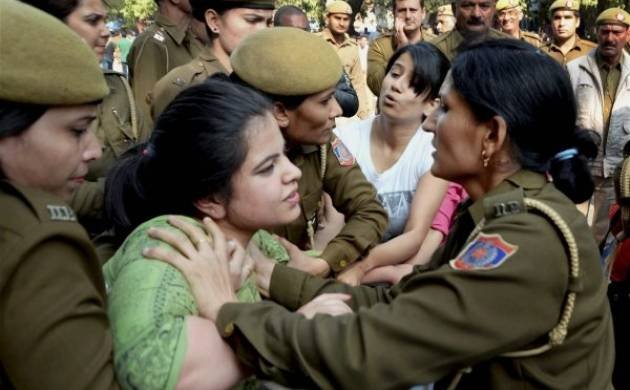 Amid allegations that anti-national slogans were raised on the college campus, the Crime Branch team has also received some videos of sloganeering that was carried out that day and will be sending those videos for forensic examination. 
"The delegation of teachers and students also said that there are some more complaints that have to be submitted. We want to ensure that the probe is thorough, so we will be seeking more time," said the officer. 
The genesis of the clash was an invite to JNU students Umar Khalid and Shehla Rashid to address a seminar on 'Culture of Protests' which was withdrawn by the college authorities following opposition by the ABVP in February. 
Feature image source: PTI/File Photo