Delhi Police will be conducting a polygraph test Thursday on missing JNU student Najeeb Ahmed's roommate. The polygraph test was scheduled on Tuesday after Mohd Qasim, Najeeb's roommate gave his consent last week. 
It will be conducted on Thursday at FSL, Rohini, a senior police officer said. 
Many of the students who are connected to the probe are out of Delhi because of vacations and they have been asked to give their consent for the polygraph test, he said, adding that once they return, the tests will be conducted with their approval. 
Police have so far served notices to six people, including family members of Najeeb as well as the students with whom he was allegedly involved in a scuffle at his hostel a night before he vanished.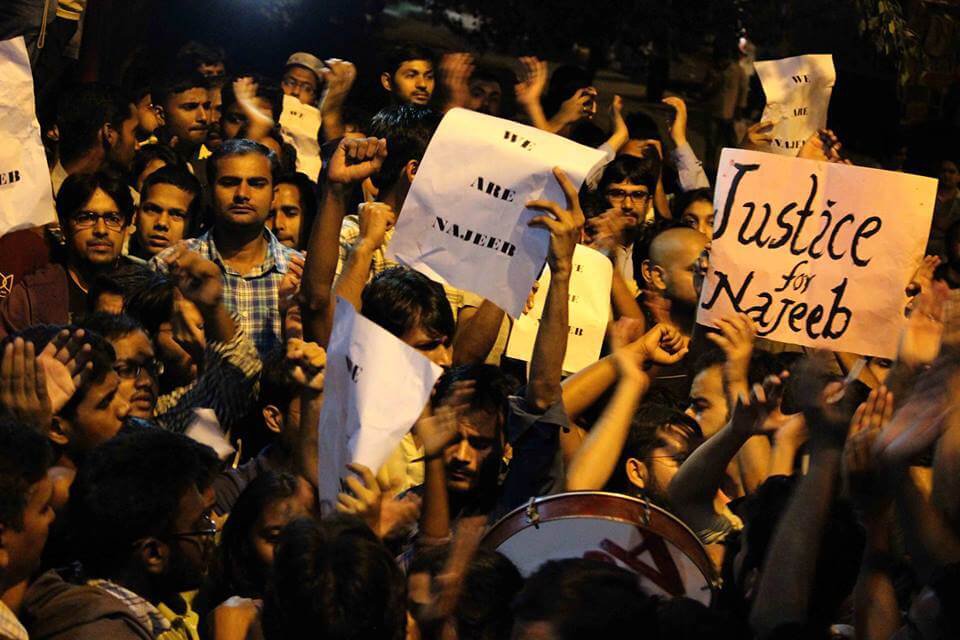 The police, represented by senior standing counsel for Delhi government Rahul Mehra, had told Delhi High Court that four students, who are suspected of beating up Najeeb, would be given lie-detector tests to get leads or clues about his disappearance and whereabouts. 
More than 600 Delhi Police personnel assisted by sniffer dogs and mounted police concluded their search of the sprawling JNU campus on Monday but could not find any clues of the missing student. The search had begun on December 20 but it did not yield any clues. 
Najeeb went missing on October 15 after an alleged scuffle at his hostel with ABVP students on the night of October 14. A reward of Rs 10 lakh has been announced by Delhi Police on any information about Najeeb.