Air quality of Delhi took a refreshing turn on Saturday, January 9, as strong wind helped blow away concentration of particulate matters, improving pollution level to the 'moderate' category, a rarity during the city's winters. Persistently high levels of respirable pollutants PM 2.5 and PM 10 and smog largely owing to hostile weather conditions over the past one week had put questions marks over the efficacy of the odd-even vehicle scheme.

An expert said such "unpredictable" weather conditions goes on to validate the need to have emergency measures like the currently enforced car rationing policy. "This is really the trend of the winter which is very unpredictable in Delhi. That's the reason the city needs to have emergency measures in place which will help check peak pollution levels," Centre for Science and Environment's (CSE) Anumita Roychowdhary said.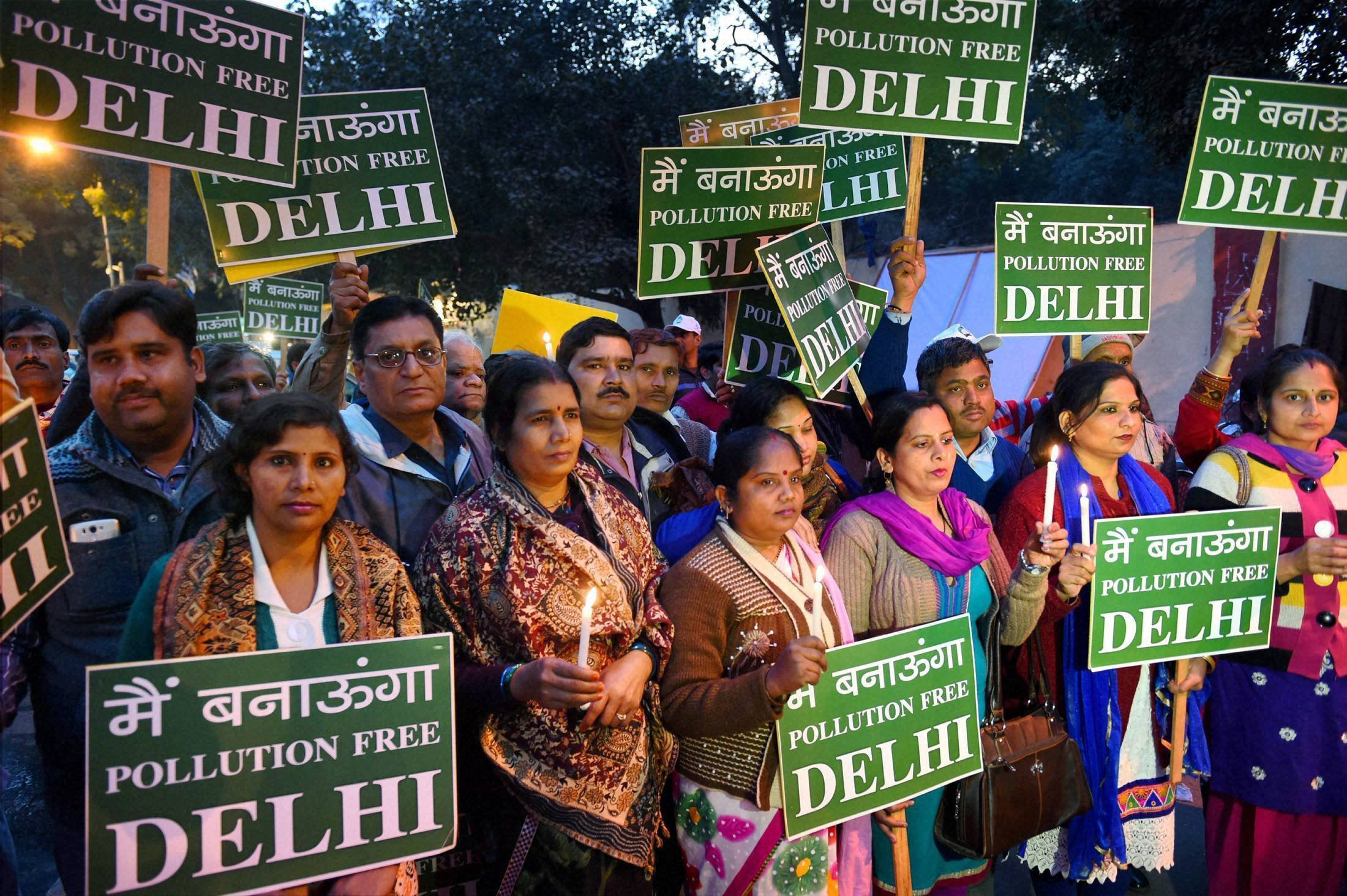 The hourly graph of System of Air Quality and Weather Forecasting And Research (SAFAR) swiftly fell indicating that the quality got better through the day. Real time concentration of PM 2.5 was at 146 at 1 PM. It had climbed to an alarming 283 during the same time on Friday,January 8, the graph showed. At Delhi Pollution Committee stations (DPCC) situated in R K Puram, Punjabi Bagh, and Anand Vihar had PM 2.5 at 64, 51, 74 respectively. The safe limits of PM 2.5 and PM 10, a product of vehicular emissions and dust among others, are 60 and 100 each. Anything beyond that is harmful as the particles get embedded deep into the lungs and subsequently enter the bloodstream.
(Feature image source: PTI)