Right wing activists are never short of action when it comes to creating unnecessary nuisance. The latest in their offering, is defaced signages of prominent Delhi roads with Islamic names. Shiv Sena Hindustan, a splinter group of the Maharashtra based Shiv Sena, claimed the responsibility of this 'nationalist operation.'
The road signages with the names of famous Muslim rulers like Akbar, Firoz Shah were blackened on Wednesday, May 13 late at night. The outfit claims that it was a protest against the usage of names of 'Muslim' invaders and anti-nationals in public places. Their posters clearly stated their intolerance against the 'Islamisation of India'.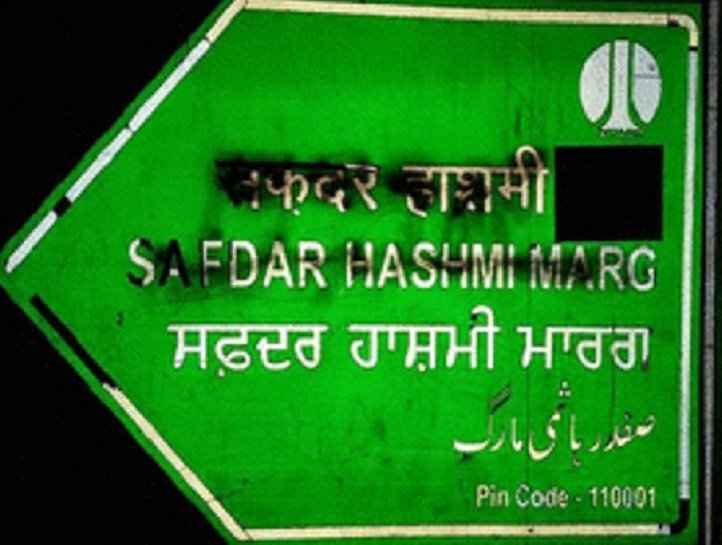 Its president, Rajinder Singh who clearly seemed indifferent about the consequences of damaging public property told Indian Express , "Let them file a complaint. If the law of the land finds us guilty, we are ready to face the punishment that violating the law entails. We have not caused any real damage. It was a symbolic protest. We had written to former PM Manmohan Singh a couple of times, protesting against the use of Muslim names for roads in a country called Hindustan. All Hindus look up to a leader like our Prime Minister Narendra Modi. We are hopeful that he will pay some heed to our concerns."
Now is a good time for the Prime Minister to speak up.
New Delhi Municipal Corporation (NDMC) has however filed a police complaint against the vandalism. The boards will have to be replaced, which will incur an unnecessary expense on the cash strapped corporation. DCP (New Delhi) Vijay Singh said , "We will be registering an FIR under charges of defacement of public property and other appropriate section soon. We are going through CCTV camera footage to ascertain the identity of the miscreants."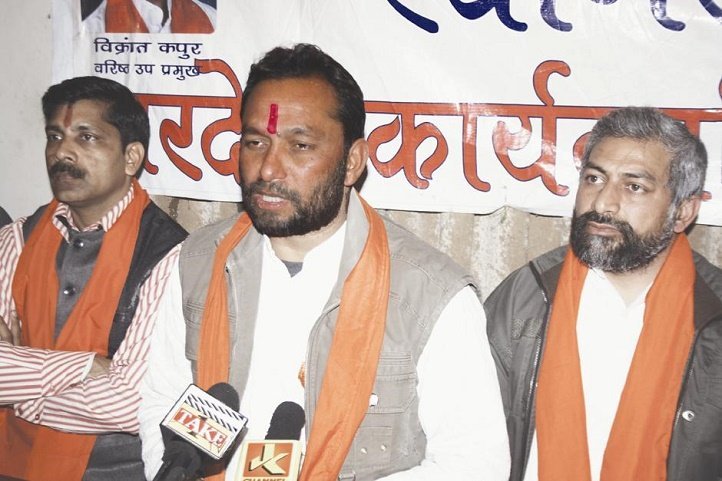 The shameful act of vandalism and defacement of public property by Shiv Sena Hindustan in order to fulfill some 'nationalist' agendas shows their desperate attempt to gain popularity. It is all right to have reservations about the naming of important roads and places after certain people. It is also fine to have varying opinions about the greatness of personalities like Akbar and Firozshah without discussing their religion. But it is highly idiotic to drag such issues into the never ending Hindu-Muslim battle. A 'symbolic' protest does not give one the right to destroy.
How disconcerting would this be for a passerby who belongs to the said religion?