The only thing consistent about Delhi in the last few weeks has been its AQI levels. It's literally severe and is definitely not safe for kids to be out in the open.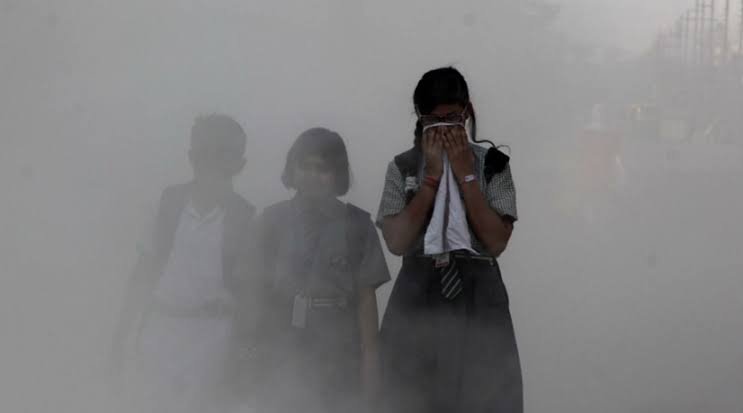 But apparently, Children's Day is an exemption from that situation. Because, this morning, dozens of children were all running in the street without masks, at a time when schools have been shut down to protect them. 
This has obviously pissed a lot of people off. 
The purpose of closing the school got dissolved with this stupidity. And that too without any masks 🤦

— Pooja 🇮🇳 (@beyoond_starz) November 14, 2019
Doctors in AIIMS are advising to put a halt on morning Walks and Exercises outside. Delhi kids doesn't have the Lungs of Iron. What a pity.

— Dev 🇮🇳 (@Peaceful_Foodie) November 14, 2019
Schools are closed in the capital due to pollution level but we are getting the children run. Happy Children's Day.

— Sajeet Kesav Manghat (@sajeetkm) November 14, 2019
who the hell is organiser and who gave the permission for this kind of race in such a polluted air.. CM is giving holidays to school to take care of the kids.. and parents are sending them for this run on the road.. #kuchbhi

— Sakshi (@sakshi_tweetz) November 14, 2019
Delhi is one of the most polluted cities in the world, especially during the winter season, when the streets of the city resemble that of something taken out of a dystopian film. So, the logic behind making kids run in this environment seems pretty flawed.