It has been less than a month since Delhi's Signature Bridge was unveiled to the public and it has been on the news for all the wrong reasons.
At Delhi's #signature_Bridge many vistors were seen sitting on the suspension cables to get their photographs clicked. Such visitors seems that they have lose all the sense😑 I don't understand why people put thier life at such risk😏 pic.twitter.com/ylfuqLo3UV

— Sneha Arora (@SnehaAr10515132) November 11, 2018
Just a week after it was opened to the public, the people of Delhi had already put up its signature stamp- pan stains and litter, on the engineering marvel.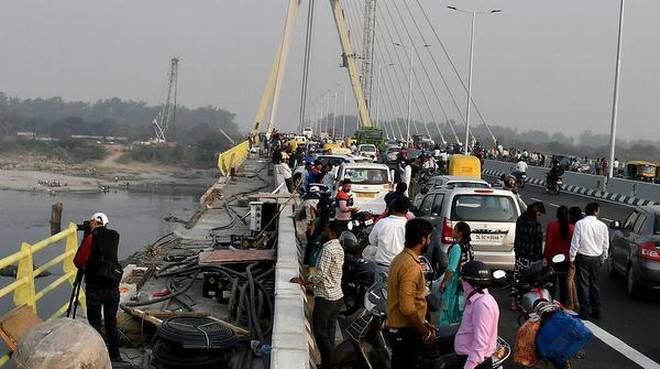 Just recently, three people have been reported to have lost their lives on the bridge.
The first accident was reported yesterday morning. As suspected by the police, two medical students fell off the bridge as they were trying to take a selfie on their speeding motorbike. The rider's foot, allegedly, was caught in a stray wire from a streetlight, causing their bike to fly off and in the process flinging them off the bridge.

24 hours later, news of another accident surfaced. Two men were on their way to north-east Delhi on their motorbike. The survivor of the accident, Deepak, informed the police that their bike skidded and hit the road divider. Both of the riders had helmets on during the accident. But, Shankar's helmet flew off before his bike hit the divider. 
Shankar died while he was being taken to the hospital.

The loose stray wire, which claimed the life of the medical students, is clear indications of faulty management and lack of proper policing by the concerned authorities.
Arvind Kejriwal, in a Twitter post, addressed his deep concern about the ongoing tomfoolery that has plagued the bridge ever since it was opened to the public.
सिग्नेचर ब्रिज पर हो रहे हादसों से मैं बेहद चिंतित हूँ।सिग्नेचर ब्रिज दिल्ली की शान है। मेरी सभी लोगों से अपील है, ख़ासकर युवाओं से, कि सिग्नेचर ब्रिज पर सेल्फ़ी लेते वक़्त सावधानी बरतें, और तेज़ गति से वाहन ना चलायें। आपकी ज़िन्दगी देश के लिए और आपके परिवार के लिए बेहद क़ीमती है

— Arvind Kejriwal (@ArvindKejriwal) November 24, 2018
People on Twitter have been questioning the shoddily built bridge and the negligible patrolling to keep people safe, for quite some time.
At this rate, Soon it will be called Killer bridge

— Marwari (@ChoroMarwari) November 24, 2018
What is delhi traffic police doing ?

Why were no Traffic Police Personel deployed to check over speeding at Signature bridge ?As per reports they are also without helmet.@LtGovDelhi @rajnathsingh— Miss Simran Verma (@MissSimrann) November 24, 2018
The bridge has become a site for daredevils, who climb onto suspension wires just to take selfies. Flouting traffic rules, driving on the wrong lanes, and taking pictures anywhere and everywhere has become a common sight.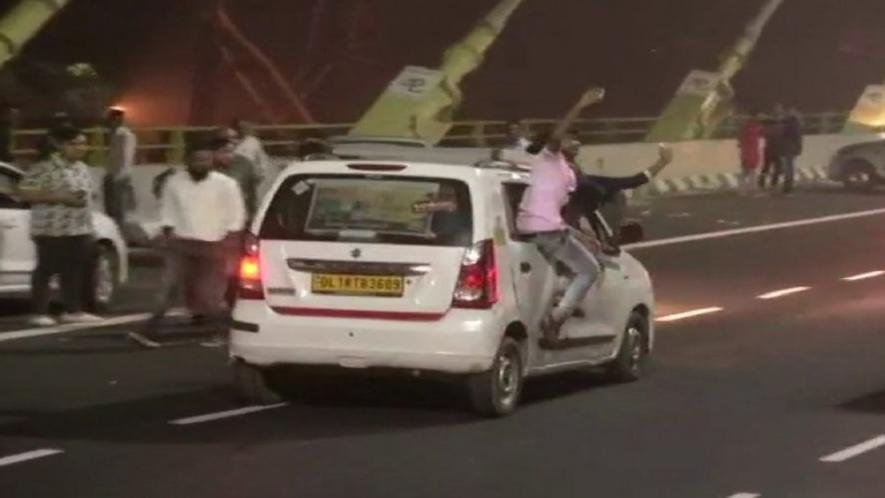 India Today, earlier had reported that the local police was going to step up the patrolling on the bridge to prevent such frivolous acts. But recent incidents have added a huge question mark on their 'efforts'.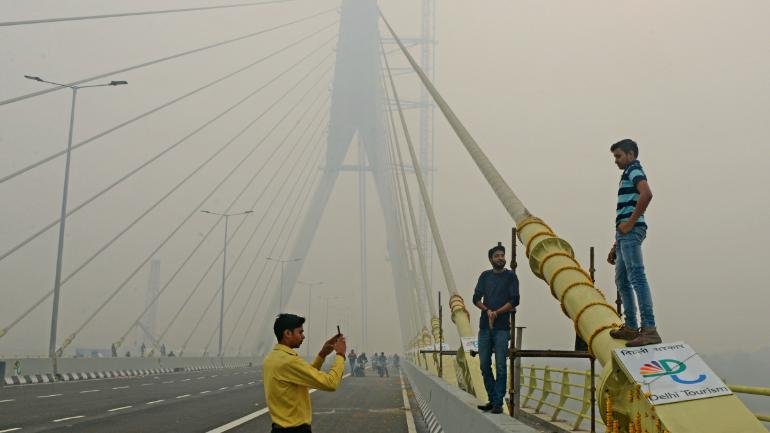 Other instances of obscenity, improper parking, and one-way violations have also been filed against a number of people.
Signature Bridge: Video of Transgenders Stripping Nude & Dancing Goes Viral, Delhi Police Registers Case of Obscenity https://t.co/FKutuuGKss :Auto pickup by wikyou

— IndiaNews (@IndiaNews777) November 16, 2018
The authorities' response to these incidents, despite trying to increase patrols on the bridge, seem to be lukewarm and bleak.