Delhi's Signature Bridge, that has been in the making for 14 years, and has, in fact, missed several deadlines over the years, will finally be inaugurated today by Delhi Chief Minister Arvind Kejriwal along with Deputy Chief Minister Manish Sisodia.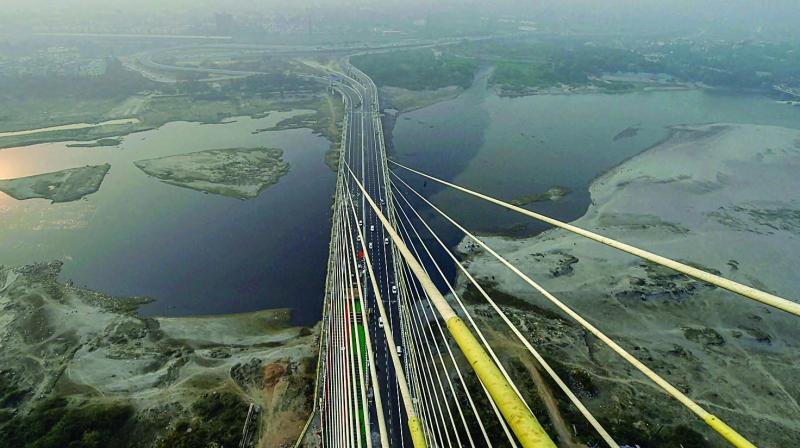 The bridge, set over the Yamuna in northwest Delhi, will be open to the public on Monday and has been called a civil 'engineering spectacle' by Deputy Chief Minister Manish Sisodia.
Rigorous efforts were put in to give a final shape to the bridge. People will get to witness a brilliant example of civil engineering and they will see how a suspension bridge [without pillars], is built. I appeal to Delhiites to be a part of the inaugural ceremony. A vibrant and colourful laser show will also be presented.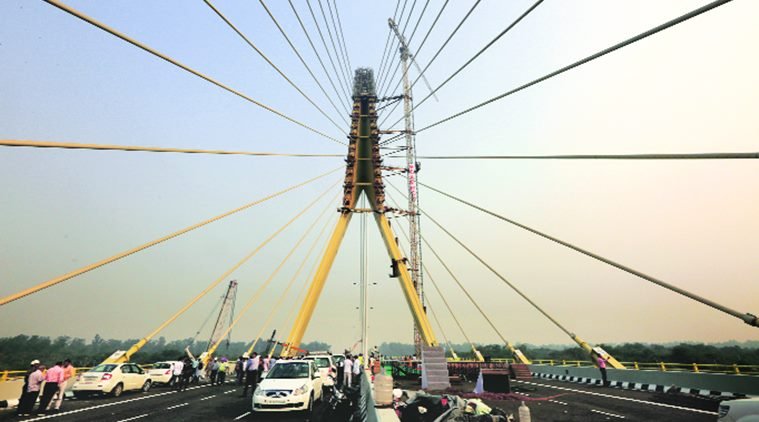 Manish Sisodia also conducted a preliminary visit to the bridge on Friday (November 2) to ensure that everything was in order for the inauguration. 
Delhi! Here is your pride ..The Signature Bridge ..

Ready to welcome you tomorrow for inauguration ceremony.. 4pm onwards.. Sunday. 4th Nov. pic.twitter.com/kVicLkACWh— Manish Sisodia (@msisodia) November 3, 2018
The bridge is indeed an engineering marvel, with 154-meter-high glass viewing box – that makes it double the height of Qutub Minar. There are also four elevators with a total capacity of carrying 50 people. 
Furthermore, the 575-meter bridge has been projected as India's first asymmetrical cable-stayed bridge and will have selfie spots for the tourists. 
The bridge has been constructed with the aim to reduce travel time between North and North-East Delhi, and the work for the bridge began in 2010 – even though it was originally proposed in 2004. 
Despite the many delays and the whopping difference between the proposed budget (₹ 400 crores) and the final budget (₹1,500 crores), the bridge is finally open to the public. Hopefully, it will now stand the test of time and actually help reduce the traffic time, like it originally intended.