After a teacher was allegedly stabbed to death by two students yesterday, teachers from various Delhi government schools protested outside the Government Boys Senior Secondary School in West Delhi's Nangloi area on Tuesday.
Mukesh Kumar, a Hindi teacher at the school was allegedly stabbed by two class 12 students after one of them argued with him about him being debarred on account of poor attendance. 
"This is shocking. All of us are afraid now. It can happen with anyone. Gone are the days when even a slight mention of a teacher would discipline a student," Manasram, a higher secondary school teacher from Rohini, said.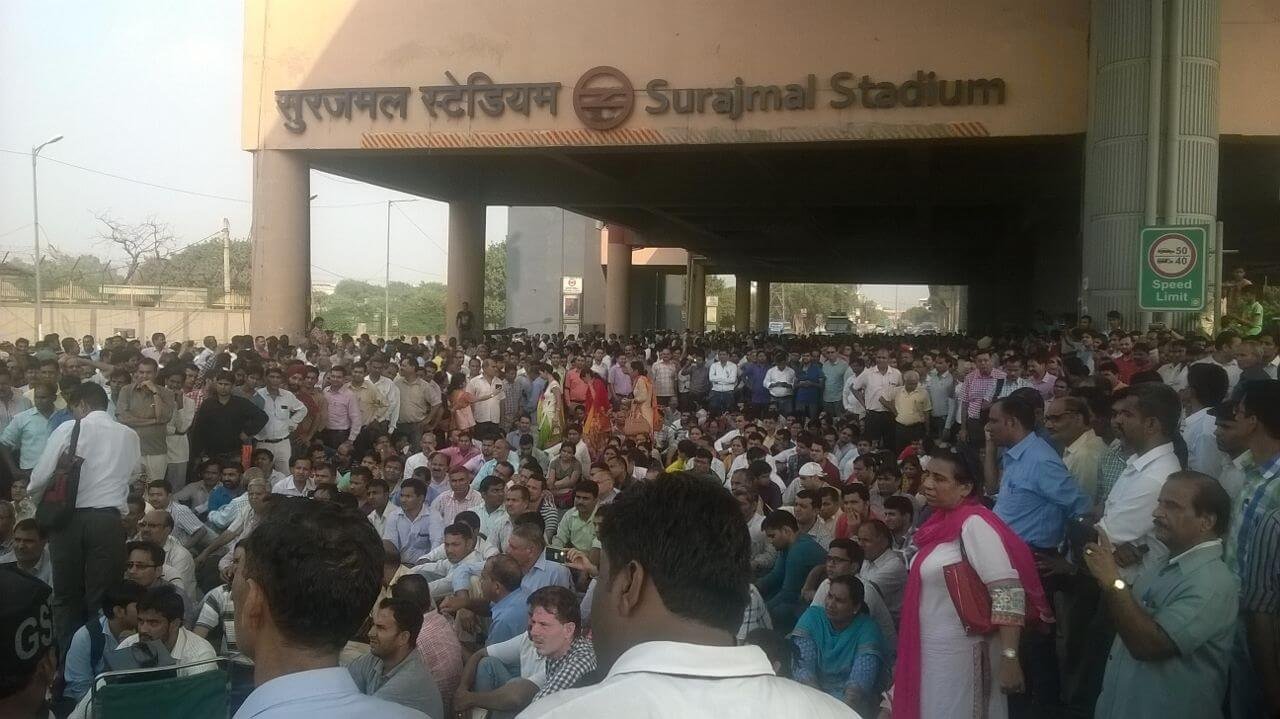 "The reality is that most of the teachers in government schools are threatened by students and their family members for taking disciplinary action against students on a daily basis. This incident has shown how much worse it can get," the teacher said. 
The protesting teachers demanded a compensation of Rs 5 crore for the victim and a speedy probe into the incident. 
A rally was held near the Surajmal Stadium Metro station in West Delhi, resulting in massive traffic jams in the area.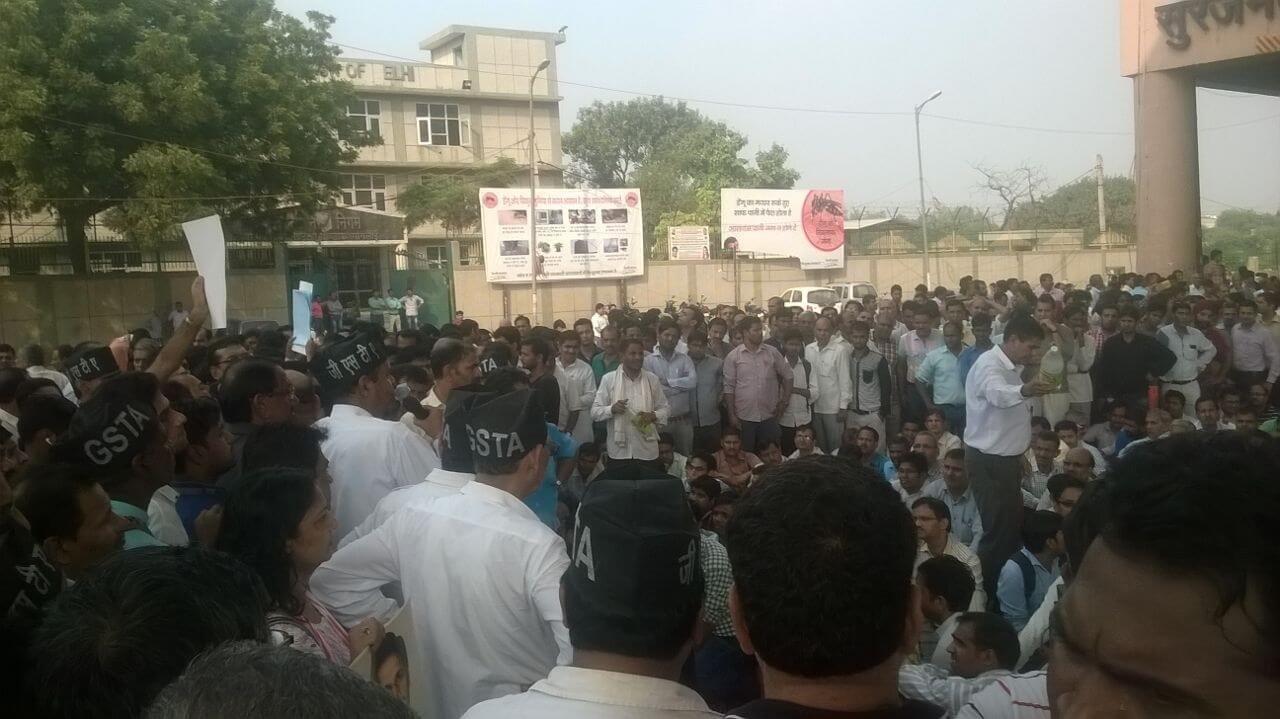 A teacher said on condition of anonymity that the incident raised questions regarding the security of teachers in government schools.
"Government teachers have no security when it comes to the assault and intimidation by students. We demand a compensation of Rs 5 crore to the family of Mr Kumar and government jobs for his children," Ajay Kumar, Convener of the Government School Teachers Association, told ScoopWhoop News.
"We also want security guards in every school campus," he said.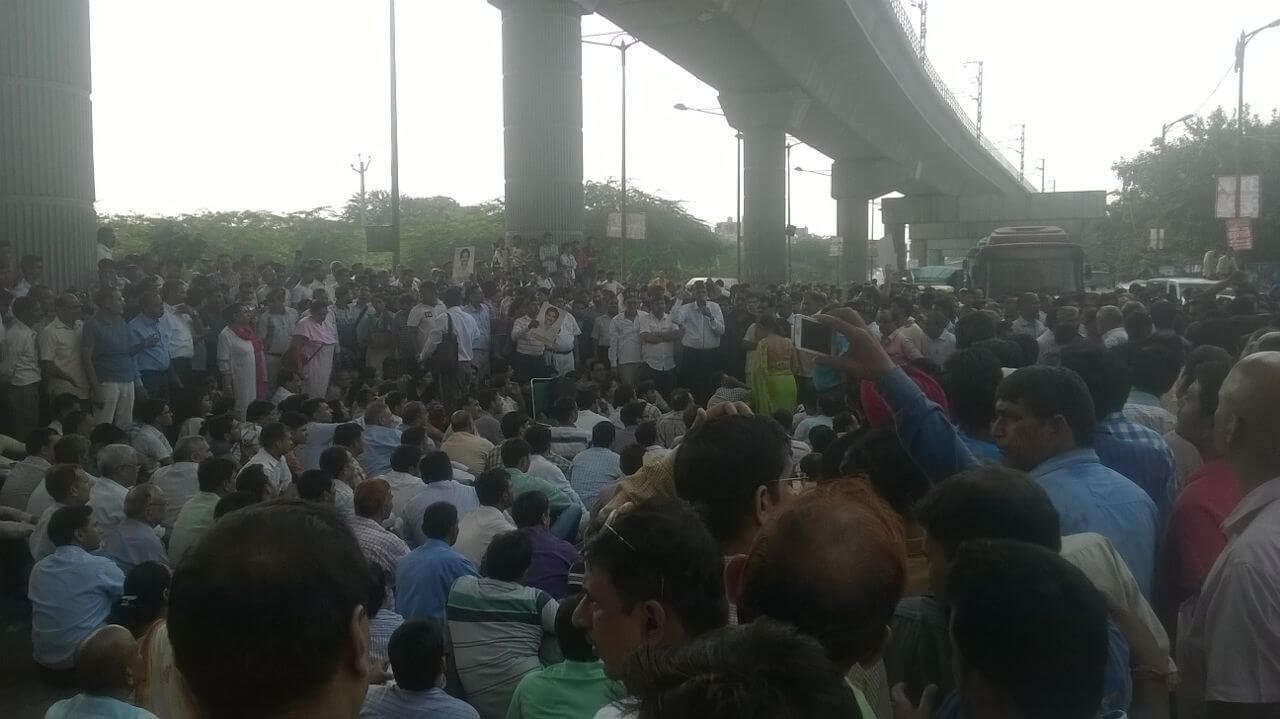 The teachers' body is 40,000 strong and hundreds skipped work on Tuesday after cancelling the scheduled examinations.
"Every now and then we see people and activists raising hue and cry over different issues concerning children. But unfortunately nobody talks about teachers. Society needs to wake up to the plight of teachers," a woman teacher, who was participating in the protest said on condition of anonymity.