To all the DU aspirants, online admissions are a-go.
After much delay in green-signalling the UG application procedure for the year 2019, Delhi University admissions are to commence today at 8 PM, according to DU's press release.

The registration for postgraduate, MPhil, and PhD courses will commence on June 3.
The procedure will be completely online for all the courses and for all the categories of students. 
Delhi University is also reportedly considering providing full scholarships to students whose parents are deceased/unemployed. They might also provide a half fee waiver to those students whose earning member is deceased.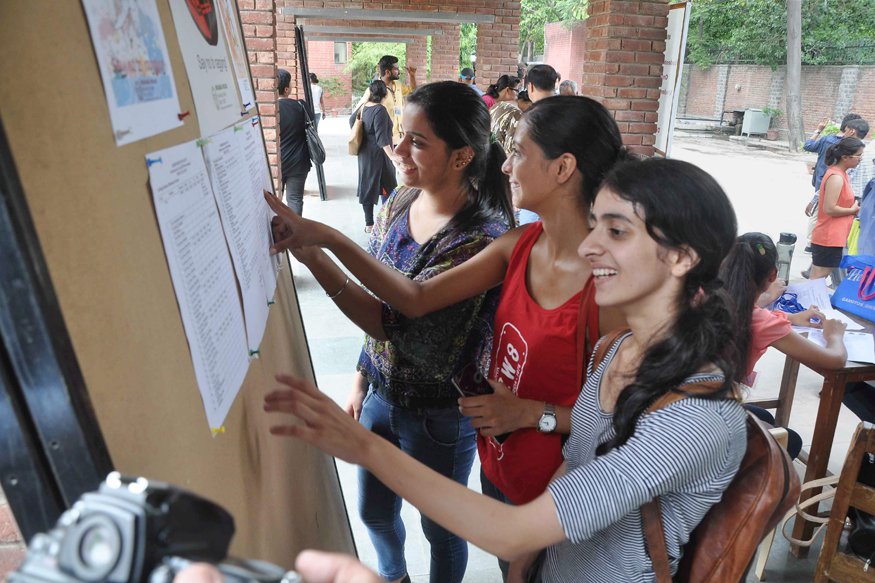 University administration updated that there will be forensic verification of the documents, to avoid fraudulent admissions. Any forgery will be met with a penalty.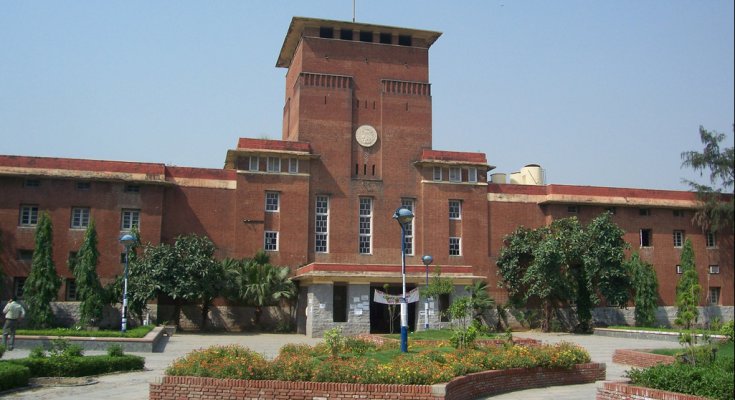 'Open Days' will be held on May 31, June 3, and June 8, at the North Campus Conference Centre, to help the students understand the admission procedure.
The same will be held on June 4, 6, 7, and 10 at off-campus colleges – Kamala Nehru College, Rajdhani College, Ram Lal Anand College, Zakir Hussain College, and Maharaja Agrasen College.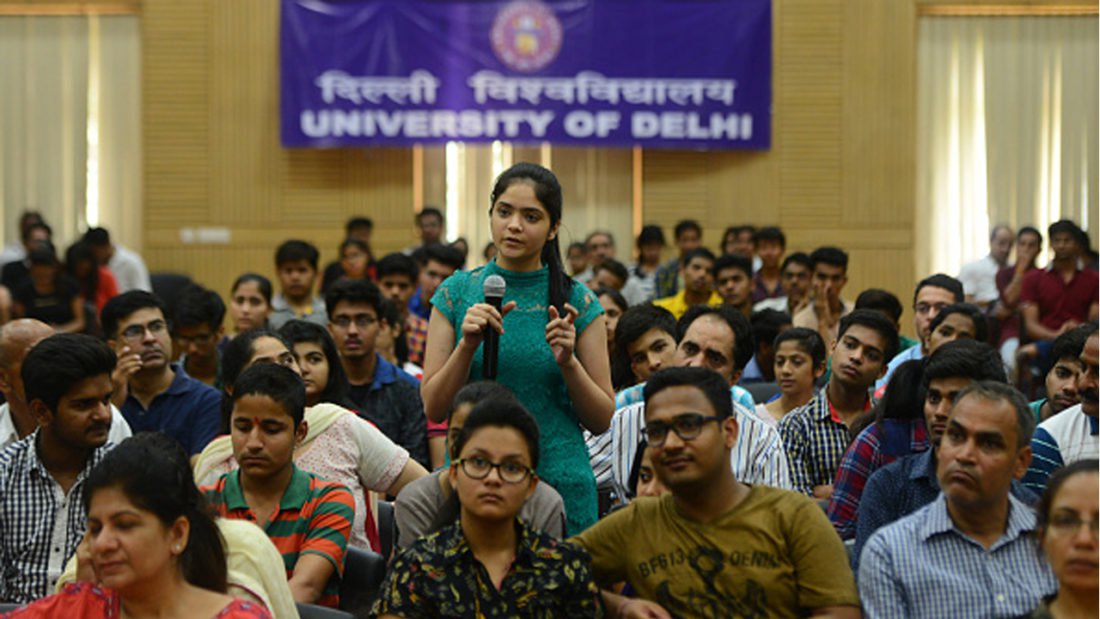 For students whose marks are in GPA format, DU considers the following formula to convert it into percentage format.
Final Percentage of Marks (%) = CGPA based on all six semesters × 9.5.
The registration form costs Rs 200 for the General/Unreserved category and Rs 150 for SC/ST categories. 
One student can only apply once. But don't worry, in case you make a mistake, DU will open the portal for correction (date for which will be notified soon) and you can get an error corrected for Rs 100 each.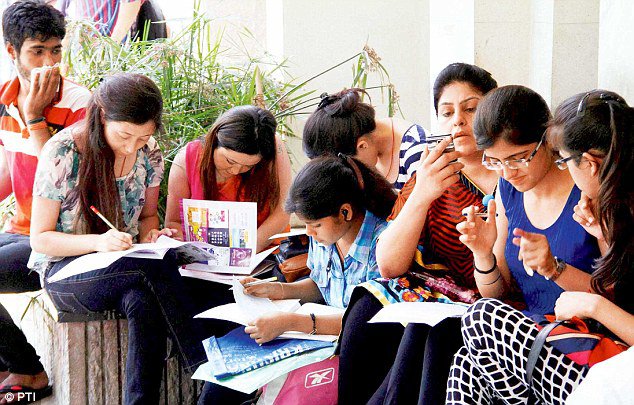 Documents required to fill the online registration form-
1. Passport size photograph – 10-50 kb in size, required in jpg/jpeg/png format.
2. Scanned signature – 10-50 kb in size, required in jpg/jpeg/png format.
3. Scanned and self-attested photocopy of class X certificate/mark sheet containing Date of Birth- 100-500 kb in size, required in jpg/jpeg/png format.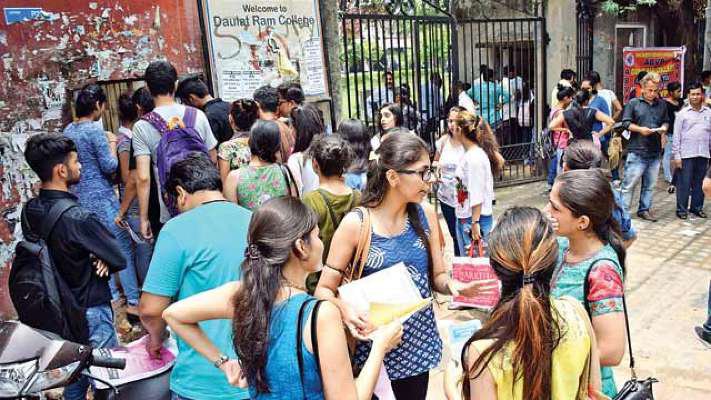 4. Scanned and self-attested photocopy of class XII Mark Sheet (if the results are announced) – 100-500 kb in size, required in jpg/jpeg/png format.
5. Scanned and self-attested photocopies of SC/ST/PWD/CW/KM/OBC (Non-Creamy Layer)/Sports and/or ECA certificates, if applicable – 100-500 kb in size, required in jpg/jpeg/png format.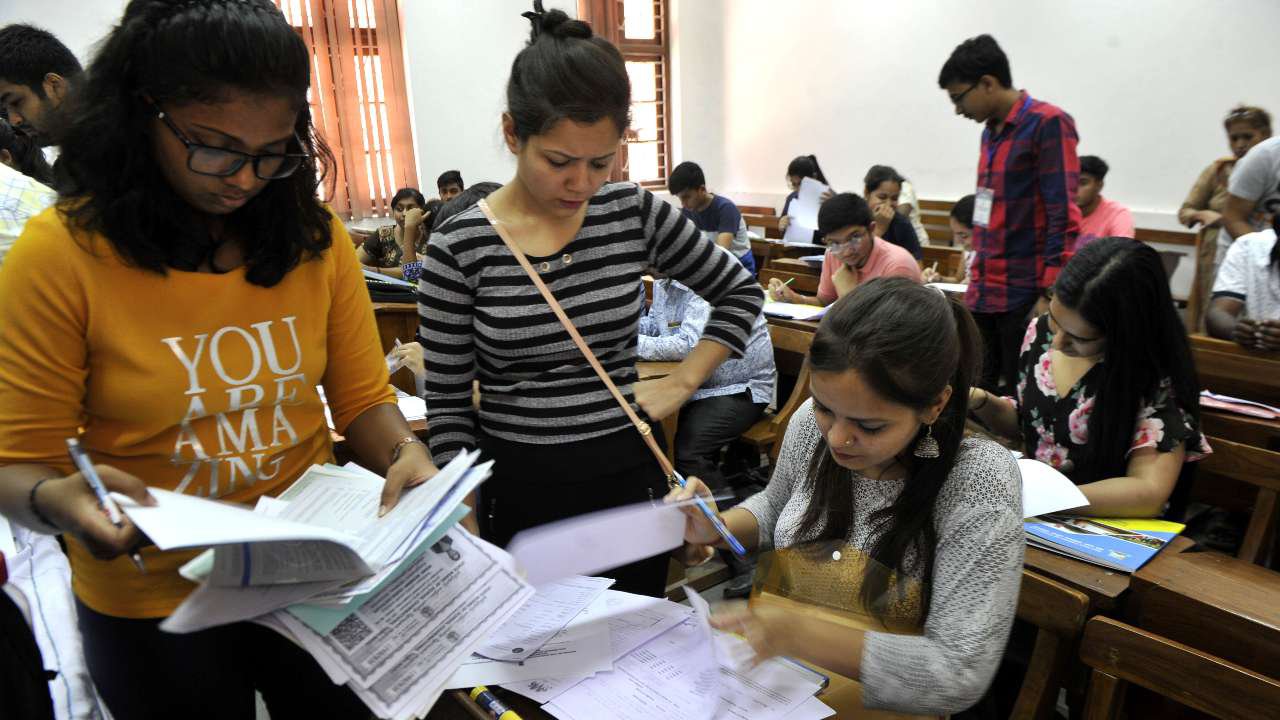 Delhi University will effect a 10% increase in seats for economically weaker (EW) sections, which entails a rise of 6,000 seats approx, according to NDTV. While registering for the courses, students need to specify if they belong to the EW section and if yes, then attach a scanned copy of a certificate for the same.
Admission procedure:
1. Create your user name and password. Save it for future login purposes.
2. Fill in your personal and academic details. Upload all the required documents. Do double check your details, as it is a one-time application process.
3. Submit the application fee.
Any stream change will incur a deduction of 2% (as compared to 5% in the previous year) from the aggregate of Best 4.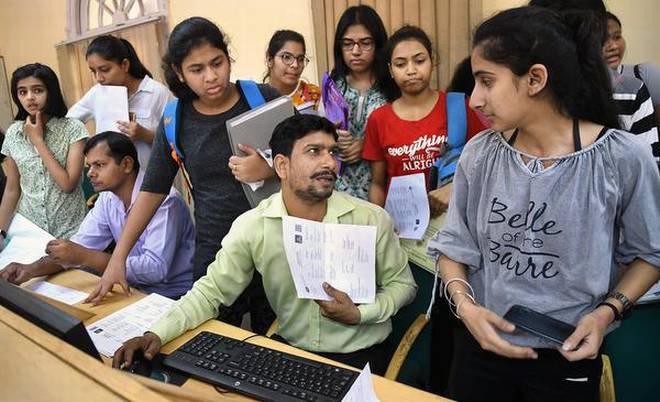 DU servers reportedly crashed today, due to heavy traffic. It is, however, functional again. If you're unable to access the website, do not panic. Keep trying. 
Pro-tip- Try accessing it during low traffic hours, perhaps after 10 PM or so.
The last date of the admission form submission is yet to be notified.
Keep a tab on DU-specific publications for cut-off announcements. Check the university website every day for updates. Good luck, yo!
Link to admission portal.