In a shift from previous years, no Delhi University college has kept the ceiling at 100 per cent in the first cut-off list for admission to undergraduate courses which was announced on Thursday.
Admissions to the academic session 2016-17, for which the varsity had received 2.5 lakh applications, will begin on Thursday.
Here's what we know so far:
The highest cut-off for the academic session has been announced by Ramjas college at 99.25 per cent for BCom Honours, 98.75 for BCom and 98.5 for Economics Honours.
The cut-off for Hansraj College has remained unchanged across stream with Eco(H) being the highest at 98 per cent.
Sri Ram College of Commerce (SRCC) announced its cut off at 98.25 per cent for Economics Honours and 98 per cent for BCom Honours.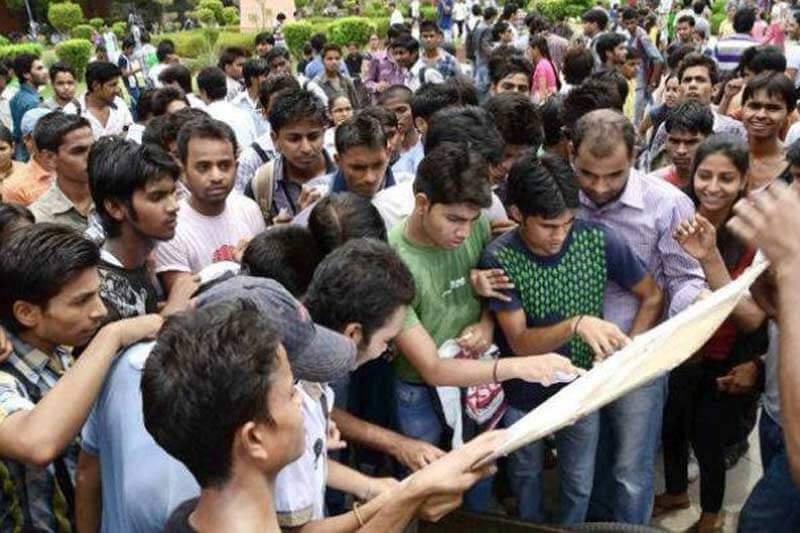 Miranda House cutoff for science courses is also same as last year with the highest being for Economics Honours at 97.75 per cent.
Lady Sri Ram College has announced its cut-off for Psychology at (98.50 percent), English (98.25 percent), Economics (98 percent) and Commerce (H) (98 percent).
The cut-off for Sri Guru Teg Bahadur Khalsa College for BSc Electronics is 99 per cent.
In previous years, the 100 per cent cut-offs announced by various DU colleges have been slammed as unrealistic and bizarre.
However, for the first time the university saw a dip in the number of applications. 
This year, a total of 2,50,914 applications were received by the university for the 54,000 seats in 63 colleges, as compared to last year's 2,91,819 applications.
This is for the first time that the university has introduced completely online admission procedure for UG admissions unlike previous years when it used to be both online and offline. The online registration process began on June 1 and will continue till June 22.