Delhi isn't the country's pollution capital, said the Central Pollution Control Board (CPCB) on Friday. Releasing its five-month data on the air quality of 22 cities across India, the pollution watchdog said that while Delhi's air was 'very poor', Varanasi and Muzzaffarpur had 'severe' situations. 
The data, analysed from September 2015 to January 2016, was graded and colour coded by the CPCB depending on the concentration of seven pollutants in the air, which include PM2.5, sulphur dioxide (SO2), nitrogen dioxide (NO2) and carbon monoxide (CO). 
Here's a look at the pollution levels of cities across the country.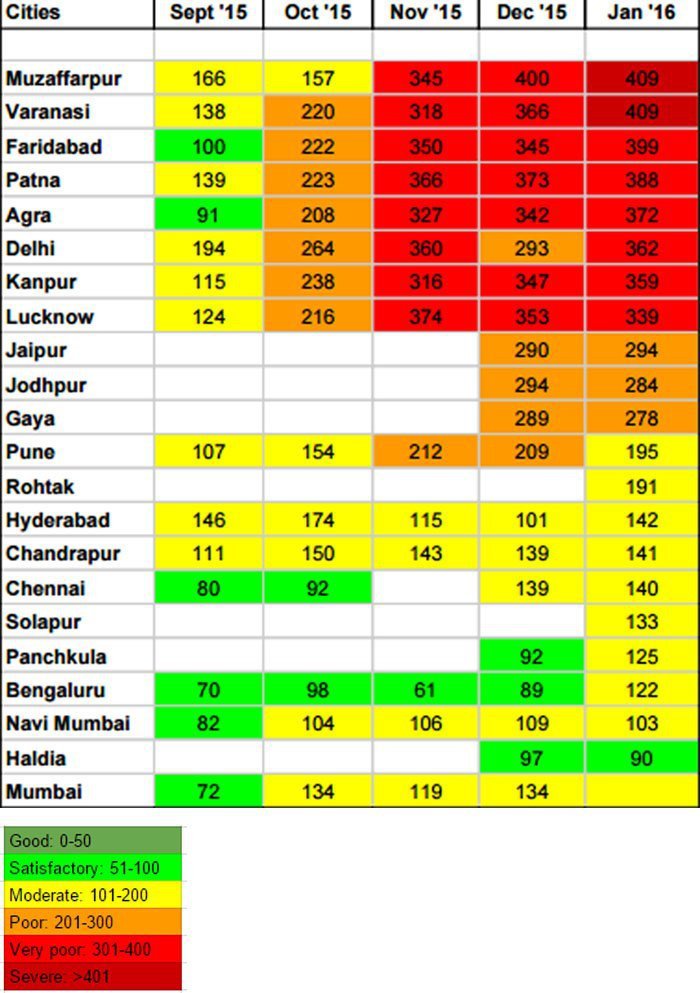 Anumita Roy Chowdhury, head of Centre for Science and Environment's 'Clean Air' campaign told The Times of India: 
"This (the data) shows air pollution is a national public health crisis. Stronger public opinion has provoked action in Delhi but other cities, especially the second rung cities, are victims of policy neglect. We urgently need a national air quality strategy… (which) should be legally binding."
She is right as India has the dubious distinction of being one of the most polluted countries. According to a World Health Organization report released in 2014, 13 of the top 20 most polluted cities in the world are in India. 
The situation becomes even more dire as death tolls due to pollution are on the rise. A study published in the journal Nature in September last year stated that about 6,50,000 people in India die every year as a consequence of air pollution.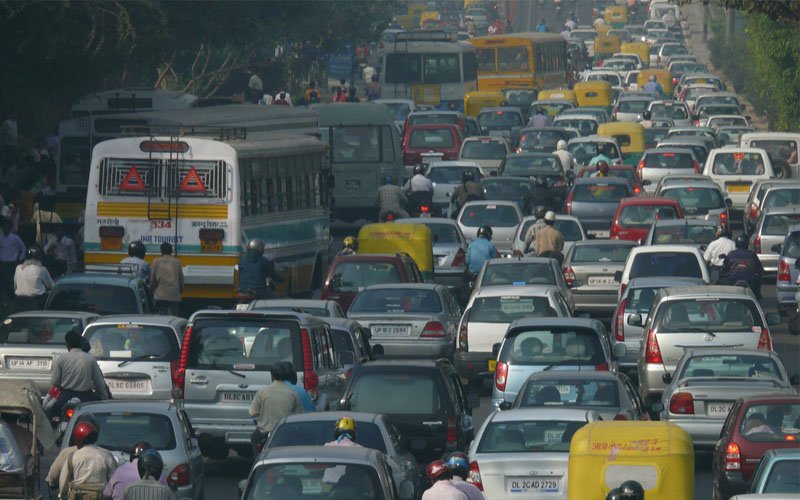 However, the major problem facing data collection regarding air pollution is that it can sometimes be a bit skewed. This is because smaller cities have very few monitoring stations while the metros have three to eight scattered around the city. For instance, Muzaffarpur, Gaya, Faridabad and Varanasi have only one station each.
Also, some cities have both good and bad days during the rainy season, so their average does not reflect the severity of pollution. In September, Chandrapur in Maharashtra recorded a peak of 420, which is 'severe', and a minimum of 39, which is 'good', lowering its average to 111 or inside the moderate category, reports The Times of India. 
But it's still interesting to note that metro cities in the southern part of the country, like Bengaluru and Hyderabad, have much cleaner air than those in the north.