Delhi, the national capital has witnessed earthquakes higher than magnitude 5 since the year 1790. A recent study says 80% of the national capital's houses do not have the capacity to tolerate an earthquake as powerful as the one that hit Nepal on Saturday.
The capital which is also located in seismic zone 4, is highly vulnerable to earthquakes, reports The Times of India .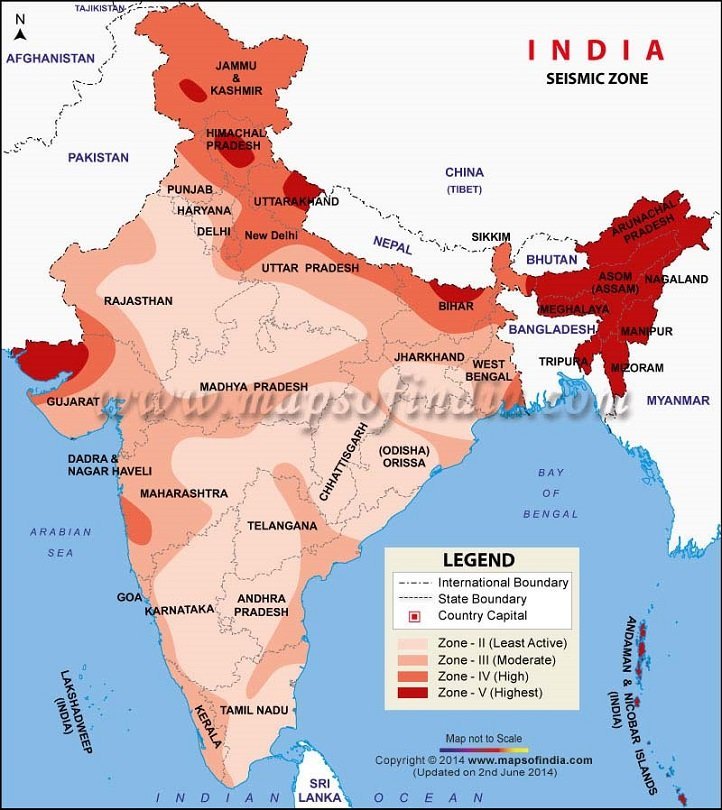 "People have a short memory of disaster if they were not involved in it directly. There have been schemes to retrofit existing buildings to be able to withstand an earthquake but no action has been taken," Mahesh Tandon, president of Indian Association of Structural Engineers told TOI.
Delhi lacks hugely at constructional safety and the previous governments ignored this fact for years, said Tandon.
Some geological experts also claim that a tremor of equal power might hit the city very soon as it is residing on three active fault lines .
"There is a chance such an earthquake could strike Delhi," Mukat Lal Sharma, the head of the earthquake engineering department at the Indian Institute of Technology in Roorkee, Uttarakhand told The Wall Street Journal .
The TOI report also revealed, t he fragile and soft alluvial sediments on the east side of the Yamuna are expected to escalate the seismic waves from a Himalayan earthquake which may end up damaging east Delhi's constructions severely.
As per Ministry of Earth Science, the seismic zone 5 ( Severe intensity zone) includes entire northeastern India, parts of Jammu and Kashmir, Himachal Pradesh, Uttaranchal, Rann of Kutch in Gujarat, parts of North Bihar and Andaman & Nicobar Islands.
Seismic 4 zone (moderate intensity zone) covers remaining parts of Jammu & Kashmir and Himachal Pradesh, Union Territory of Delhi, Sikkim, northern parts of Uttar Pradesh, Bihar and West Bengal, parts of Gujarat and small portions of Maharashtra near the west coast and Rajasthan.
According to a WSJ report, a rock chunk 9 miles below the earth's surface shifted, causing a huge shock wave that led to the 7.9 magnitude earthquake. It is comparable to an explosion of more than 20 thermonuclear weapons, says the report.
Full coverage: