Ahead of this year's Diwali scheduled to be celebrated on October 19, the Supreme Court on Monday ordered a ban on the sale of firecrackers in the national capital region. A bench of Justices A K Sikri, A M Sapre and Ashok Bhushan reimposed SC's November 2016 order banning sale of crackers along with imports from other states. 
The ban which was imposed over concerns of hazardous levels of rising air pollution has been introduced as an experimental move to check if it will have a favourable affect on the air quality.  As per the apex court's order, the ban will be in force till October 31 and all licenses have been suspended with immediate effect.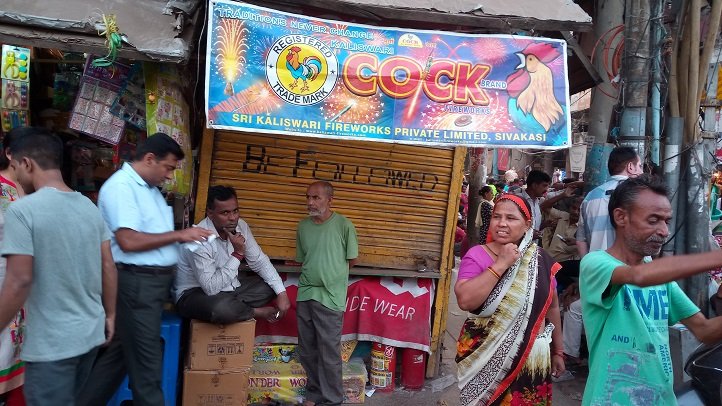 But what about the firecracker sellers?
Though the order has evoked mixed reactions, shopkeepers selling firecrackers reacted strongly against it. In old Delhi's wholesale market Sadar Bazaar, the scene was one of confusion and anger.
Sample this: Soon after news of the order came, police thronged the area and ordered all the shops selling crackers to be shut. When ScoopWhoop News visited the market, some buyers were secretly purchasing firecrackers but stopped when they saw us. There was fear that police in plain clothes may be prowling the market.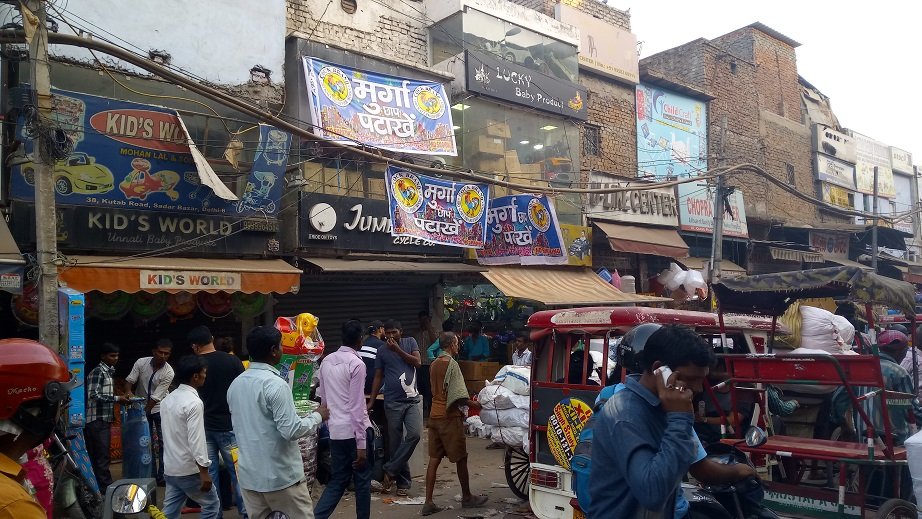 Harjit Singh Chhabra, general secretary of Sadar Nishkarm Welfare Association, said the ruling has come as a body-blow for the traders. This is because a number of traders were issued licenses to sell firecrackers till October 21. And they stocked up accordingly. On Monday, the police came and took away the licenses.
"What will I do with all these firecrackers? I can't keep them at home. Police have taken away my license," Chhabra said.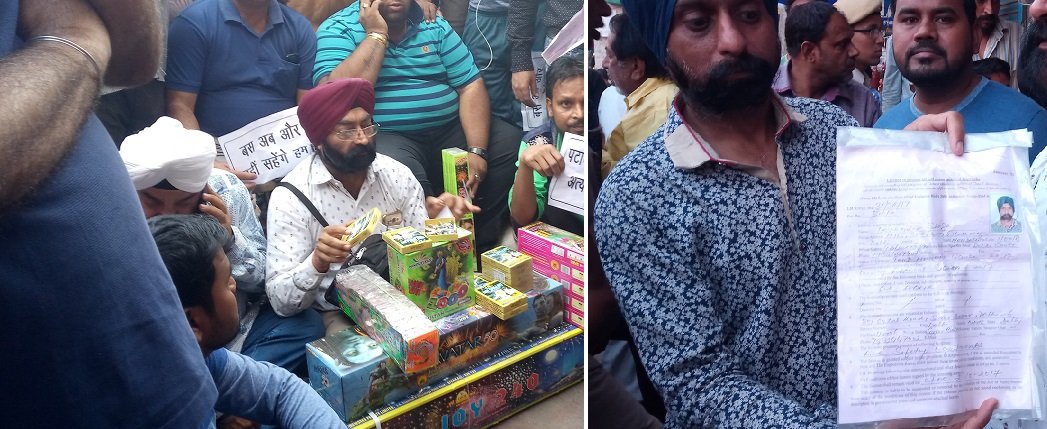 He pegged that the losses could be over Rs 1 crore in Sadar Bazaar alone if shopkeepers aren't allowed to sell firecrackers. He said some 24 traders were issued the license and, on an average, each trader has bought firecrackers worth Rs 5 lakh each. Notably, markets in Sadar and Jama Masjid, both in Old City, are the most frequented ones during Diwali.
Chhabra also questioned the timing of the ban. "Police only gave us the license. Now after a few days, they say we can't sell firecrackers. Then what was the point in giving us the license in the first place," he asked.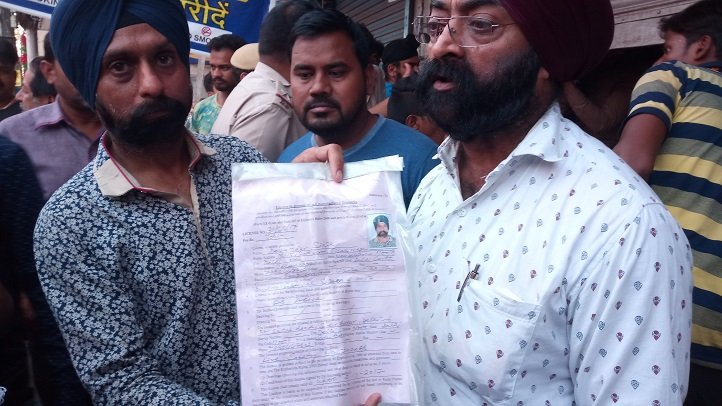 What about labourers?
The ban has not only affected traders but also workers, many of whom are daily wage labourers. 
"I will lose my month's salary. I don't know what to do now," Sonu, a worker who is employed in one of the shops in Sadar Bazar, said.
Yogesh, another such worker said he will have a gloomy Diwali this year. 
"I have been working at the shop for many years. Workers like us wait for Diwali every year so that we get good bonus for the extra work during the festive season. I was about to get Rs 4,000 for ten days. But if there are no sales then what can I do," he said.
Traders say they won't back down
Going by the mood hours after the ruling, traders are all set to defy the ban. Some said they will set up temporary stalls on the pavements and clear their stock. 
"If we don't do it, we will literally end up on the roads. How will be pay the school fee of our children? We have invested in lakhs for their Diwali," Pummi Makan, vice-president of the traders' association said.
'Are firecrackers alone polluting Delhi?'
Traders slammed the premise that a firecracker ban will curb environmental pollution. "Every day, thousands of diesel-guzzling trucks enter the city. They are the major source of pollution. Why are authorities ignoring that?" one trader said.
Chhabra even went on to blame authorities of selectively targeting Hindu festivals for bans. 
 "There are many other things that should be banned, alcohol being one of them. But no authority will dare do it," he said.