The Hall of Nations buildings at Pragati Maidan in Delhi was demolished on Sunday night.
According to Hindu, the building was demolished after the Delhi high Court dismissed a petition filed by the architect to preserve the structure. The building was designed by renowned architect Raj Rewal in 1972.
Rewal did file a petition to preserve the iconic structure, but it was rejected by the Delhi High Court on Tuesday. He later approached the division bench, which too refused to issue any interim directions on his petition, reports Times of India.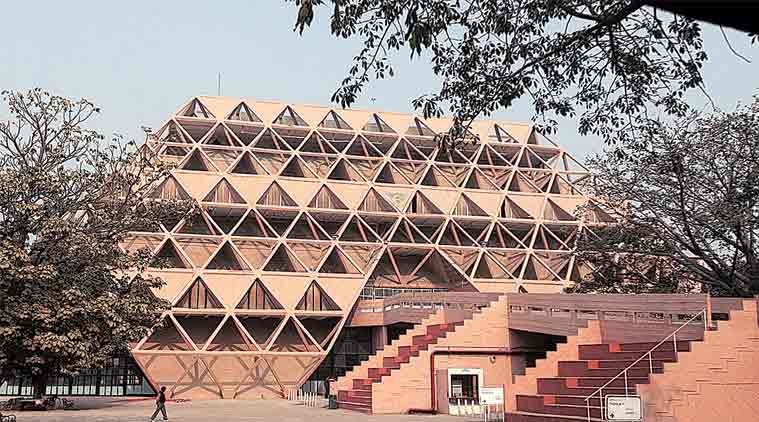 "If the government does not want it, can it be forced to retain it?" Justice Sanjeev Sachdeva said to the lawyer for Rewal who has also moved court to protect the structure from demolition.
The court refused to pass any interim orders staying demolition of the building as sought by the architect nor did it clarify that there was no stay on demolition as sought by ITPO.
The India Trade Promotion Organisation (ITPO) said it has decided to demolish Pragati Maidan, including the Hall of Nations, to set up a world-class exhibition centre there and wanted an order clarifying there was no stay.
On the architect's plea to stay the demolition of the Hall of Nations, the court said it can only ask the government to look into whether the structure ought to be protected, but such an exercise has already been carried out by the Heritage Conservation Committee (HCC), a statutory body, which has decided not to protect the building.
The HCC was asked to look if the building could be considered a heritage building or not. To which it responded saying that since it was not over 60 years old, it cannot be a heritage site.
While Rewal filed a petition in the Delhi High Court that a stay be put on the demolitions, HCC's recommendation led the court to dismiss his plea on April 20.
The court also observed that since HCC's guidelines, formulated in February, have not been challenged, the architect has no legal right to seek preservation of the structure.
(With inputs from PTI)
(Feature image source: PTI)