The world's largest wooden Charkha (spinning wheel) is ready for dispatch from a unit of Khadi and Village Industries Commission (KVIC) in Ahmedabad to Delhi.
It will be installed at Terminal 3 of the Indira Gandhi International Airport in Delhi.
The four-tonne Charkha made from high-quality teak wood, which is estimated to last for over 50 years, was built by around 26 workers and carpenters.
It took about 40 days to make it, the KVIC said in a statement.
"It was the initiative of KVIC Chairman V K Saxena who decided to install the world's largest charkha at the international airport in Delhi to showcase India's symbol of non-violence to the world through the airport where around 2,50,000 people/tourists visit every day," the statement said.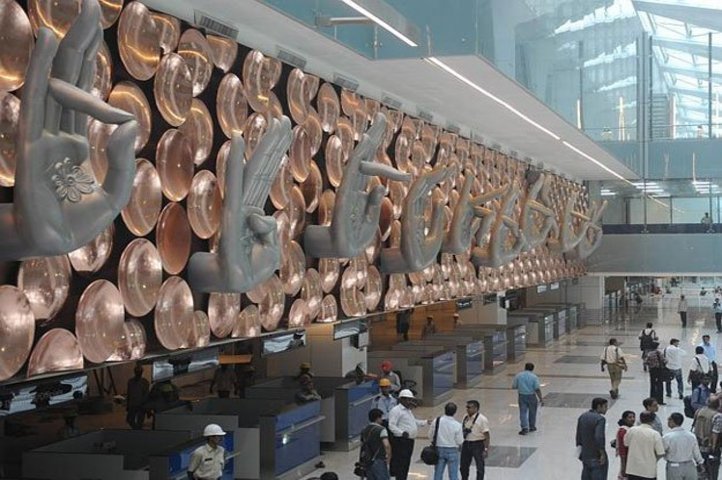 The order for making of the wooden spinning wheel was given to Paryog Samiti, a KVIC unit, located near Sabarmati Ashram of Mahatma Gandhi in the Gujarat capital and is ready for dispatch, it said.