Delhi, despite being India's capital, is a scary place these days. If it isn't the unease that women experience in everyday life, then it is the simple reality that you could just as easily be killed while attempting to cross the road.
The Mercedes-hit-and-run case as well as the death of an 18-year-old student by a truck which dragged him for 9 km are the two horrific incidents which happened early this month in April.
They weren't the first, nor will they be the last.
A look at a the last report by the Union Ministry of Road Transport and Highways of 2014 states that Delhi tops the list of cities with 1671 deaths in road accidents. Across the country, a total number of 1,39,671 were killed and 4,93,474 persons were injured in road accidents.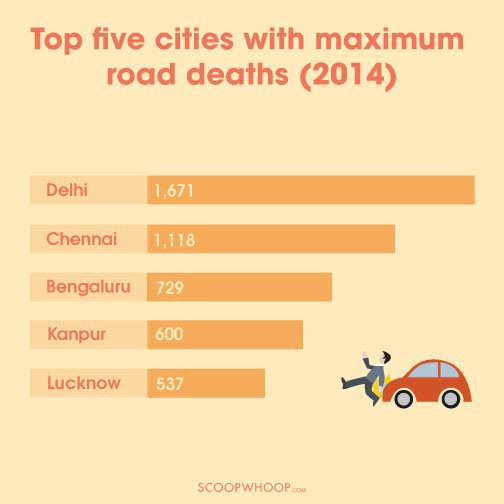 A report published by the Centre For Science and Environment in 2014 also echoed the same. The report said that Delhi has the highest number of fatal accidents among all cities, with five deaths per day.  It also included Civil Lines (where Mercedes-hit-and-run victim Siddharth Sharma was killed) as one of the top accident prone areas.    
The report also added that there were rampant traffic violations.
329,000 cases of signal jumps
over 14,000 cases of drunken driving
45,158 cases of over speeding
Not to mention, reports say that the car in the Mercedes-hit-and-run case was driven at an approximate speed of 100 km/per hour.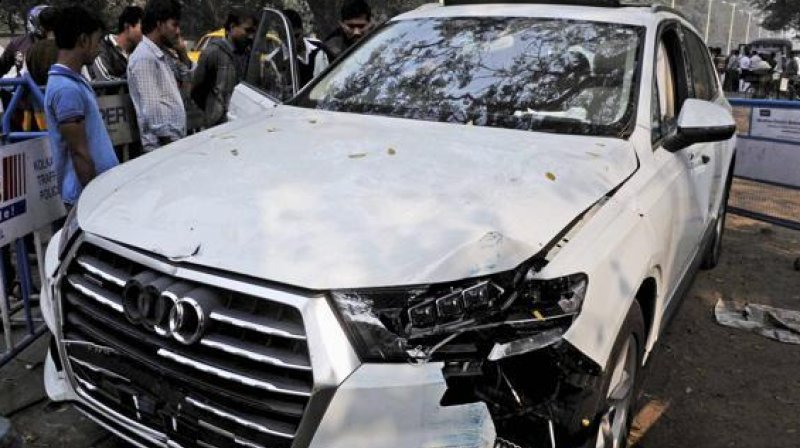 Come on Delhi, you can do better. All it needs — is not the odd-even plan or the law but just some self-policing. Of course, that is easier said than done. 
 (Feature image source: PTI)