More than 20 residents, including women and children, and 15 policemen were reportedly injured on Friday, May 15, at Fatehpur Jharsa in Gurgaon after a demolition drive by the Haryana Urban Development Authority (HUDA) turned violent.
Nearly 400 policemen including Rapid Action Force were deployed for the demolition drive in Dokhar-ki-Dhani colony in sector 47, according to Indian Express .
According to the police, residents hurled stones and glass bottles at them to stop the demolition drive. Among the injured were Magistrate Om Prakash and HUDA estate officer Tarun Kumar Pawaria, who were supervising the drive.
"The demolition drive has been video-graphed. We will identify the people who attacked the demolition squad and those who instigated them. They will be booked. The entire area has been cleared of encroachment and fenced with barbed wires. The illegal structures were holding up laying of internal roads in Sector 47. The residents set an LPG cylinder on fire, which exploded. Luckily, there was no loss of life," Pawaria told Indian Express.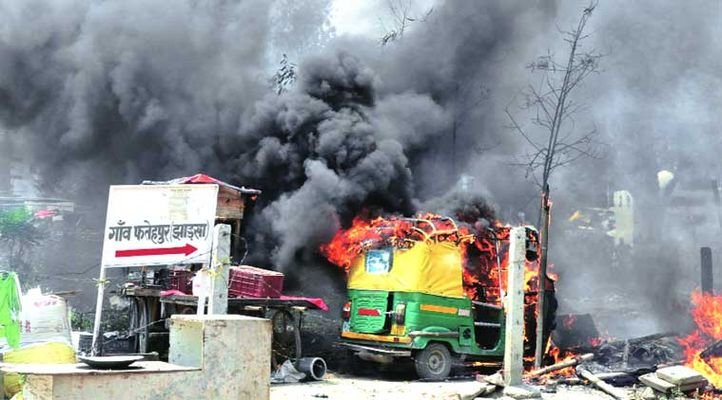 An auto-rickshaw and over 100 jhuggis were set on fire during the clashes, which forced the police to resort to teargas shelling and lathi-charge to quell the protests. Over 50 people including women have been detained.
The residents said they were not previously informed about the drive. Many of them also claim that the land belongs to them and they have been living there for over 50 years.
"Many of us have been living here for generations. Now suddenly, the government has rendered us homeless without any notice and rehabilitation plan," Pradeep Singh Kashyap, state VP of the Haryana Kashyap Rajput Sabha, said.
DCP (East) Deepak Saharan said, "the residents threw stones at police and SDM Om Prakash was injured. They also threw bottles at police. It was they who indulged in arson and we had to call fire tenders to douse the blaze. Police escorted the women and children to safety."
Dokhar-Ki-Dhani, which came up on a panchayat land, had initially been acquired by HUDA in 2005. However, the gram panchayat and then sarpanch, opposed the acquisition and refused the compensation released by the Haryana government.
Later, the area came under the Municipal Corporation of Gurgaon and the residents accepted the compensation. The land has already been allotted for a number of projects, including a hospital, group housing societies and 60 residential plots.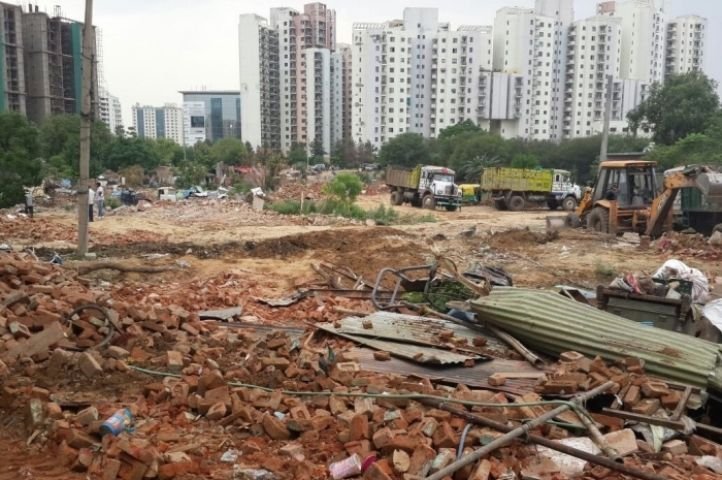 Councillor arrested
Police have arrested Nisha Singh, councillor of Ward 31, for allegedly provoking the residents of Fatehpur Jharsa to riot. Police claim she encouraged residents to throw stones and bottles at the police and HUDA officials.
"My daughter was missing for four hours. She was untraceable. We called and messaged her frantically, only to be told that she had been arrested," Saroj Singh the councillor's mother said.
Later Singh's family along with other councillors met Commissioner of Police Navdeep Singh Virk. "We have evidence which proves she is guilty and responsible for today's rioting," said Virk.
Singh has been booked under sections 114, 186, 332, 307, 427 and under the Explosive Substance Act 1904.