Out of the 125 crore people of India, 111 crore are now Aadhaar card holders. Which means, as the Minister for Electronics and IT Ravi Shankar Prasad recently told the media. that 99 percent of the Indian population above the age of 18 now has an Aadhaar registration. 
According to a report in the Hindu, the rate of Aadhaar registrations per day went up drastically after demonetization, rising from 5-6 lakh per day in October last year to 7-8 lakh per day in January 2017. 
According to the report, cashless payments made using the Aadhaar-Enabled Payment System (AEPS) also increased in the months since the demonetization, and 119 banks are now connected to it across the country. 
The numbers seem to be in line with PM Modi's vision to transform the Indian economy into a cashless one. 
The minister also said that 22 states and Union Territories had achieved 90 percet Aadhar saturation and that Aadhar eKYC has been used to open 4.47 crore bank accounts till date. Aadhaar was also found to be linked to over 39 crore accounts, according to a report in Times Of India. 
With the impending launch of the AadhaarPay services, digital and cashless transactions are expected to see an even bigger jump. The BHIM app has also been integrated into Aadhaar to facilitate easy and transparent cashless transactions.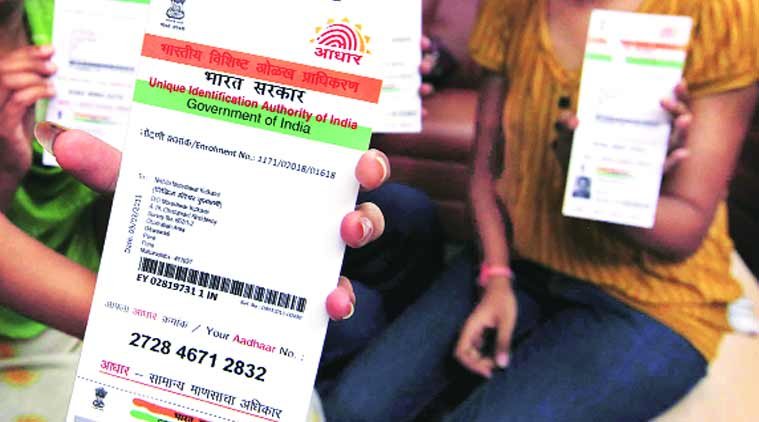 Speaking of cyber security con concerns, the minister said it was one of the biggest priorities of the government to ensure a secure and private database. He mentioned the Aadhaar Act 2016 that ensures the security of date and privacy. 
A survey in 2016 showed that a significant number of households with banking access were still not using banking instruments for savings and investments. AadhaarPay is expected to rake in even more people to use cashless transactions since it requires no card or PIN/password or even mobile. 
Feature Image Source: PTI