Braving the nail-biting cold and after walking through snow for 10 hours, a young solider in Kashmir finally brought his mother's dead body home on Friday. 
Due to bad weather, Jawan Mohammad Abbas had been stuck in Rangwar village in Kupwara District of Jammu & Kashmir with the body of his 60-year-old mother Sakina Begum who died on the night of January 27. Despite bad weather, Abbas had decided that he would bury his mother in her own village. 
And then began his ordeal. After returning to Kashmir, the jawan says he was promised that a helicopter would be arranged by the local administration to take him home to his village in Karnah. But that never happened.
"It is very humiliating. I'm not able to give a decent burial to my mother. The administration kept us waiting with the body but they never sent the helicopter," he told NDTV.
Abbas and his relatives even tried to get the snow cleared but the machines and men of the Border Roads Organisation cited logistical problems. Meanwhile, Begum's body curled up and went out of shape because she had died six days earlier in Pathankot, where Abbas is posted, a relative told News 18.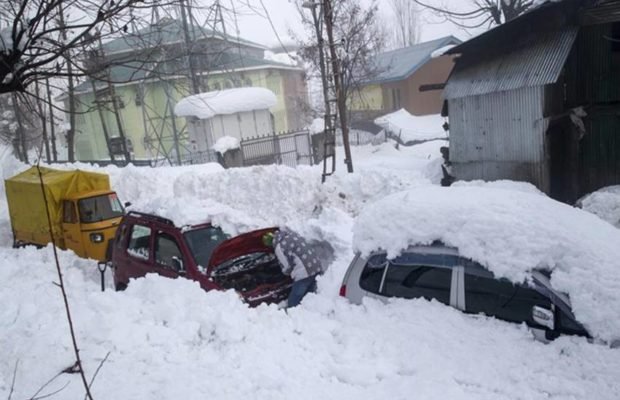 Left with no other option, they decided to set out on foot and carry the body on their shoulders. The dangerous trek included a 50 km avalanche-prone zone and a road covered with nearly six feet of snow. But they kept trudging along and after 10 hours, they managed to reach home.
"We have gone through hell all these days. The trek was dangerous and God knows how many times we thought we would not be able to make it," he told the Telegraph.