A six-month old boy has died in a locality near Deonar dumping ground in Mumbai where a a fire has been raging since last week, with the parents saying the baby died of suffocation due to toxic gases emitted from the blaze, a charge refuted by officials.
 The infant, Mohammad Sarfaraz, who lived with his parents in Shivaji Nagar located near the dumping ground, died early morning yesterday.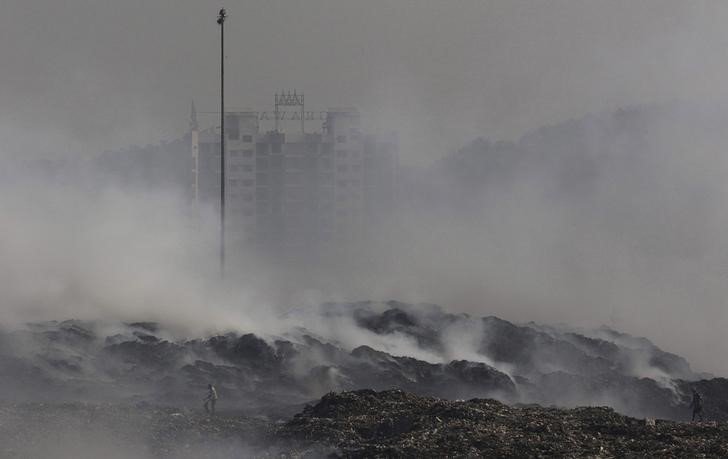 "My son was suffering from respiratory problems, but ever since the series of fire incidents took place in my vicinity, the situation worsened," the baby's father, Sarfaraz Khan, said. 
"We admitted our child in a nearby clinic on Monday. We returned from the clinic late night on Monday after getting all the medicines, though my child was having problems in breathing. But when we woke up in the wee hours of Tuesday, we found our child motionless and soon we realised that he had died due to smog presence in my area," he alleged. 
However, police said the child had respiratory problems since birth. 
"Doctors had already advised the parents to take proper care as the child was having respiratory illness since birth," a senior officer from Shivaji Nagar police station said, adding, the child's parents have not registered any case in connection with his death.
 A Brihanmumbai Municipal Corporation official said the child's demise had nothing to do with the smog, and that the boy was suffering from respiratory problems since birth. He said the fire at the dumping ground has been brought completely under control, and BMC was in the process of finding a permanent solution to the problem. Yesterday, a large number of residents had protested at Azad Maidan in Mumbai, demanding an immediate solution to the fire menace in Deonar and neighbouring areas.