After wading through immigration and bureaucratic confusion, Hollywood actor Orlando Bloom was finally allowed inside India thanks to the timely intervention of External Affairs Minister Sushma Swaraj. And the actor already says it has been worth it.
The historic Taj Mahal was worth it all, he said later, expressing his admiration for the monument.
"It is such an amazing building. I feel like I've just experienced one of the seven wonders of the world," he said.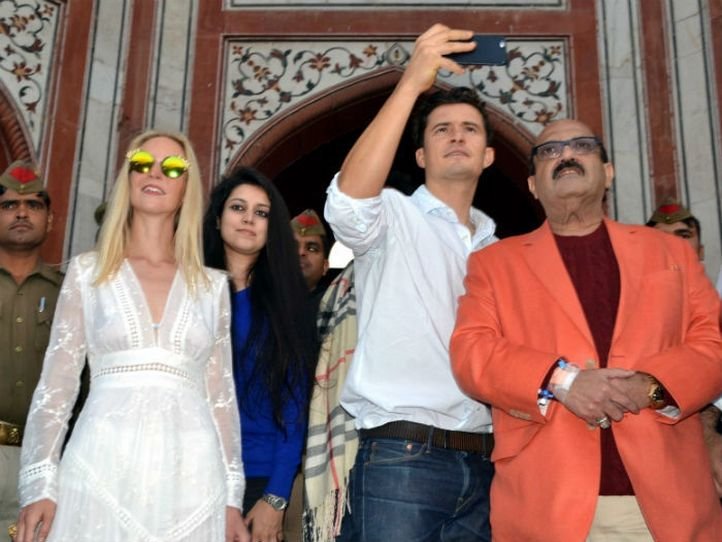 Actor Orlando Bloom with Amar Singh at the Taj Mahal in Agra
Bloom, who arrived in New Delhi from London at 1.30 AM on Saturday by a British Airways Flight, was told upon his arrival that his e-visa had been rejected. Subsequently, he was deported by the 4 AM British Airways flight, sources said.
The 38-year-old actor had been invited by the Uttar Pradesh government and Chief Minister Akhilesh Yadav for a state event to promote tourism.
Bloom was accompanied by former Samajwadi Party (SP) leader Amar Singh. Asked about the confusion surrounding his deportation, Bloom brushed it aside as a simple "misunderstanding".
And here's what Twitterati thought of the entire incident:
Only in India can Amar Singh bail out Orlando Bloom.

— Rahul Sabharwal (@rubberneckin) December 21, 2015
Why was Orlando Bloom's e-visa application rejected the first time?

— IndiaSpeaks (@IndiaSpeaksPR) December 21, 2015
Lesson learnt: It's best to check your India visa (or e-visas) before you get on that plane.
(All images sourced from Twitter)