It's a given that Delhi chokes every year after Diwali. 
That's why jumping into action, Supreme Court on Monday slapped a temporary ban on the sale of firecrackers in Delhi-NCR region during Diwali this year, in effort to check alarming pollution level. The court observed that "the air quality deteriorates abysmally and alarmingly and the city chokes thereby" due to bursting of fire crackers. 
However, there is one problem. The court might have made its 'observations', but data is needed to justify a ban. 
Though obvious, there is no credible report stating that it is indeed the bursting of crackers which contributes the most to the air pollution. The impact of bursting crackers on the environment could be severe or it could be marginal, but we don't know that. 
We need fact and figures to correlate air pollution with the sale and bursting of fireworks. 
And it's the govt's responsibility to find that out
Supreme Court is no scientist. As the apex court, it can only pronounce judgments based on empirical facts, and not pleas or emotions. There are of course, various studies conducted by private agencies that show pollution goes up after Diwali. 
But, no top governmental agency has bothered to study the adverse effects of crackers on environment during Diwali.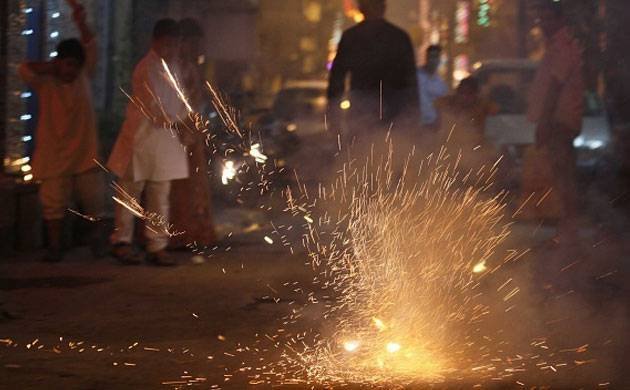 It should be noted that it is the government's job to study and analyse the various aspects of a problem, not the Supreme Court. 
SC had asked CPCB to conduct a study
Last year, taking note of the enormity of alarming rise in pollution levels, Supreme Court had asked the Centre to respond within 48 hours to come up with a "disaster management plan" to deal with the situation. It had also asked CPCB (Central Pollution Control Board) and other top committees to study and prepare a report within three months on the harmful effects of the materials used in the manufacture of fireworks.
But it didn't. 
CPCB told the court that firecrackers did not come within its jurisdiction and the task should be entrusted to another government agency, Petroleum and Explosives Safety Organization (PESO). 
On September 12 this year, SC again pulled up the CPCB  for failing to conduct the study. The court categorically said that government authorities have paid "very little or no attention" to the possible health hazards faced by children due to exposure to such chemicals.
"Apart from the fact that the CPCB has not conducted any study, even otherwise, no standards have been laid down by the CPCB which could give any indication of the acceptable and permissible limit of constituent metals or chemicals used in fireworks and released in the air, beyond which their presence would be harmful or dangerous," the court said.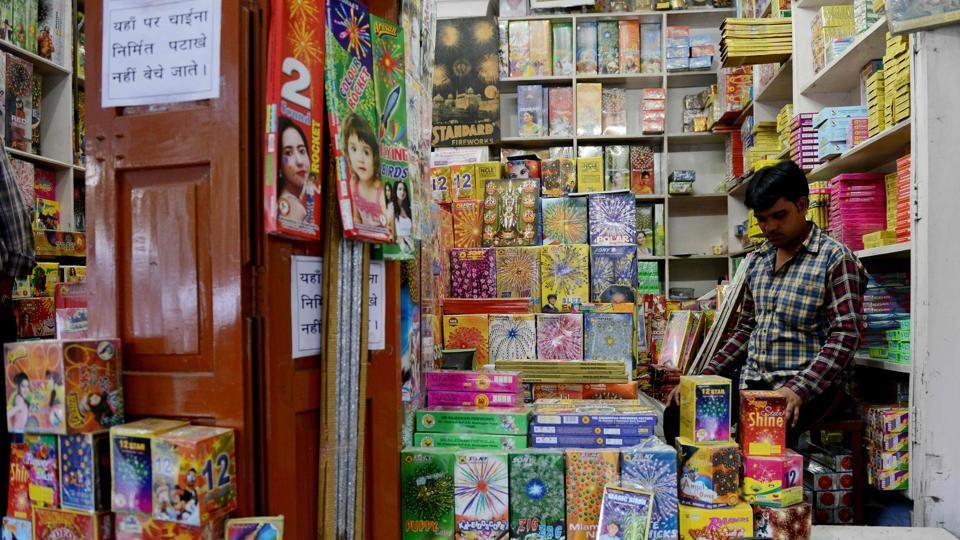 And that's the reason, Supreme Court has not been consistent on this issue and failed to come up with a concrete judgment till date. Needless to say, the court, in absence of a definitive report, has been flip-flopping on the matter over the years. 
This is how it's been dealt with:
2015
Three toddlers turned to the Supreme Court for relief against the air pollution caused by firecrackers during Diwali and filed a plea. The court refused to ban firecrackers saying it might be "dangerous" to infringe upon the common man's right to enjoy the religious festivities.
2016
The Capital witnessed the worst Diwali in three years in terms of air quality. The court then suspended all licenses of sellers of firecrackers.
2017
However, on September 12, 2017, the court while hearing a plea by some firecracker manufacturers, modified the 2016 order and allowed temporary licences for sale of crackers in Delhi-NCR. Well, again because no standards have been laid down by the CPCB. 
The apex court had last month temporarily lifted its earlier order saying a complete ban would be an "extreme step"https://t.co/NabYlDp5ZW

— The Indian Express (@IndianExpress) October 8, 2017
At least this is a start
While CPCB might have failed at its job, thanks to Supreme Court we'll have data this time to tell us the link between firecrackers and pollution. Whether a Diwali without firecrackers this year will have a "positive effect" or not will no longer remain unclear.
"Let's try out at least one Diwali without firecrackers," the court said while banning them.
And it's high time that the government should take responsibility and order a large-scale study on a matter this urgent, so that our courts are not left in the dark. After all, Diwali is a festival of lights!