Imagine a situation where you leave home early to reach college on your examination day but, as soon as you reach there, you are stopped and detained at the police station for an entire day – just because you're not carrying an identity card with you.  
This is what happened to a journalism student in North Kashmir's Baramulla district on Saturday, reported Greater Kashmir, a prominent daily in the state.
Jibran Nazir, a resident of Sopore who is pursuing his Bachelors in Journalism, was to write his final-year Media Laws and Ethics paper at Government Degree College in Baramulla. The college is around 27 kilometres away from his house.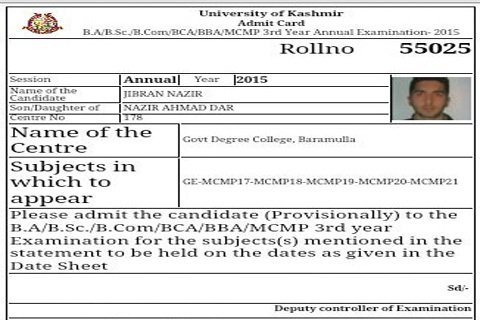 Just outside the college, he was stopped by cops, who demanded his Identity Card. Jibran instead displayed his online Roll number slip, but it didn't help, said a report.
"I was in a cab and we were stopped just outside my college gate by a party of police's Special Operation Group headed by Deputy Superintendent of Police at Khwaja Bagh. I was asked to come down and show (my college) identity card. I told them that I forgot my ID at home because I was getting late. The cops then asked for roll number slip which I showed," he told Greater Kashmir.
Jibran was bailed out by his friends in the evening.  
According to the police, the boy was detained for "misbehaving" with cops on duty.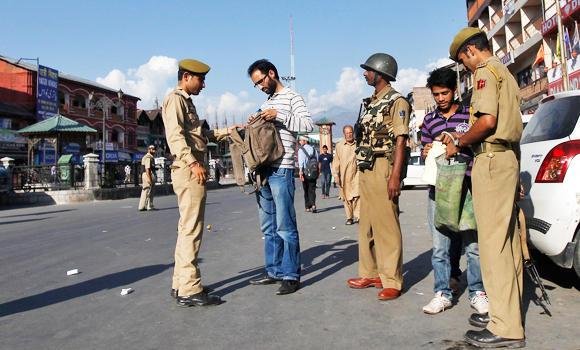 While the incident signifies yet another instance of heavy-militarisation and stringent policing, the J&K Police has tried to ease off the matter by talking to the officials of University of Kashmir to re-conduct Jibran's examination. 
However, the University hasn't officially announced anything about any such move. 
Feature image for representation: PTI