He made us laugh uncontrollably in a judwa role. He made us go all gooey as a doting father. He made us snigger, he made us cry. One thing is certain, there will be no other Deven Verma in Bollywood.
The rib-ticklingly delightful man left us early this morning following a heart attack and a kidney failure. He was 78 years young.
Without much ado, we'd like you to join us for a quick re-visitation of some wonderful roles Deven Verma has given Indian cinema.
1. Angoor
Ask any fan to name ONE unforgettable role of his and they'll instantly say Angoor. Based on Shakespeare's play The Comedy of Errors, Verma played a hilarious double role as Bahadur for Sanjeev Kumar's Sahab.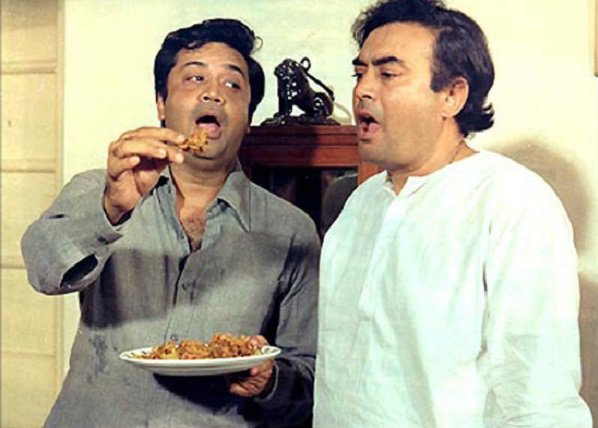 Still not sure why this film was so great? Watch this.
2. Golmaal
Verma played himself in the film. That didn't make him any less funny though. Donning a king's costume, he suggests the idea of playing a twin role to Amol Palekar in this cult comedy.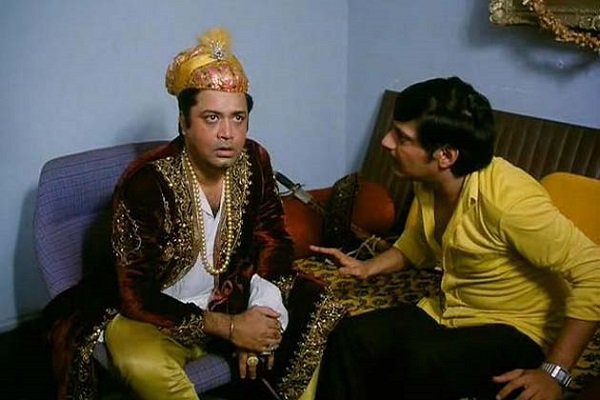 3. Andaz Apna Apna
This absolute joyride of a film was only made richer by Deven Verma's role as Aamir Khan's father. Remember the scene when Amar (Khan) tells his father about his totally unrealistic plans in life?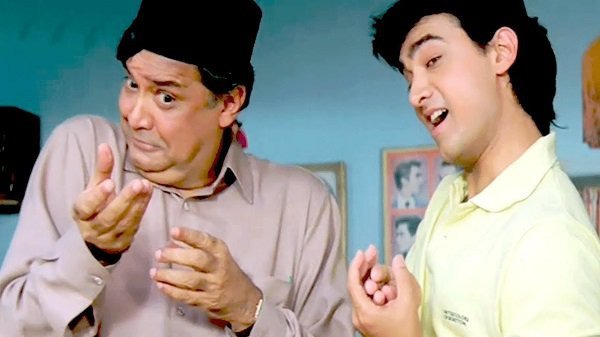 4. Buddha Mil Gaya
Verma, alongside Navin Nishchol, adopt a random older man (Om Prakash) from a park as their uncle. Don't ask us why, watch the movie. There is murder, love, and Verma is caught in the thick of things in the film.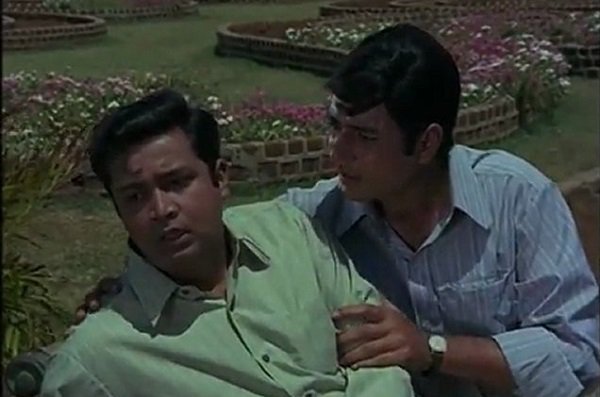 5. Anupama
Here's a complicated triangle of a film. Sharmila Tagore is one angle. Deven Verma, who plays an educated but naive man who studied abroad and Dharmendra, who plays the man who catches her eye, are the two other angles. But that's not all. There's an imposing father to spoil all the fun as well.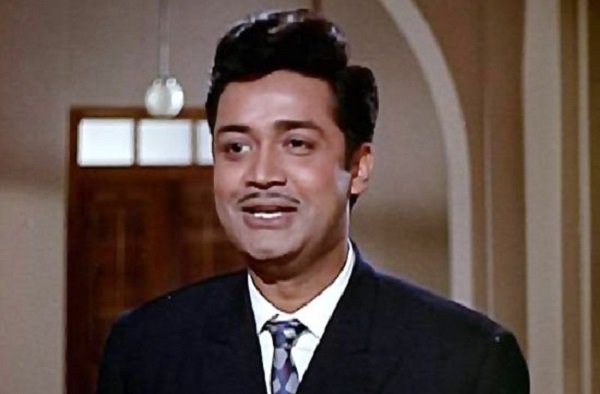 6. Kora Kagaz
In a serious film which revolves around Vijay Anand and Jaya Bhaduri, you'd think that Verma would go unnoticed. Nope. If you have watched the film, chances are, you still remember this scene. By the way, he was called Dron Acharya in the film.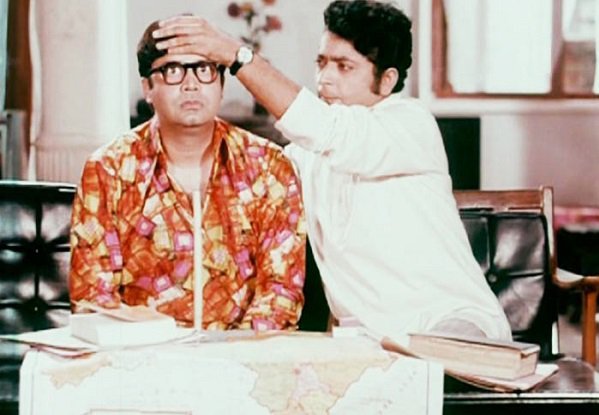 7. Ishq
Yes, yes, the rope scene with Aamir Khan and Ajay Devgn comes to mind. That was the absolute funniest bit of this film. But don't you also remember the merchant-ly attired Deven Verma trying to sell a statue that Devgn accidentally mis-placed?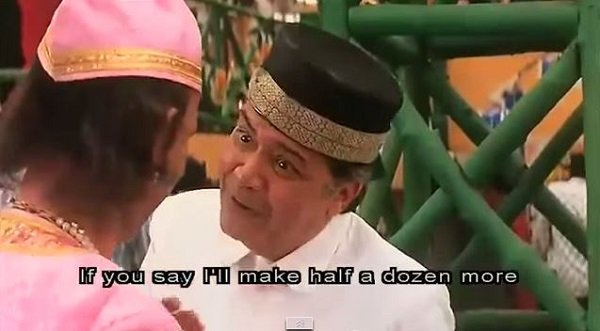 8. Devar
Based on Tara Shankar Bandhopadhyay's Bengali short novel titled 'Naa', Devar is a film where Verma moves away from comedy to playing a dark character. He devices a plan to get the woman he loves, by cheating his own cousin.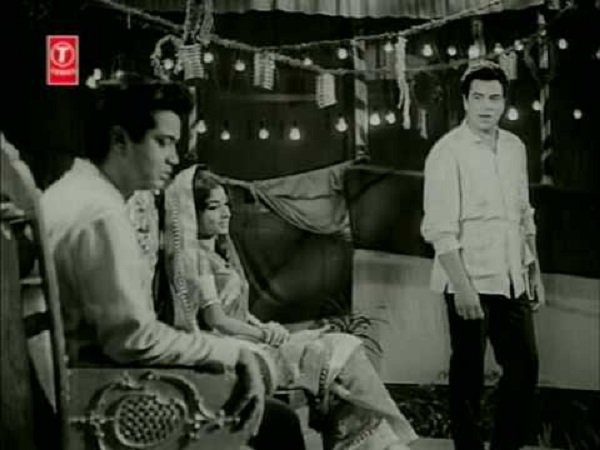 9. Chamatkar
In a film that boasts of superstars like Shahrukh Khan and Naseeruddin Shah, Deven Verma holds his own. As a police officer, Verma pulls off a highly unsuccessful stunt and then goes on to make us laugh with his comic timing.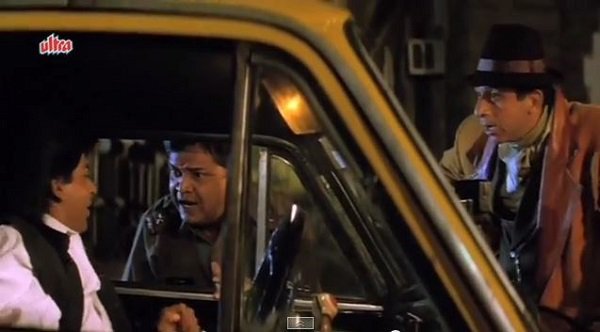 10. Khatta Meetha
Last, but not the least on our list, Deven Verma in this film was a meetha delight. A story that follows the life of a Parsi family, Khatta Meetha was film full of talented actors. But chances are, that the one thing you do remember about the film was this song. Thanks to Mr Verma, yet again.
Bollywood will miss you, sir. So will we.
So, are you going to watch these films again?