Bangladeshi police said on Tuesday they had identified three people as the main providers of finance for an attack on a cafe in which 22 people were killed, mostly foreigners, and said one had left for Syria to join Islamic State.
The July attack in Dhaka's diplomatic quarter was claimed by the jihadist group Islamic State and was one of the most brazen in Bangladesh, hit by a spate of killings of liberals and members of religious minorities in the past year.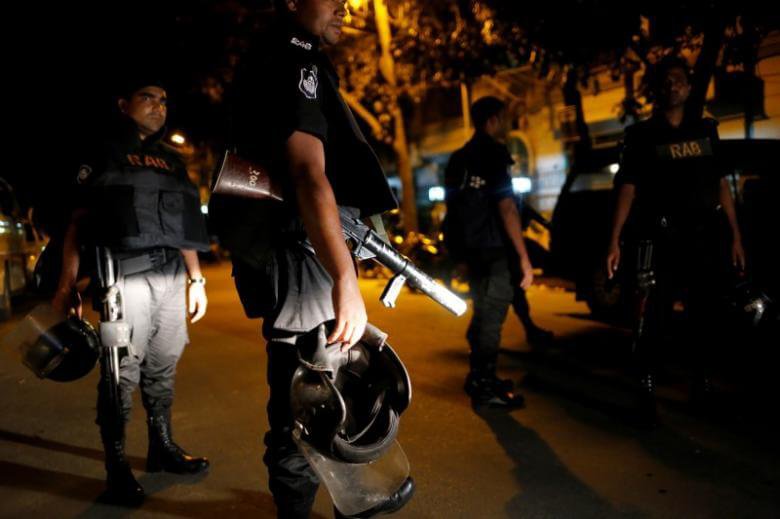 Police identified one of the three as a doctor who left Bangladesh with his family for Syria to join Islamic State. He provided 8 million taka ($100,000) for a faction of Jamaat-ul-Mujahideen Bangladesh (JMB), known as New JMB, counter-terrorism police chief Monirul Islam said.
The other two – a retired army major who donated his savings and pension and a man who donated money from a Dhaka flat sale, died in shootouts with police, he told a news conference.
"Some funds also came from abroad. We are trying to identify them," Islam said.
Police believe that New JMB, which has pledged allegiance to Islamic State, was involved in organising the cafe attack.
Police have killed more than three dozen suspected militants in shootouts since the cafe attack, including its presumed mastermind, Bangladesh-born Canadian citizen Tamim Ahmed Chowdhury.
(Feature image source: Reuters)